'Bridgerton' Jonathan Bailey Was THAT Guy From 'Chewing Gum'
Jonathan Bailey is known for his on-stage work and starred in 'Broadchurch' before playing Anthony Bridgerton. The actor also played the role of Ash in 'Replaceable' in the second season of 'Chewing Gum.'
Before being the handsome Anthony Bridgerton in Bridgerton, actor Jonathan Bailey has played many roles in his career. As a British actor, he has appeared in many well-known series like the crime drama Broadchurch. While he is mostly known for his stage role and as the viscount in the Netflix series, fans will shockingly remember him from a guest appearance. Jonathan Bailey played a small role in the hit sitcom Chewing Gum with Michaela Coel.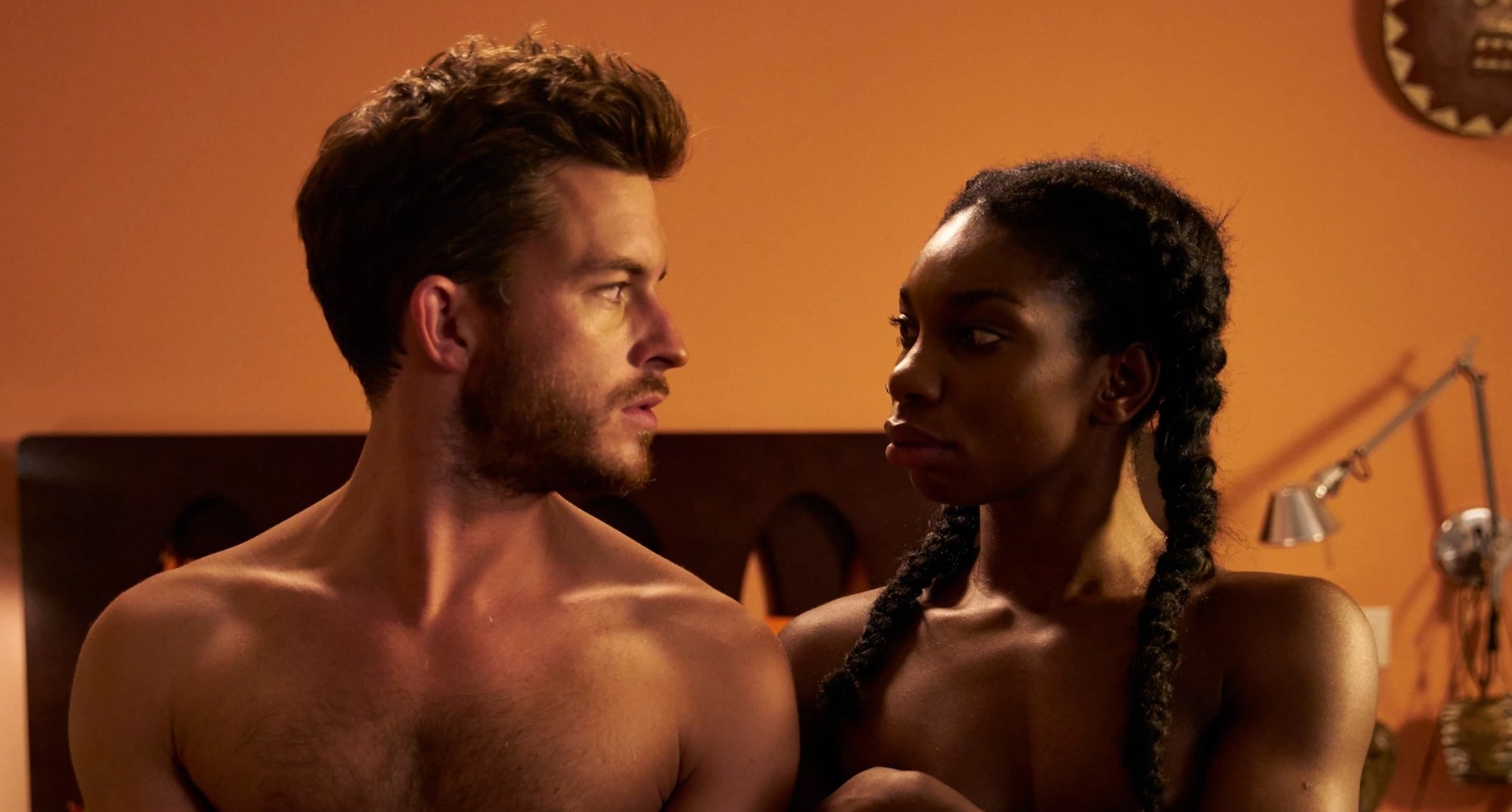 'Chewing Gum' centered on a shopping assistant who wanted to experience intercourse
Coel played the lead role of Tracey Gordon in Chewing Gum. The British sitcom aired in 2015 and was inspired by Coel's play Chewing Gum Dreams. The two-season series followed Tracey, a 24-years-old shop assistant obsessed with Beyoncé and keen on fulfilling her relationship goals.
Not wanting to become her older sister, she tries to seduce her religious and strict long-term boyfriend so she can lose her virginity. But it is not so easy when she catches the eye of a street poet. Tracey's feelings get jumbled between Ronald and pursuing the new enticing poet.
Thanks to its comedic portrayal of dramatized real-life scenarios, Chewing Gum was a smash hit among audiences. Coel also included the fun of fourth wall breaks where she addresses the audience during certain scenes. The series has many well-known episodes. One of them is in season two and includes Bridgerton's Jonathan Bailey.
'Bridgerton's' Jonathan Bailey played Tracey's new date in 'Chewing Gum'
Part of the fun of Chewing Gum is how Tracey sees relationships and dating. One of the most iconic dating scenarios is from the episode "Replacements" in season two. On Youtube, the scene is titled "How To Get A Date In 30 Seconds."
In the episode, Tracey is busy getting rid of her ex-boyfriend Connor. She addresses the audience in a fourth wall break while handing out flyers given to her by her mom. She explains certain acts led to strings that she could pull and manipulate. While giving out flyers, a well-dressed and handsome man named Ash approaches. Ash is played by Bridgerton's Bailey in Chewing Gum.
Ash tries to begin with a flirty yet unsuccessful opening line. He tries his hardest to show interest in Tracey. She states facts and says he is handsome and asks if he has a job, how long, where he lives, and if he is dumb. He passes, and she gives him her number.
Later in the episode, Tracey learns he has a fetish for Black women. In his penthouse, he gets aroused by her dressed in African clothing until his ex walks in with his children. Ash lied to Tracey by saying he had never been with a Black woman.
Where can fans watch 'Chewing Gum'?
Chewing Gum originally aired on the cable channel E4 in 2015 before it became available on Netflix in 2016. Sadly, Netflix removed the series in 2020. No worries, fans can still see the series and Bridgerton's Bailey in his guest role in Chewing Gum another way.
HBO Max gained the rights to the series in 2021. Fans can sign in to watch both seasons of Chewing Gum. For fans who are still hoping for a third season, Essence reported Coel was not looking to develop a new season. She experienced turmoil while on set but has since moved on to other roles.
Coel starred in the series I May Destroy You. She became the first Black woman to win the Emmy Award for Outstanding Writing for a Limited Series, Movie, or Dramatic Special at the 73rd Primetime Emmy Awards. The actor also appeared in Black Mirror and stars as Kate Ashby in the series Black Earth Rising.