'Bridgerton': Luke Newton 'Cannot Wait' for Colin to Find out Lady Whistledown's Identity
Penelope Featherington and Colin Bridgerton are close friends, but Penelope is hiding a big secret. Colin actor Luke Newton hopes the secret will come out at some point in the 'Bridgerton' series.
Luke Newton returned to his role as Colin in Bridgerton Season 2 and his character is just as oblivious to Penelope Featherington's affections as ever. Penelope seems firmly stuck in the friend zone with Colin, but there are some things she hasn't been telling him. In season 2 Lady Whistledown's identity began to come out, and Newton can't wait for his character to learn the truth.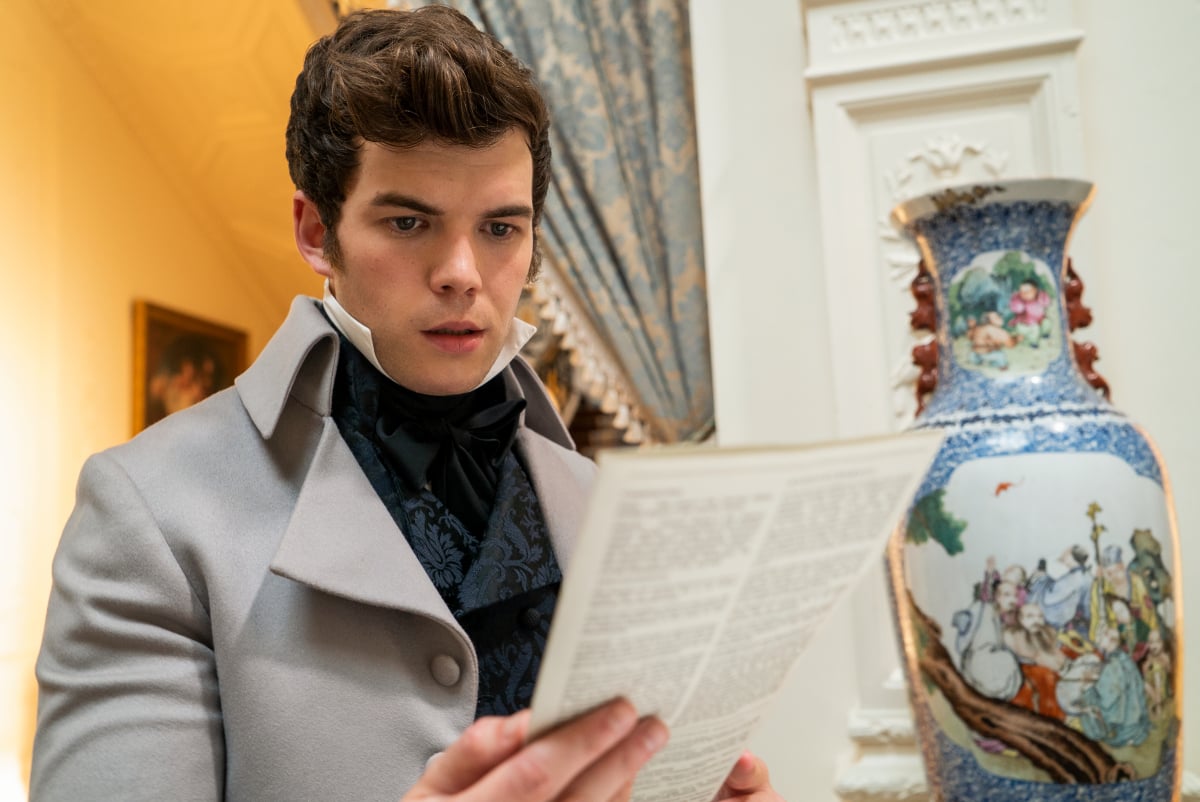 Penelope's Lady Whistledown secret gets out in 'Bridgerton' Season 2
The first season of Bridgerton revealed that Lady Whistledown is none other than Penelope Featherington. In season 2, Queen Charlotte became even more, determined to catch Whistledown, making things difficult for Penelope. The modiste, Madam Delacroix, spotted Penelope in a part of town she didn't belong and pieced things together. Luckily Madam Delacroix and Penelope were able to strike up an agreement.
Things took a more catastrophic turn when Penelope's best friend Eloise Bridgerton discovered her secret. Penelope wrote a scandalous piece of gossip about Eloise, hoping to protect her friend from Queen Charlotte. The friends had a huge falling out when the truth came to light.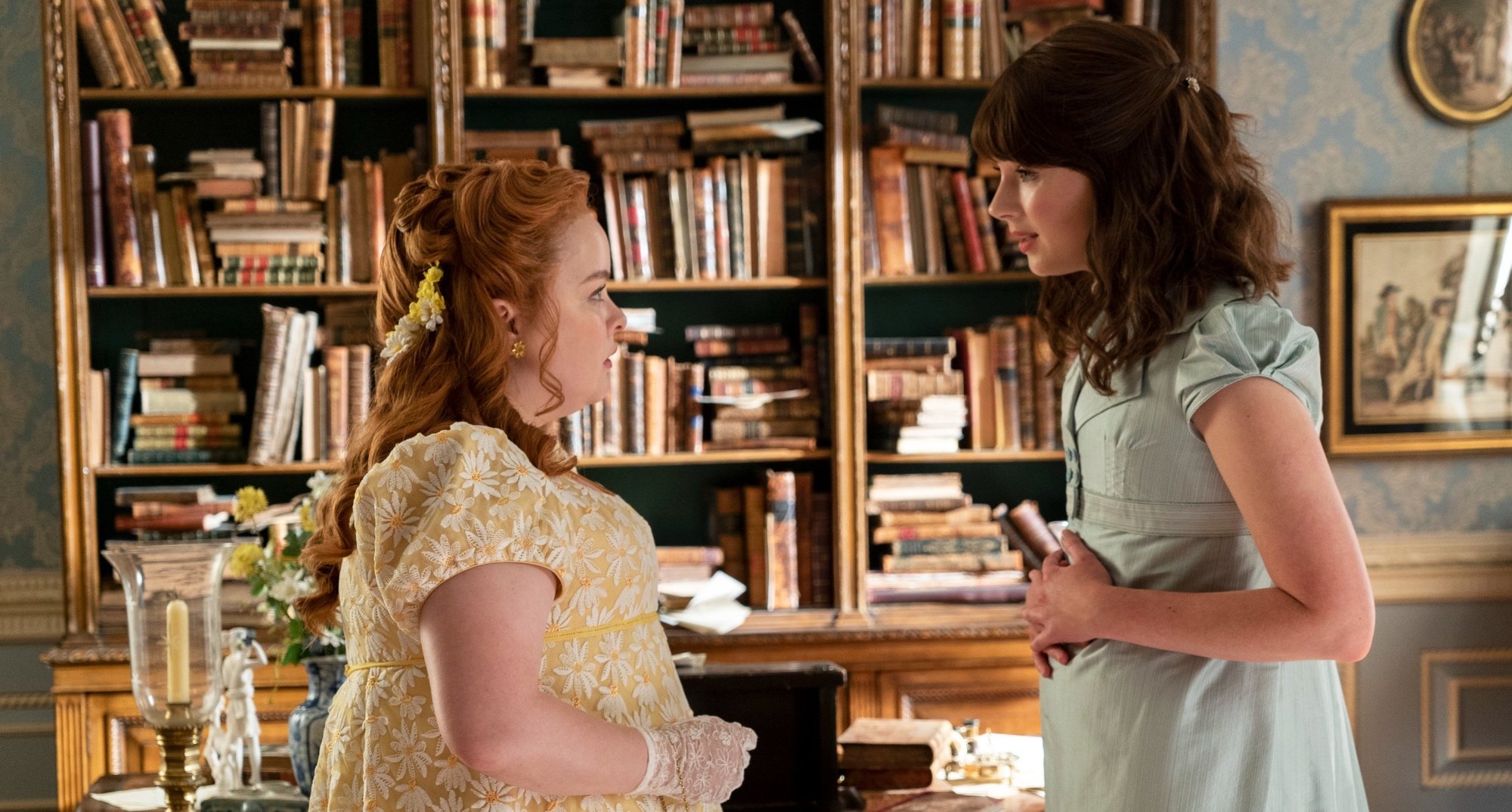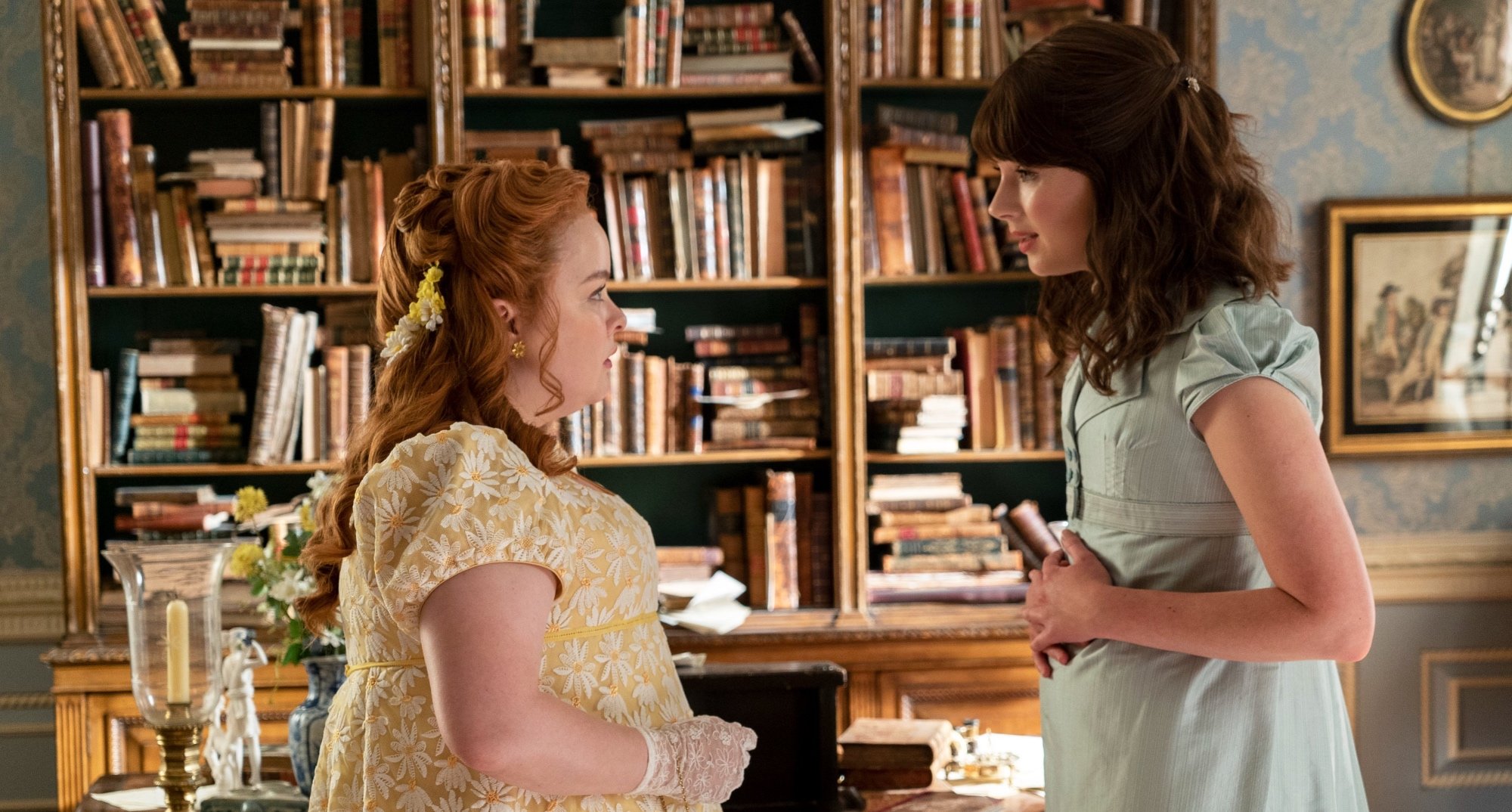 While speaking with The Hollywood Reporter, Nicola Coughlan said of her character Penelope, "What she's been through, I imagine it would harden her. In this season, she's very much on a journey where you see the success of how Whistledown is impacting her in ways she doesn't realize."
Luke Newton 'cannot wait' for Colin to find out Penelope's secret
Julia Quinn's fourth Bridgerton book is titled Romancing Mister Bridgerton. It focuses on Penelope and the third eldest Bridgerton son Colin having their own romance. "I think the foundations have been set for that, and I think it's been really nice to explore that on a really dragged-out scale," Colin actor Luke Newton told the THR. "It's really nice to represent different love stories and see how these two best friends, gradually, hopefully, perhaps they'll fall in love."
If the pair do fall in love, it seems unlikely that Penelope will be able to keep her secret from Colin for long. "That's one I cannot wait to read if that ever happens," Newton said of Colin learning the truth. "I hope sooner rather than later because I'm dying to know his reaction."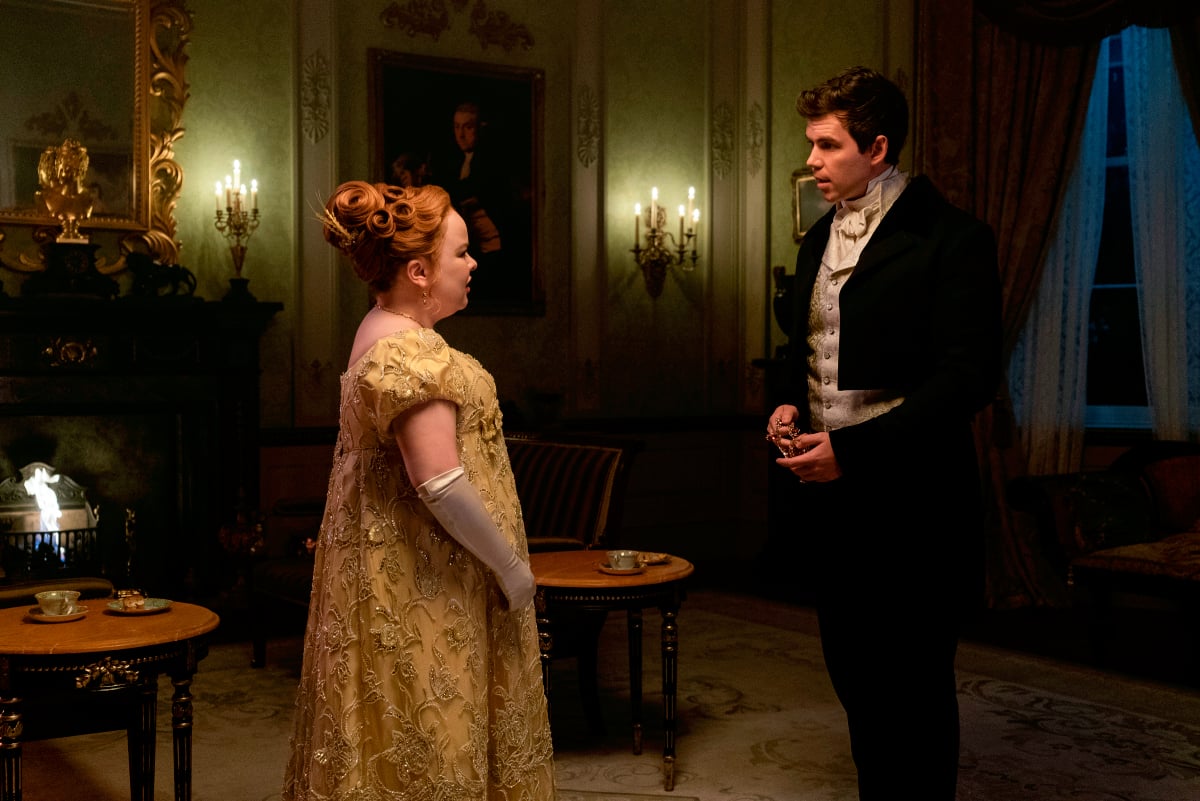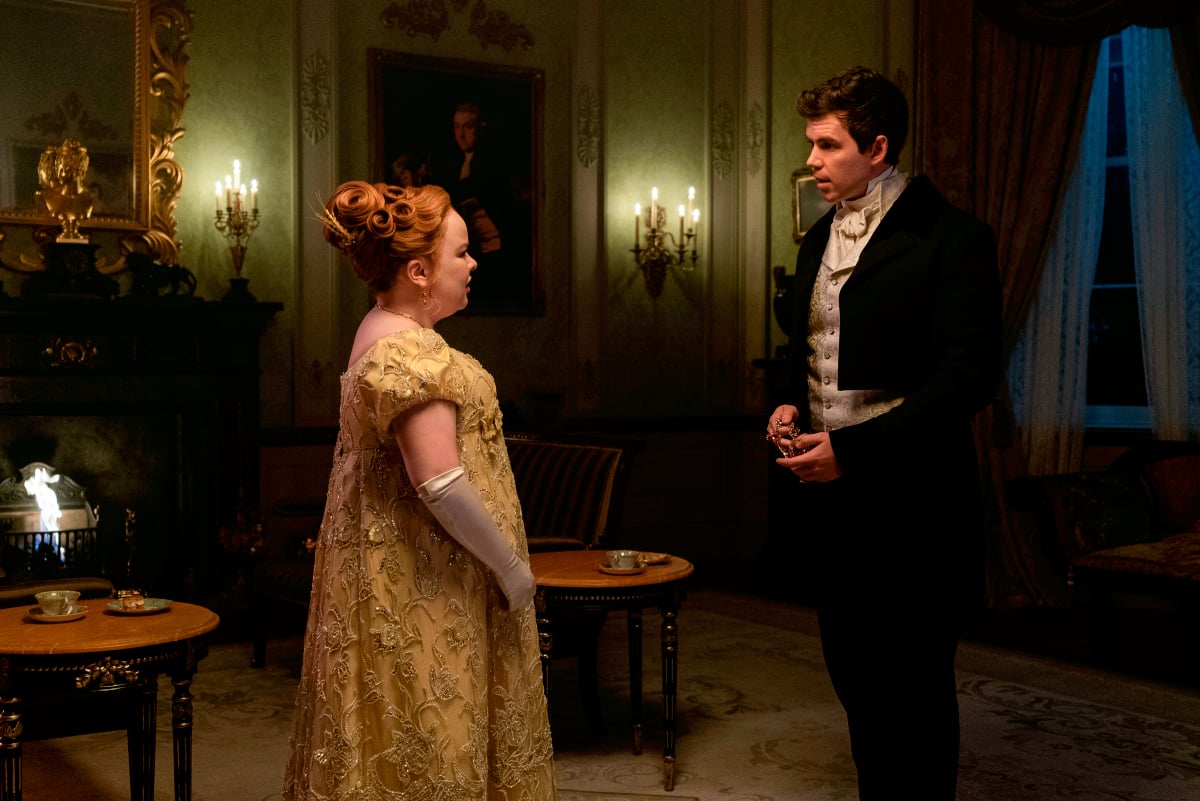 "He's obviously got a very close connection with her, just like Eloise does, but I think it's difficult because … is he over the stuff with Marina? That's the only scandal that he's really been involved in with Whistledown. But then, is he going to be OK with being lied to for however many years? It's put his family in very difficult positions every now and then. So it's definitely going to stir things up, particularly now with Eloise sort of writing off her best friend."
Penelope overheard a cruel remark from Colin — Luke Newton hopes 'Bridgerton' Season 3 will pick back up with this storyline
Still, Penelope and Colin have a long ways to go before happily ever after. Penelope dealt with another devastating blow at the end of Bridgerton Season 2. She and Colin danced together at a ball in the final episode. Sadly, Penelope overheard Colin telling his friends, "I would never dream of courting Penelope Featherington."
Luke Newton told The Hollywood Reporter he hopes season 3 will "kick off" with this storyline. "I really want to know more, and I don't want to annoy people by sending messages to writers to find out what's going on," he said. Newton explained that Colin did some good in season 2. However, in terms of what he said about Penelope, "It's really difficult to defend him in that situation."
"He's obviously been celebrating, he's had a few drinks with the lads and kind of just got carried away," Newton added. "But I don't think he means any of it in a malicious way. He's just like being one of the lads, and I think he would be devastated to know that she ever heard what he'd said."
All episodes of Bridgerton are currently streaming on Netflix.