'Bridgerton' Star Nicola Coughlan Shares the Moment She Realized She Was Famous
Nicola Coughlan is one of the stars of the Netflix hit series Bridgerton. Since 2020, she has been playing Penelope Featherington/Lady Whistledown on the show, and this turned her into a recognizable face worldwide.
Coughlan is now a well-known actor. She recently talked about the moment that made her realize her fame.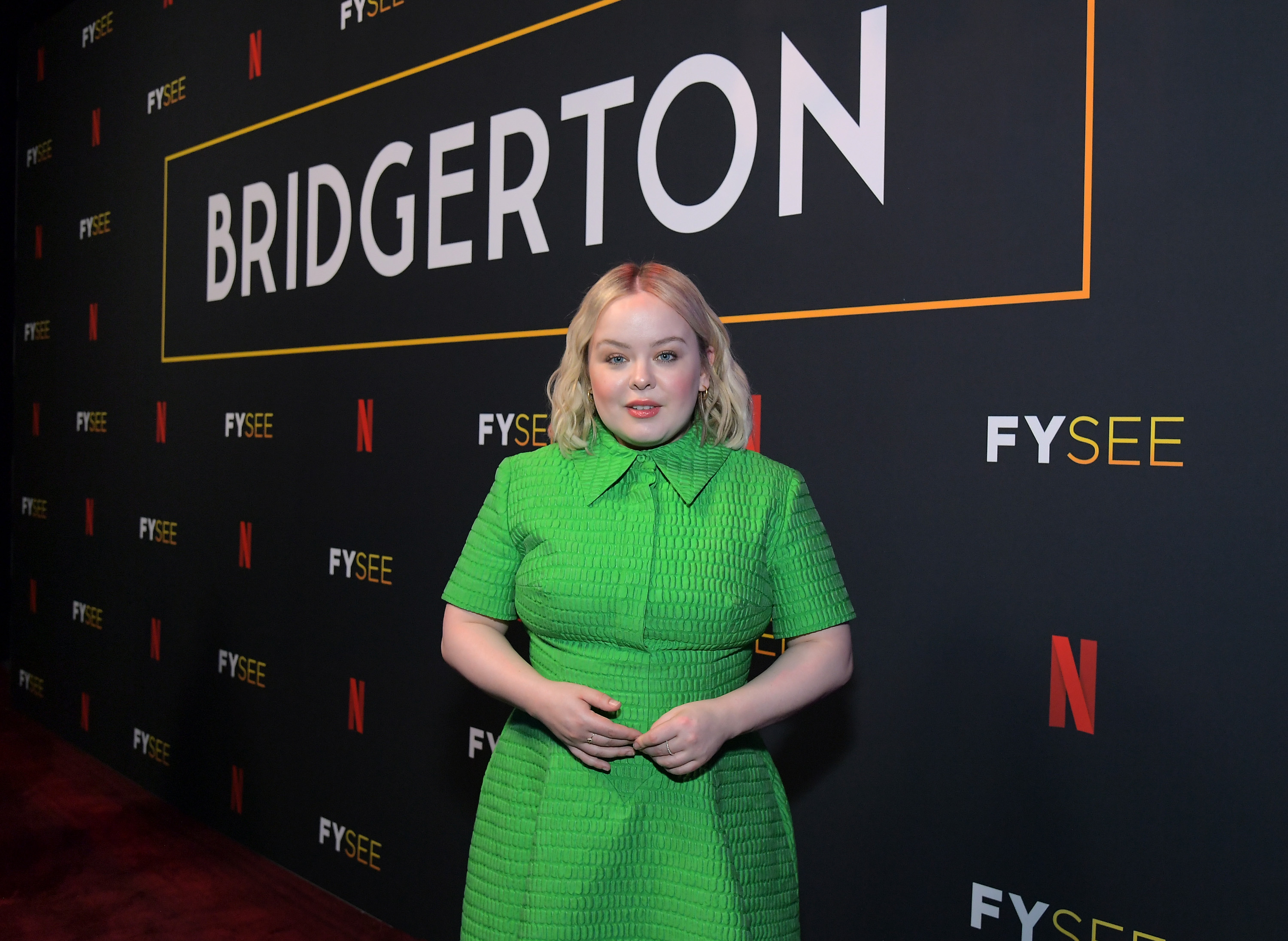 Nicola Coughlan's career
Coughlan grew up in Ireland and later studied acting at the Oxford School of Drama and the Birmingham School of Acting in England. Although Coughlan did some acting work as a child, it took her a while to find her footing in the entertainment industry.
"It's hard to express how much I wasn't working, or how little money I had in the bank," she told Harper's Bazaar. "You couldn't pay me to go back to my 20s. It was a massive struggle."
She also added, "I'd hear stories about people who landed big Hollywood roles because their uncle knew a famous producer or whatever, and I definitely got super resentful."
Fortunately, Coughlan had her breakthrough in 2018 at the age of 31. She landed the role of Clare Devlin on the British teen sitcom Derry Girls, which ran for three seasons. The show went on to win several awards and put Coughlan's name out there into the world.
Then, in late 2020, Coughlan appeared on Bridgerton and also gained more recognition. The show became one of Netflix's biggest hits. Coughlan even won an Irish Film and Television Award for her work.
Nicola Coughlan shares the moment she realized she was famous
Coughlan is now a TV star, and she recently shared with Extra the moment she realized that she's famous.
"I was in New York with my friend and I sort of looked up and there's this gigantic billboard of myself like fifty foot tall," she said, referring to a poster advertising Bridgerton. "I had no idea it was there, a complete surprise and I just started shouting 'that's me!' and all these tourists were like 'sure.'"
In May 2022, Coughlan even got invited to the Met Gala, which is an exclusive event that often features A-listers in entertainment and fashion.
Nicola Coughlan's trips back to Ireland keep her grounded
Although Coughlan might be a big star with millions of followers on social media, her family back in Ireland don't see her that way.
"When I come home, my mam has a list of jobs for me to do in the house, and I babysit my niece and nephews," she shared with Harper's Bazaar. "That's real life, and that will never change."
Additionally, despite how far she has come, Coughlan still fears that her career could be taken away at any moment.
"I really don't think you should ever lose that [fear], because it keeps you appreciative of what you're doing," she explained. "When you face a stream of rejection, the voice in the back of your head starts to think, 'Oh, I've had one lucky thing, but that's it now.' Then it also says, 'Wow, I'm so lucky to have even had that one amazing thing.' You look at people who are in huge shows, then you hear nothing from them. It reminds you that nothing is guaranteed."
For more on the entertainment world and exclusive interviews, subscribe to Showbiz Cheat Sheet's YouTube channel.
RELATED: 'Bridgerton': Julia Quinn Admits Nicola Coughlan Changed Her Entire Perspective on Penelope Featherington