'Bridgerton': Nicola Coughlan Reveals Season 2 Gets Even 'Spicier'
Bridgerton Season 1 became an instant success. The show transported fans into a world of Dukes, Viscounts, and steamy sexual tension. Though Daphne Bridgerton and Simon, the Duke of Hastings, got married at the end of season 1, that doesn't mean the show is done with its steamy scenes. In fact, according to actor Nicola Coughlan, who plays Penelope Featherington, things will actually get "spicier" in Bridgerton Season 2.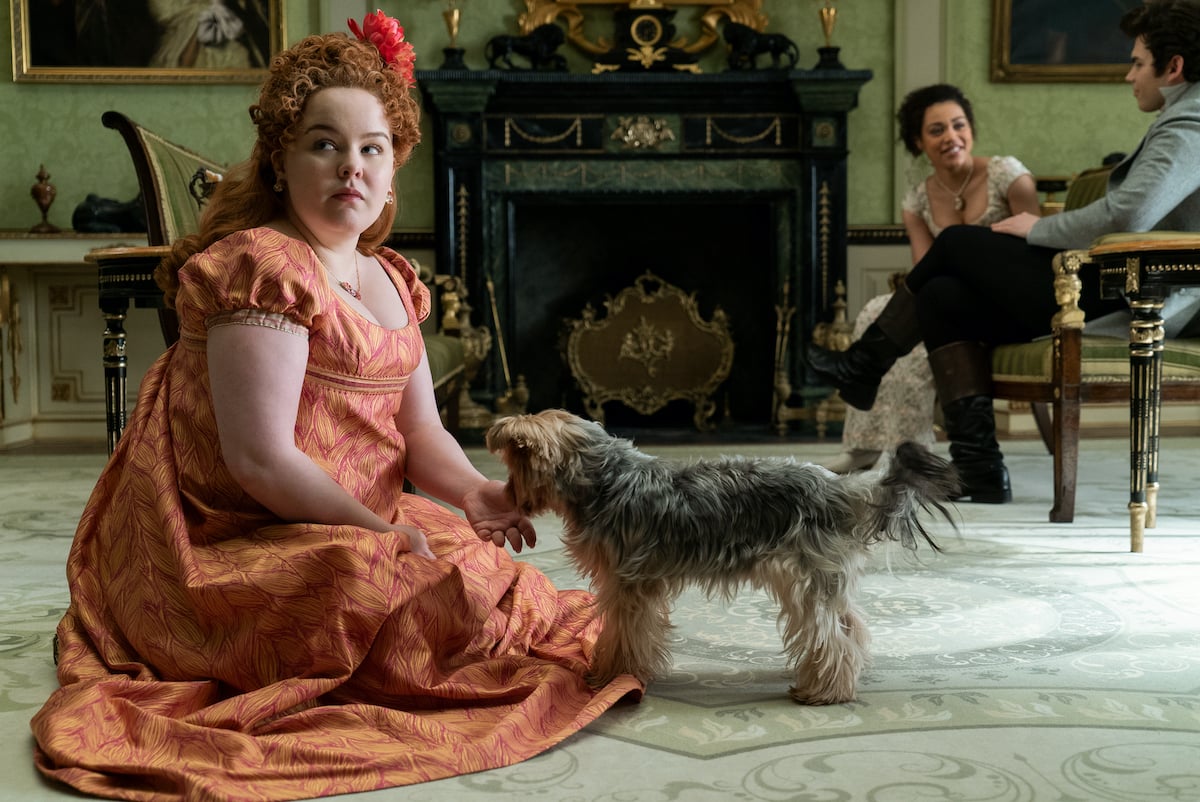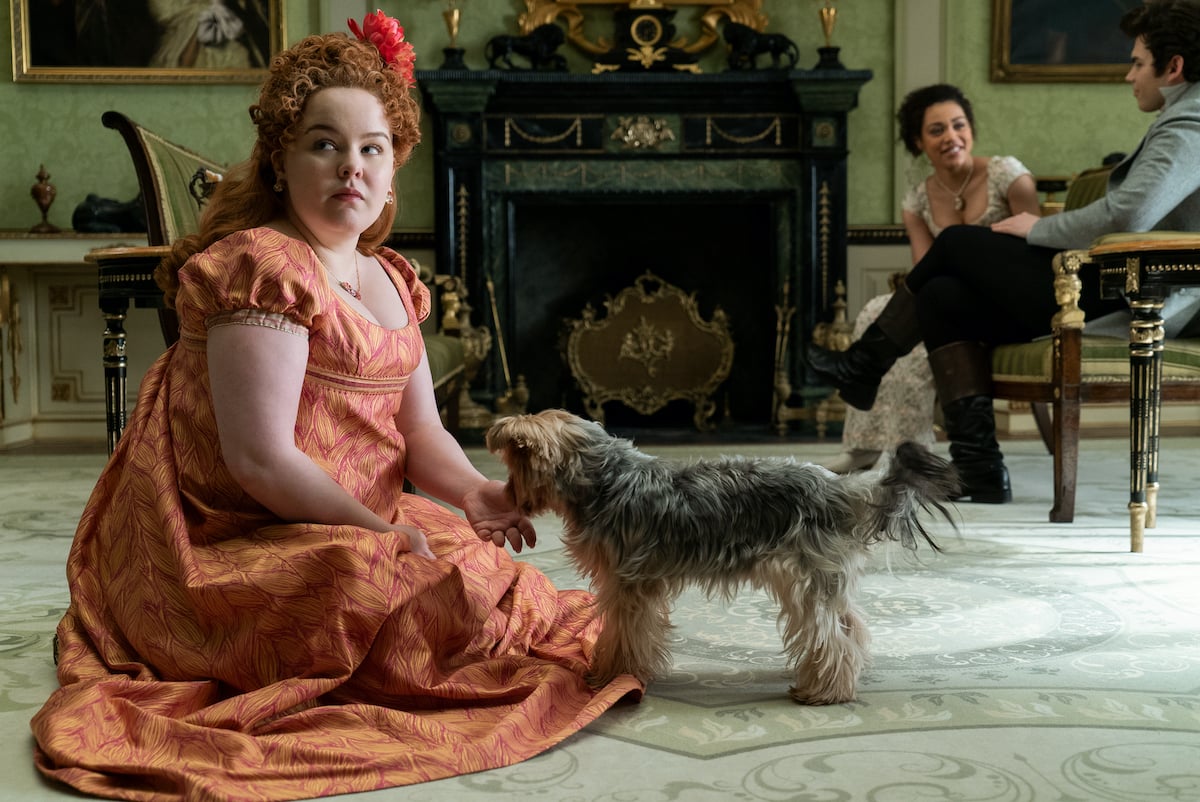 Season 2 follows a new Bridgerton
Bridgerton is based on an eight-novel series by Julia Quinn. The first season was modeled after book 1, The Duke and I, and season 2 will follow book 2, The Viscount Who Loved Me.
"I feel like the first season was primarily about Daphne and her love story with Simon," showrunner Chris Van Dusen told Collider. "But, this being a family of eight children and there being eight books, I would love to be able to focus and really tell stories and love stories for all the Bridgerton siblings. For each character, for sure."
So, this season will follow Anthony Bridgerton. His love interest, Kate Sharma, will be played by Simone Ashley.
"Daphne and Anthony have such a good relationship and he involved himself so much in her and the Duke that now Daphne's going to be like, 'I want to do what you're doing. I'm going to figure it out,' and there's a lot going on. It's extremely dramatic," Coughlan told Entertainment Tonight of how season 2 will play out.
According to Coughlan, fans will be shocked by season 2 of Bridgerton.
"Claudia Jessie, who plays Eloise [Bridgerton], literally sat in my trailer yesterday and said, 'People are going to die when this happens and they're going to die when this happens and they're not going to believe that it's amped up… It's very epic this year, I feel like is how I would describe it," she said.
Things get 'spicier'
Though there will be a lot of steamy moments in season 2, Penelope might not experience them.
"The chemistry is quite major, I can say that. I mean, Penelope not as much…," Coughlan said. "There is a book dedicated to Penelope so it will get there. Currently, she's still a wallflower. She's a working lady. She's an independent woman in Regency London so she's doing a lot."
But now that we know that Penelope is Lady Whistledown, things are bound to get a whole lot more interesting.
"It's got a whole lot spicier I will say," Coughlan told the outlet of season 2. "You definitely see more sides to her. We find out at the end of season 1 [that she's Lady Whistledown], that is there but we don't get to explore it. But the world cracks open. I feel like the Bridgerton world has grown and you're going to see a lot more sides to her. She's a sassy chick."
When will 'Bridgerton' season 2 premiere?
Bridgerton has already been renewed through season 4. Production, unfortunately, had a difficult time filming season 2 of Bridgerton as they had to shut down twice in July due to coronavirus (COVID-19) cases. Production resumed in mid-August. An official release date has yet to be announced but all signs are pointing to a 2022 release.
RELATED: 'Bridgerton': The Season 2 Spoiler You Might Have Missed in the Closing Scene