'Bridgerton' Star Phoebe Dynevor Revealed She Almost Quit Acting For This Reason
Phoebe Dynevor plays the role of Daphne Bridgerton in the popular Netflix period drama Bridgerton. The first season delves into her romantic love story with the Duke of Hastings, Simon Basset (Regé-Jean Page). The series was a breakout hit on the streaming service, becoming one of the most-watched series ever. However, there was a moment where Dynevor almost quit acting before booking the lead role in Bridgerton. 
'Bridgerton' was a massive success on Netflix
When Bridgerton premiered on Netflix in December 2020, the drama series received widespread praise. According to Deadline, 82 million households watched the first season. Ultimately, this became the streamer's fifth-biggest launch in history. Soon after, Netflix renewed the show for a second season.
The Netflix series is based on Julia Quinn's novels. There's a total of nine books in the series – each story centers around the Bridgerton children. For instance, the first season is based on the first book in Quinn's series, The Duke and I. The story follows the eldest daughter, Daphne Bridgerton, and her quest for love. 
Phoebe Dynevor couldn't book any acting roles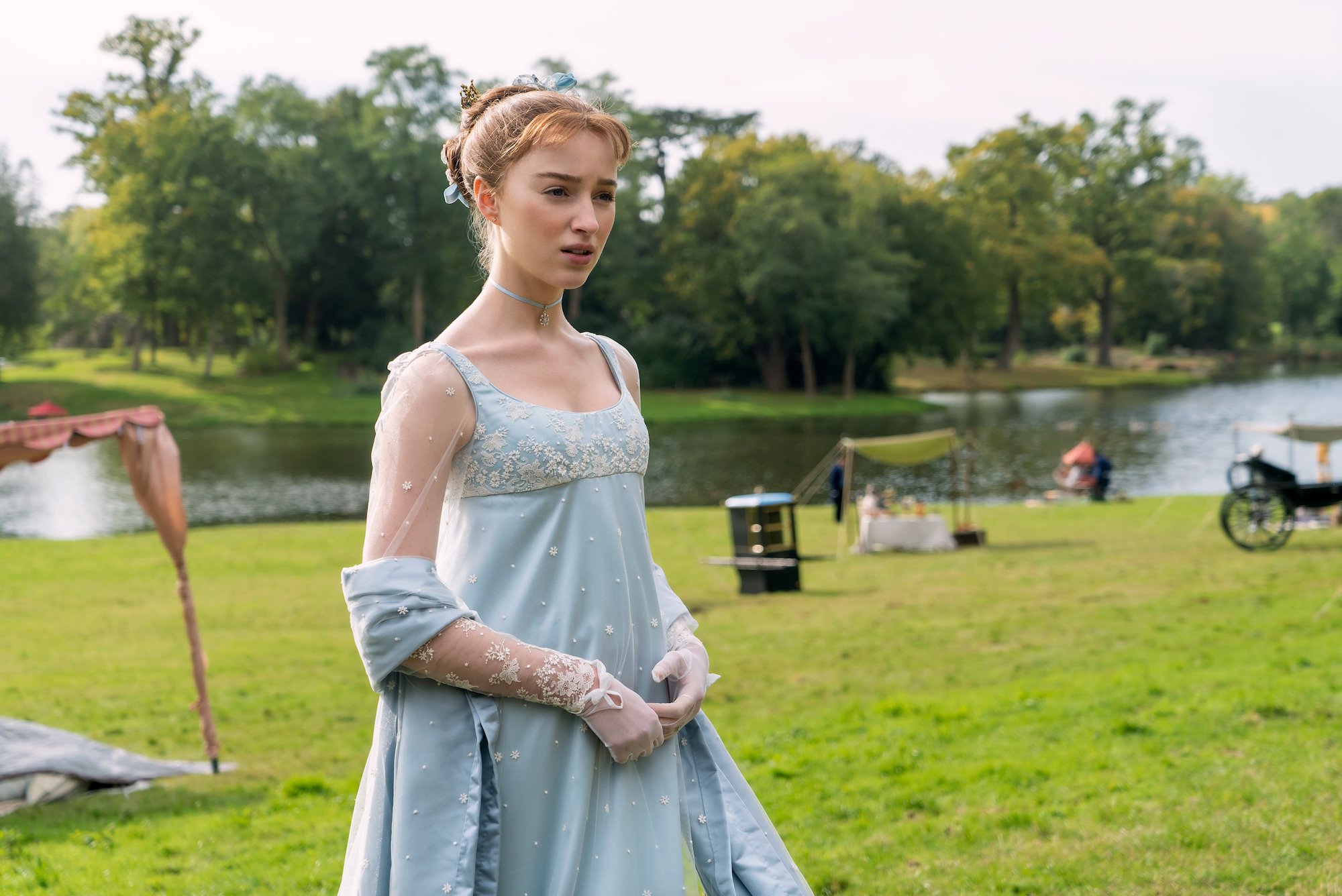 Before landing the lead role in Bridgerton, Dynevor almost quit acting for good. In an exclusive interview with The Mirror, the 26-year old actor revealed that she spent nine months auditioning for roles with no success. "I was ready to go home – sort of throw in the towel," she said.
She added, "I had two suitcases filled with all my things. I told my flatmate, 'I'm so sorry, I have to go' and to sell my furniture."
Then, Netflix reached out to her. "I got a call saying, 'Can you come in and read with Regé next week?' So I was like, 'That's annoying because I've got to move my flight. I hope it pays off,'" she explained. "I didn't think anything of it. Then the next day, they were like, 'Netflix will pay for your flight back to London as you've got to be in rehearsals on Monday'. It was a really crazy whirlwind."
After playing the role of Daphne Bridgerton, Hollywood can't stop knocking on Dynevor's door. The actor is making her feature film debut in The Colour Room. The British drama film is set in the 1920s and follows ceramic artist Clarice Cliff. According to Deadline, she will star in the television adaptation of Naoise Dolan's LGBTQ novel, Exciting Times. 
When is 'Bridgerton' Season 2 returning to Netflix?
Bridgerton Season 2 will focus on Daphne's older brother, Anthony Bridgerton (Jonathan Bailey). Since each book focuses on the Bridgerton children, the second season will focus on the second novel, The Viscount Who Loved Me.
In the season 1 finale, Anthony gets heartbroken by Siena (Sabrina Bartlett), the opera singer. Soon, fans will get to see more of Anthony's romantic endeavors. Dynevor will return as Daphne Bridgerton for Bridgerton Season 2. But, Regé-Jean Page will not play the Duke. According to Esquire, Page signed a contract for one season. Also, Netflix has not released an official release date for the second season.
The first season of Bridgerton is streaming now on Netflix.