'Bridgerton' Prediction: Season 3 Will Introduce Benedict's Love Interest, Sophie Beckett
Bridgerton fans were recently surprised by the announcement that season 3 will focus on Colin Bridgerton's love story. This is a departure from the order of Julia Quinn's books, but it ultimately makes sense for the way the series has been going. However, just because season 3 won't focus on Benedict, doesn't mean it can't introduce his future love interest. Sophie Beckett may make minor appearances in season 3 to set the stage for Benedict's love story later on.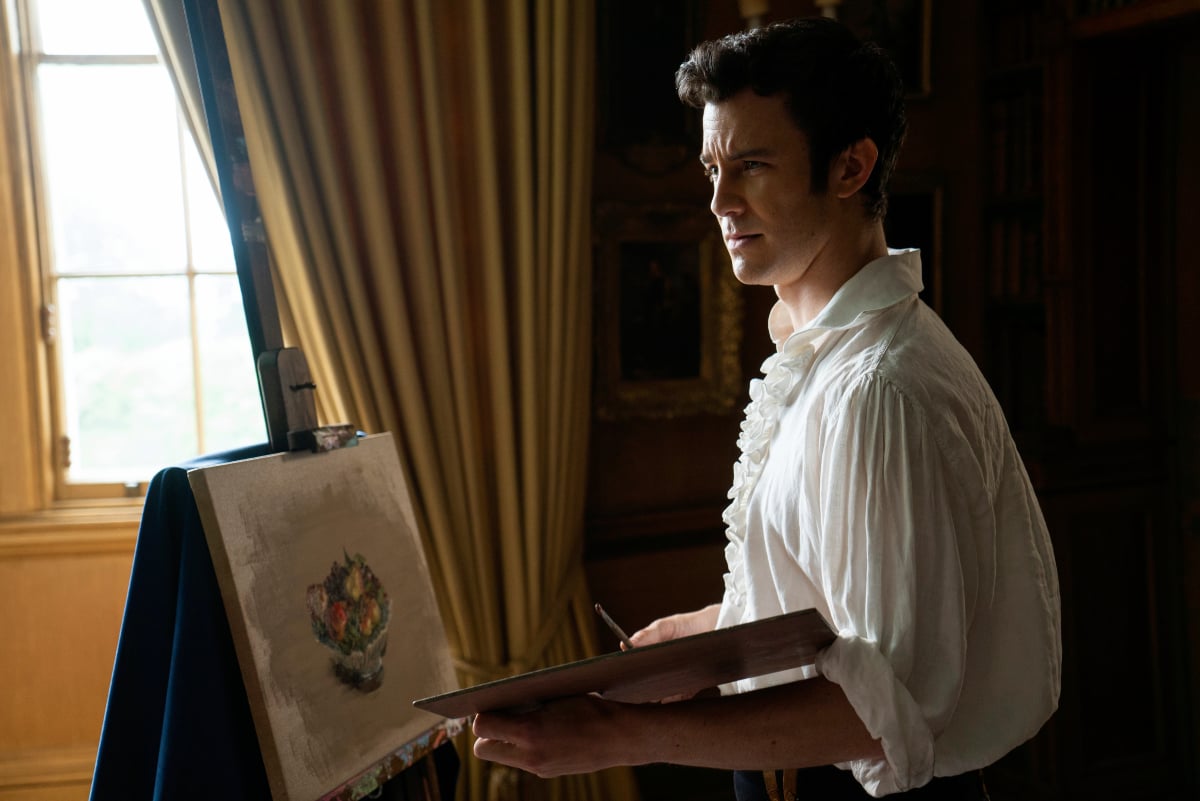 Here's why 'Bridgerton' Season 3 is skipping straight to Colin and Penelope
Bridgerton is based on a series of novels by Julia Quinn, with each book focusing on a different Bridgerton child. However, Bridgerton Season 3 will skip straight to Penelope and Colin's love story, though the third of Quinn's Bridgerton books actually focuses on Benedict.
In an interview, with Variety, the series' new showrunner Jess Brownell explained the reason for the switch. "I really feel like it's Colin and Penelope's time. Because we've been watching both of these actors on our screens since Season 1, we've already invested in them a little bit. We know who they are as people," she said.
"I feel like, especially in the last season, there are these moments of tension between them where it's like, Colin walks up to the line of almost realizing that Penelope has feelings for him but doesn't quite get there. Instead of treading water on that dynamic, we wanted to push it into their season. It really felt like the perfect moment to tee it up."
Benedict's love interest could still appear in 'Bridgerton' Season 3
Although Bridgerton Season 3 will focus on Colin and Penelope, the new season could set the stage for what's to come. Quinn's novel, An Offer from a Gentleman introduces Sophie Beckett. Sophie is the daughter of an Earl who is forced into servitude by her wicked stepmother after his death.
In a Cinderella-type story, Sophie dresses up for the Bridgerton masquerade ball, where she meets and falls in love with Benedict Bridgerton. Years pass before the pair are reunited. Sophie travels to work at the Bridgerton household, but is offended when Benedict offers her the role of his mistress rather than his wife.
Since the book features a time-lapse, it's possible that Bridgerton Season 3 could show Benedict and Sophie meeting for the first time, but save the rest of their love story for later. Hello! Magazine also points out that Anthony may have dropped a hint as to Sophie's upcoming role. "While dealing with all matters of the estate, he mentions that they need to find and hire new maids," the outlet wrote.
'Bridgerton' left many questions unanswered
There are several ways that Bridgerton Season 3 could introduce Benedict's future wife, while still keeping the focus on Penelope and Colin. After all, season 2 set the wheels in motion for Colin and Penelope. Perhaps season 3 will do the same for Benedict and Sophie. At the same time, there are other questions that need answers. Penelope and Eloise got into a huge fight at the end of season 2, and there's no telling yet if that will be resolved.
All episodes of Bridgerton are currently streaming on Netflix.
RELATED: 'Bridgerton' Season 2: How Old Are Kate and Edwina Sharma?