'Bridgerton' Star Regé-Jean Page Auditioned for a Role in a 'Superman' Series
Regé-Jean Page has been making a name for himself long before Bridgerton. Though he's leaving the romantic drama series behind, rumors are swirling that he could be the next 007 or a new character in the forthcoming Black Panther sequel.
However, before he was dazzling us as the Duke of Hastings, Page was up for a role in the SyFy Superman series, Krypton, but he didn't snag the role for a reportedly shocking reason.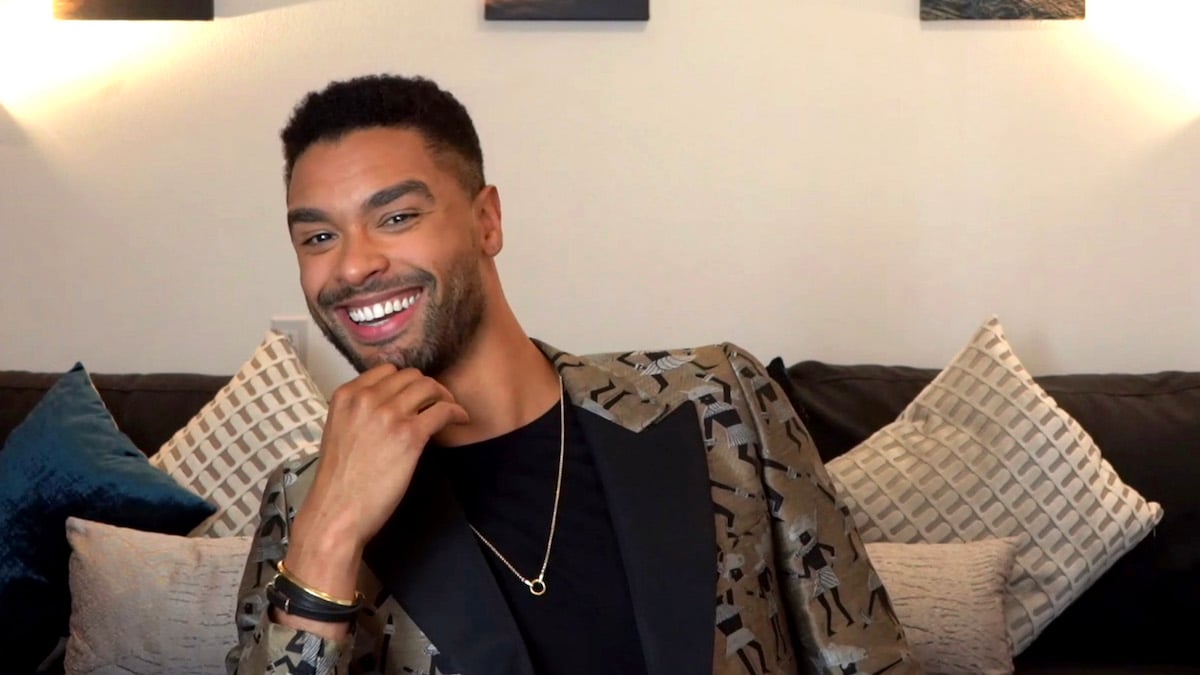 Why is Regé-Jean Page leaving 'Bridgerton'?
As Simon, the Duke of Hastings, Page absolutely captured our hearts, making Bridgerton Netflix's most-watched series ever. Since the series has already been greenlit for Season 2, fans anticipated seeing the dazzling duke when the series returned. However, that will not be the case.
Netflix has announced that Page will not be returning, which has left fans stunned, angry and confused. Now, the 31-year-old has revealed why he's hanging up the duke's hat.
"It's a one-season arc. It's going to have a beginning, middle, end—give us a year," Page explained to Variety. "[I thought] 'That's interesting,' because then it felt like a limited series. I get to come in, I get to contribute my bit, and then the Bridgerton family rolls on."
Though this is certainly sad news for Bridgerton fans, they should be pleased to know that Page isn't going to leave the Netflix family completely.

Regé-Jean Page just snagged a role in Netflix's biggest movie ever
Though he will play Simon no more, Page has been catapulted onto Hollywood's A-list. Up next he will be starring opposite Chris Pine in Dungeons & Dragon. He has also signed on for Netflix's biggest movie ever.
 Based on a 2009 thriller novel by Mark Greaney, and helmed by Avengers: Endgame directors Anthony & Joe Russo, Page is set to star in The Grey Man, Netflix's upcoming $200 million thriller.
The movie will center on Court Gentry (Ryan Gosling), a former CIA operative working as a freelance assassin. Chris Evans will play one of Gentry's former Agency colleagues on a hunt for the assassin. Page has joined the cast in an unspecified role along with Ana De Armas, Billy Bob Thornton, Alfre Woodard, Wagner Moura, and Jessica Henwick.
Regé-Jean Page auditioned for a major role in the Superman show 'Krypton'
Long before he was stealing our hearts as the Duke of Hastings and even before he stood in the courtroom in the short-lived Shonda Rhimes series, For the People, the British actor auditioned to portray Superman's grandfather in the SyFy series, Krypton.
However, according to The Hollywood Reporter, DC executive Geoff Johns did not like the idea of Superman having a Black grandfather, even though it is a fictional series in a fictional world.
The Krypton creators were reportedly interested in non-traditional casting for the series, but Johns nixed the idea, and the role of Seg-El ultimately went to Cameron Cuffe. Despite the report, which has multiple sources, Johns' publicist Howard Bragman has refuted the claims.
"[Johns] never said Superman can't have a Black ancestor or be Black," Bragman said in an email to Insider. "There have been diverse versions of Superman throughout the comics for decades, so he does and can be diverse."
However, In Feb. 2021, Krypton writer, Nadria Tucker tweeted that Johns once "tried to tell me what is and is not a Black thing."