'Bridgerton': Regé-Jean Page Admits His Family 'Threatened to Rate My Peach'
Bridgerton made Regé-Jean Page an overnight sensation when the provocative period drama hit Netflix on Christmas Day.
Filled with numerous scandals and tons of sex, Bridgerton isn't a family-friendly viewing experience. This is especially true when it comes to Page's own relatives.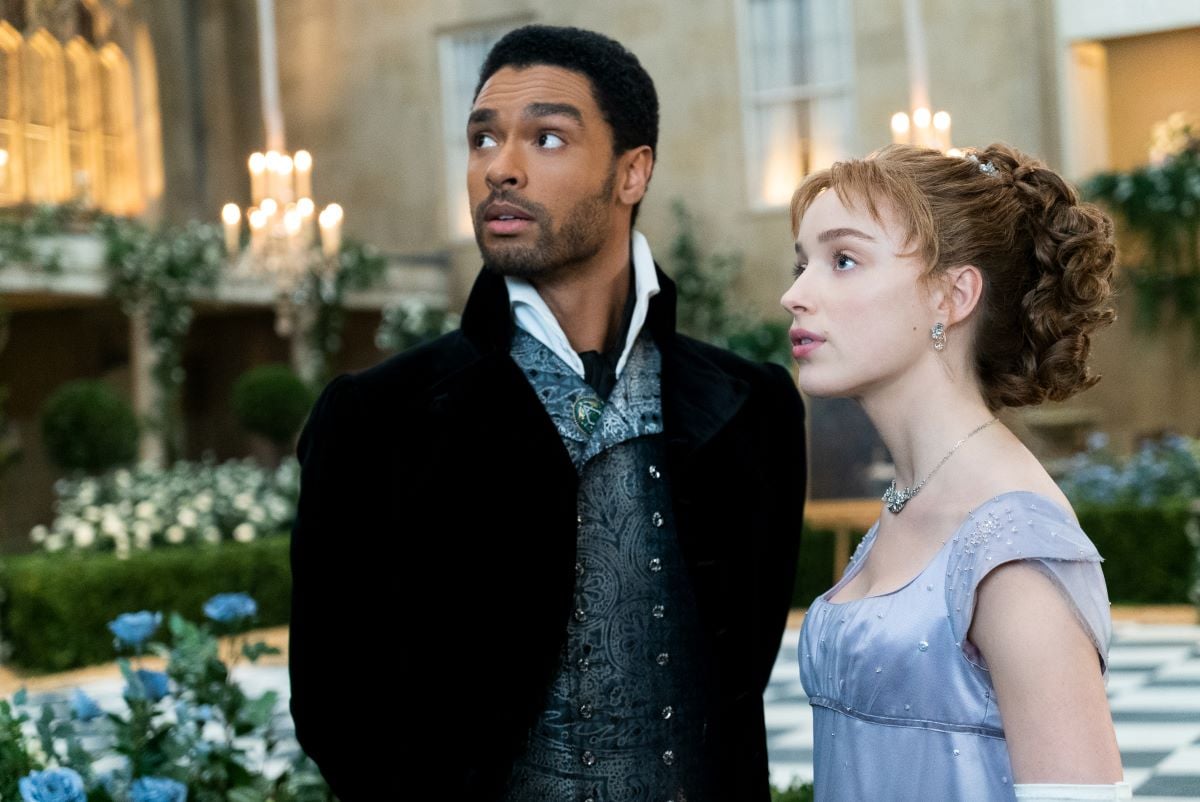 'Bridgerton' featured a four-minute sex montage
Bridgerton is a romantic drama about British high society that's set in London's Regency Era during the early 18th century. Based on the popular novels from author Julia Quinn, Bridgerton features intriguing characters and amazing period details.
The series also puts a unique twist on the music they use, which is orchestral renditions of popular modern songs. One scene in particular – a four-minute sex montage – was set to the Taylor Swift song Wildest Dreams.
Fans immediately took to social media to share their love for the steamy scene and the use of Swift's music. Even those who had been warned about the scene between Simon, the Duke of Hastings (Page), and Daphne Bridgerton (Phoebe Dynevor) weren't ready for what they saw.
"Everyone tried to prepare me but nothing could have prepared me for the #Bridgerton sex scene to 'Wildest Dreams' by Taylor Swift," one fan wrote. "This is now the most important show of all time."
Regé-Jean Page's family uses emojis to warn each other about the steamy scenes
The Bridgerton sex scenes are definitely a lot of fun for fans to watch, with Page's bum being a highlight for many. But when you have a family member who is part of some of the raunchiest sex scenes on TV, you have to take precautions.
During an appearance on The Graham Norton Show, Page revealed that his family has a WhatsApp group where they use emojis to warn each other about the "non-stop sex scenes." They also use them to rate Page's bum.
"We've got a family WhatsApp group, so there's a couple flashing red light emojis and there's the odd peach emoji, certain people have threatened to rate my peach," Page revealed.
The actor explained that the group didn't include a couple of his cousins, so they missed the memo about what was coming.
"So they're watching the show and I got a very stern message in my Instagram DMs just going, 'There really needs to be a cousin warning. I had to make so many tactical cups of tea — I left the room to make my tactical cup of tea and came back and you were still going!'" Page confessed.
Netflix has confirmed there will be a season 2 of 'Bridgerton'
In late February, Netflix announced that they had ordered a second season of Bridgerton. This really should come as no surprise since the series has consistently been in the streamer's top 10 since it debuted more than two months ago.
According to Digital Spy, Page will be reprising his role as the Duke of Hastings, and filming is expected to begin very soon. However, the streaming service has not yet announced a release date. Chances are, new episodes won't appear until late 2021 at the absolute earliest. Most likely, season 2 of Bridgerton won't appear until 2022.
When Netflix announced season 2, they revealed that the focus would be on Daphne's brother Viscount Anthony (Jonathan Bailey). He promised more "steaminess" in the new season, and teased that the "amazing producers will work magic."
"The thing that's so at the heart of Bridgerton is intimacy and identity and sexuality – and so of course that's something we're going to have to make sure we continue with," Bailey told The Mirror. "Who wouldn't want to play a character whose bottom you get to know before the face? I think the expression of sex in this show is so important."
Season 1 of Bridgerton is available on Netflix.