'Bridgerton': Regé-Jean Page's Real Girlfriend Is Not Phoebe Dynevor
It didn't take long for everyone to fall in love with the characters of Bridgerton. The chemistry between Daphne Bridgerton and The Duke of Hastings, Simon Basset, was the talk of the internet for at least a full month after the show was released. It made people wonder if the actors, Phoebe Dynevor and Regé-Jean Page, were dating in real life, and if not, who was Regé-Jean Page's girlfriend.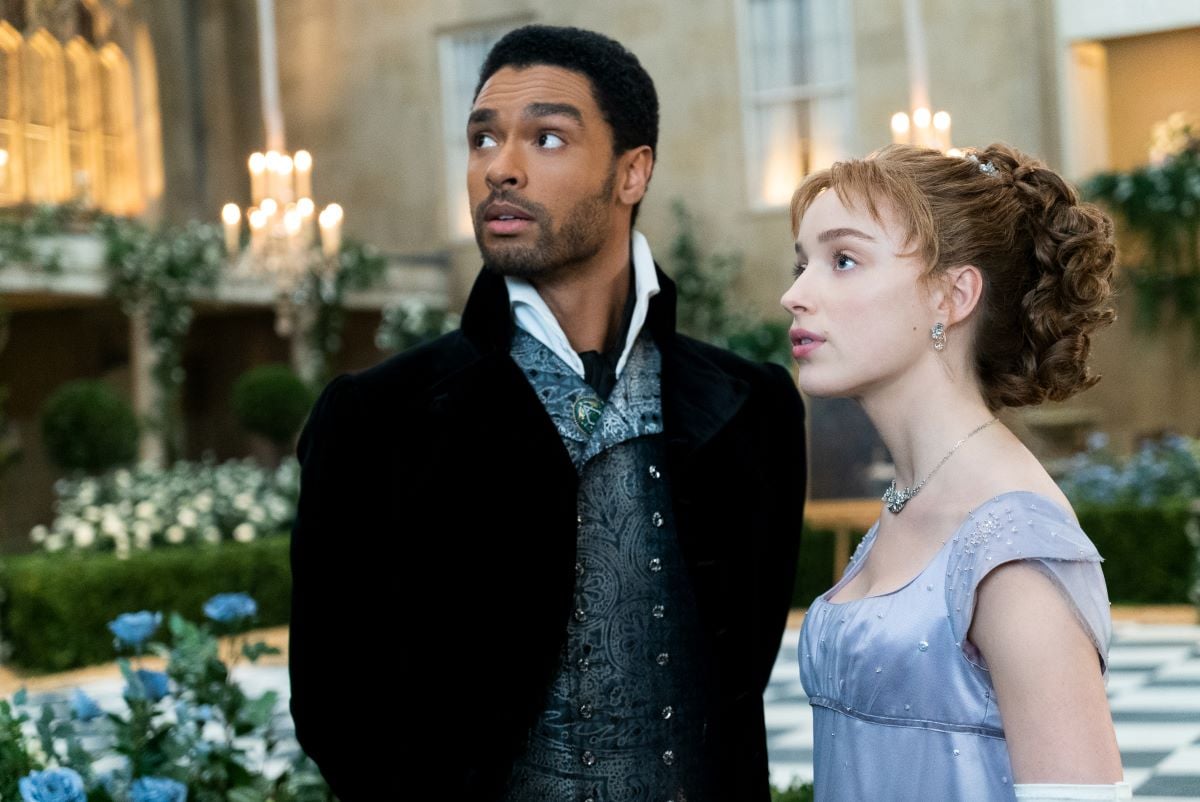 What was 'Bridgerton' Season 1 about?
Bridgerton Season 1 introduced audiences to the Bridgerton family as they were preparing for Daphne to have her debut onto the dating social scene. After being named the Diamond of the Season, things got off to a pretty good start for the oldest female Bridgerton. Unfortunately, her brother Anthony scared all of her suitors away. Because of this, Daphne and Simon struck a deal to pretend to be dating in order make other men interested in Daphne again. Of course, their plan did not go smoothly and the two eventually fell in love.
People thought Phoebe Dynevor and Regé Jean-Page were dating
It only takes watching one episode of Bridgerton to see the extreme chemistry between Page and Dynevor. In fact, it was their chemistry that landed Dynevor the role.
"We managed to have this magical audition process with Shonda there where we put them together and I was able to direct them," director Julie-Ann Robinson told Deadline. "Regé was already pre-decided but Phoebe came in and read. She was fantastic and got the role."
And when Dynevor first met Page, she was struck with how much he fit the role.
"That he was the perfect Simon," Dynevor told Glamour of her first impression of Page. "He's very polite and gentlemanly and all the things that Simon is…well, Simon's a lot more than gentlemanly and polite. But Regé definitely had that composure of a Regency man. I saw it straight away."
Part of the reason that their chemistry came through the screen is because the pair worked so well together and their acting styles complimented one another.
"I think we worked really well together, and I learned a lot from him," she said. "We have different acting styles, so we bounced off each other in that respect. We both were on the same page about the characters and what their relationship was. I loved working with him."
Regé Jean-Page's girlfriend
Dynevor has publicly dated a few people in the past. In 2017, she was linked to recruitment executive Simon Merrill and in 2018, she dated actor Sean Teale. Both of those relationships have since ended and she hasn't been public with any relationships since.
Page, on the other hand, has always been quite private with his love life, playing coy whenever interviewers would ask him about his relationship status. Now, pictures have been released of Page getting cozy on the streets of London with his alleged girlfriend, Emily Brown. The two were seen hugging before he got into a car. He has yet to publicly acknowledge the relationship, but still it seems that Dynevor and Page's relationship only exists onscreen for now.