'Bridgerton': Regé-Jean Page Responds to Rumors That He's Starring in James Bond After Show Exit
It is with heavy hearts that fans of Bridgerton are coming to terms with the fact that Regé-Jean Page will not be returning to the show for season 2. After dazzling fans with his portrayal of Simon Bassett, the Duke of Hastings, Page will not be reprising the role next season. Fans have scrambled to figure out why Page would leave the show after season 1 was so successful. Rumors have been floating around that Page will be the next James Bond. Now, he has finally responded to those rumors.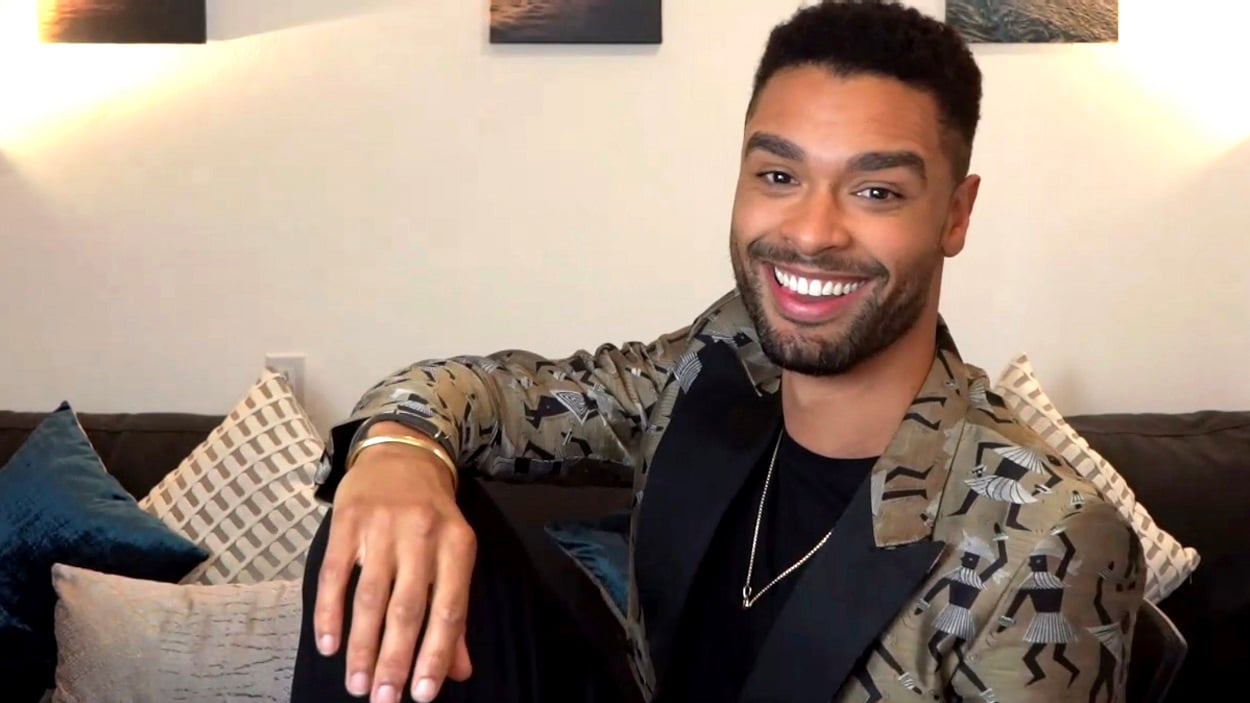 Regé-Jean Page leaving 'Bridgerton'
After season 1 of Bridgerton premiered, fans fell in love with Daphne Bridgerton and Simon's romance. Unfortunately, Netflix recently announced that we wouldn't be seeing anymore of that relationship in season 2.
"While all eyes turn to Lord Anthony Bridgerton's quest to find a Viscountess, we bid adieu to Regé-Jean Page, who so triumphantly played the Duke of Hastings," a letter posted to Bridgerton's social media accounts read. "We'll miss Simon's presence onscreen, but he will always be a part of the Bridgerton family."
Page may not be back but fans need not worry about Phoebe Dynevor, who played Daphne, as she will be reprising her role.
"Daphne will remain a devoted wife and sister, helping her brother navigate the upcoming social season and what it has to offer – more intrigue and romance than my readers may be able to bear."
Why did Regé-Jean Page leave the show?
As soon as Bridgerton posted about Page's departure, fans started to question his exit. In an interview with Variety, Page revealed that it was always planned for him to be a one season character.
"It's a one-season arc. It's going to have a beginning, middle, end – give us a year," Page told the outlet. "[I thought] 'That's interesting,' because then it felt like a limited series. I get to come in, I get to contribute my bit and then the Bridgerton family rolls on."
Will Regé-Jean Page be James Bond?
Since the announcement, people have been wondering what Page's next project will be and some have been hoping to see him take the screen as Bond. When asked about it, Page finally addressed the rumors.
"Ah, the B word. I think that if you are British and you do anything of note, that other people take notice of, then people will start talking about that," he told The Mirror.
"I think that's fairly normal and I'm flattered to be in the category of Brits that people have noticed," he said. "Nothing more – or less – than that."
Page doesn't seem to have any concrete plans to play Bond as of yet.
"I think the concept of having plans in this moment in history is mildly hilarious," he said referencing the coronavirus (COVID-19) pandemic. "So I've given up on making them."
Despite not having any hard and fast plans, Page does like to always have a project in the works.
"I think I can be a bit of a racehorse, to be honest. I do enjoy my work and I like to turn up for it and put my blinders on and just run towards where I need to be without thinking about anything else – I'm very focused and almost one-track-minded in that sense," he said.
Page has yet to be confirmed as Bond.