'Bridgerton' Season 2: Anthony and Kate Have Feisty Meeting in Teaser Trailer
'Bridgerton' is coming back to TV in 2022, but it won't be focusing on Daphne. Instead, it's about Anthony Bridgerton. As he searches for love, he'll meet a woman named Kate, but it's not all butterflies in the beginning.
Bridgerton is coming back with another season, but it'll shift its focus from Daphne to her brother Anthony. Handsome, wealthy, and charming, Anthony is poised to be one of the top bachelors during the next social season. But not everyone is swooning over him. Anthony is stunned that Kate Sharma isn't impressed by him and will presumably be determined to win her over on the show.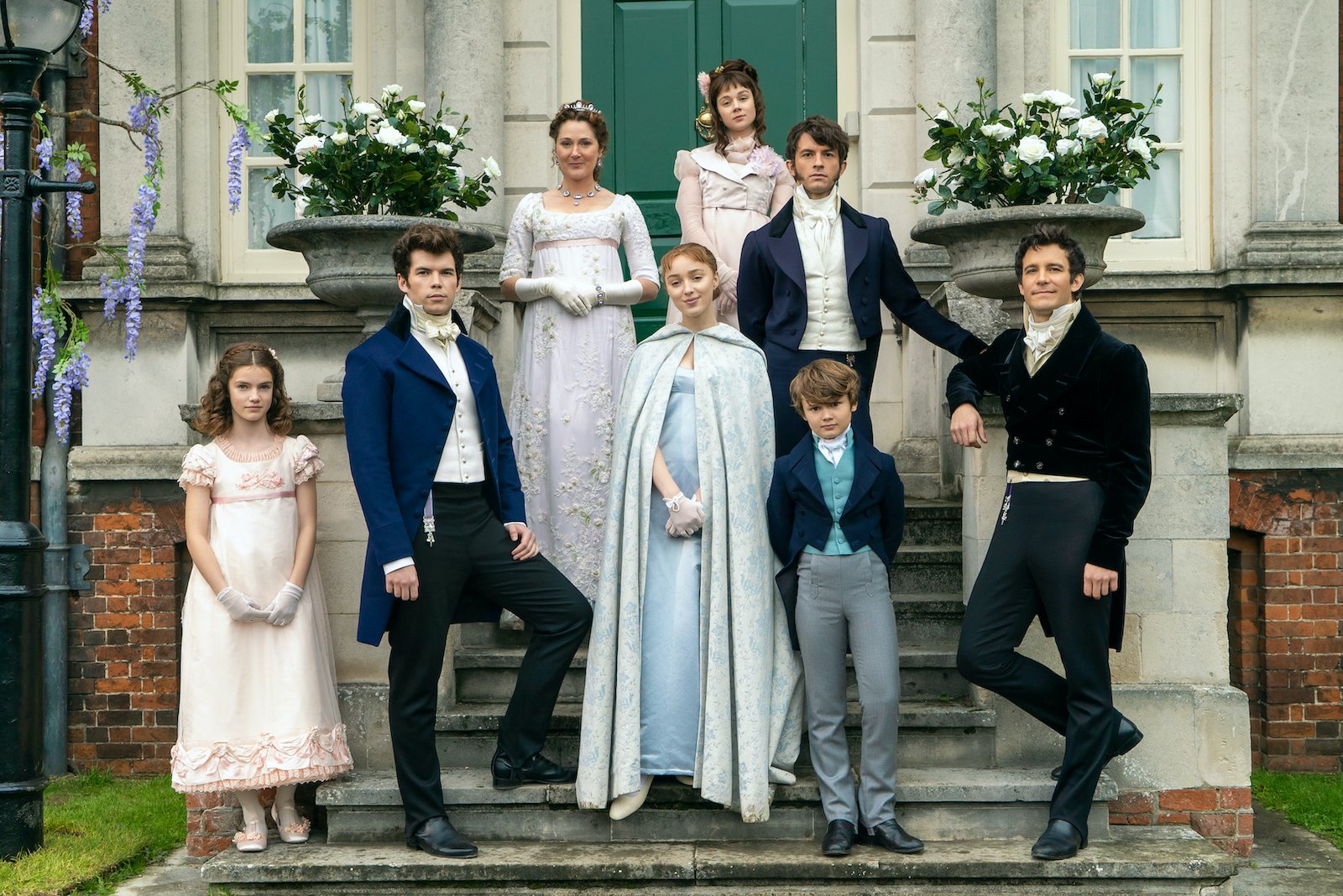 The next season of the show is all about Anthony Bridgerton and Kate Sharma
As Anthony (Jonathan Bailey) searches for a viscountess, he'll come across Kate. Played by Simone Ashley, Kate's character description says she's a "smart, headstrong young woman who suffers no fools — Anthony Bridgerton very much included," per Deadline. But as the show progresses, the two will become close.
"Everything is just looking so incredible, and I think we're going to be back with an even greater escape to 19th-century Regency London," show creator Chris Van Dusen told Gold Derby when discussing the next chapter of the Netflix series.
"We have this new family in season 2 — the Sharma family," he continued. "We have Kate Sharma, played by Simone Ashley, who's just a force to be reckoned with. And we've paired her up with Anthony Bridgerton, Jonathan Bailey, who's going to continue to be amazing on the show." 
"And I've called the two of them together magnetic, and it's completely true," Van Dusen added. "You know, you cannot take your eyes off of them when they're together on the screen, and I cannot wait for audiences to experience that magic together."
Watch the teaser trailer for the second season
In a trailer released at Netflix's TUDUM event on Sept. 25, Anthony leaves a party and goes outside to find Kate eavesdropping. Anthony is clearly intrigued by her, but Kate is not.
She airs out her feelings about the requirements he has for a wife and tells him she finds his "opinion of [himself] entirely too high." Anthony decides to try to turn up the charm, but Kate only bids him goodnight and leaves him standing there. Watch the clip below.
When does the show come back on?
The trailer confirms the show will be back in 2022, but an exact release date is unknown. Filming started at the beginning of the year and remains in progress as of writing. We at Showbiz Cheat Sheet will let you know when more information emerges, but in the meantime, you can check out the first season of the show now on Netflix.