'Bridgerton' Season 2 Avoided Penetrative Sex to Make Foreplay the 'Star of the Show'
When 'Bridgerton' season 2 kicked off with little intimacy, fans and critics alike wanted to know why.
Bridgerton is a Netflix series that has everyone talking about it. In season one, the steamy scenes delighted fans as Daphne (Phoebe Dynevor) and Simon (Regé-Jean Page) go from being strangers to enjoying the intimacies of lovers every chance they get.
Therefore, when Bridgerton Season 2 kicked off with very little intimacy, fans and critics alike wanted to know why. The truth is Season 2 avoided penetrative sex to make foreplay the "star of the show".
The 'Bridgerton' series comes alive
The Bridgerton series is based on an eight-book story series by Julia Quinn. The series is set between 1813 and 1827 and follows the story of eight siblings: Anthony, Daphne, Benedict, Colin, Gregory, Eloise, Francesca, and Hyacinth.
It is a romantic series that Netflix is bringing to life as we watch each of those siblings find everlasting love with their respective partners. Each couple must, however, first overcome various obstacles to discover what their love can really become.
In series one, the story of Simon and Daphne was mostly the fact that they desired one another, but Simon had made a vow to never become a father, to spite his own father. He wanted the family name to end with him. Daphne wanted children and had to convince him to make love to her, regardless of the way his own father treated him or what children may come from their union.
Season 2 brought to light the romance of Anthony (Jonathan Bailey) and Kate (Simone Ashley). Kate was determined to help her sister, Edwina (Charithra Chandran) marry into high society, which was Anthony. However, it becomes a love triangle because she desires Anthony herself, even while she dislikes him.
The tension and desire build to extreme measures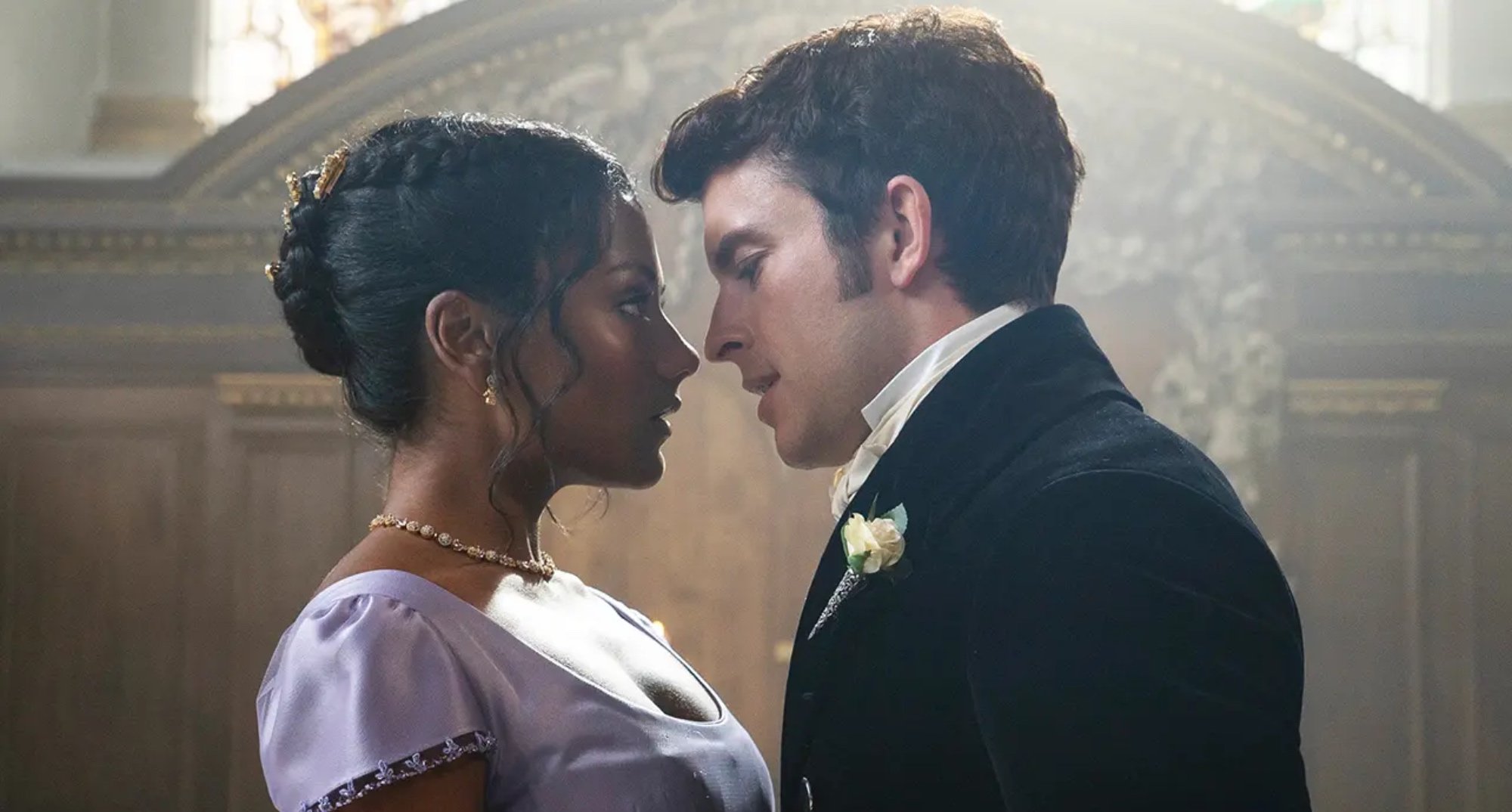 Throughout both series, there is powerful chemistry and a lot of sexual tension to savor. Therefore, some fans questioned why it took so long for Kate and Anthony to fall for one another. For the answer to this, you must look at what the intimacy coordinator, Lizzy Talbot, had to say about it in a recent Insider article.
The director, Cheryl Dunye, wanted to stay true to the fact that intimacy would be seen from the perspective of the woman, Kate. For Kate, that meant the intimate scenes had to "emanate empowerment, satisfaction, and control."
Kate wouldn't get wrapped up in something so simple as feelings. Therefore, the tension had to build to where it was impossible to deny, which meant episode seven. It also meant that penetrative sex was put on hold to ensure that "foreplay is the star of the show." Their foreplay goes from their first meeting through when they finally come together.
Therefore, when speaking of Kate, Talbot says, "Kate always has such an air of confidence about her. Just even from the looks and glances, the way she holds herself, all her facial expressions, you know this is someone who knows what she wants. So, in the sex scenes, you can really see her guide Anthony to what she's looking for, which is quite a strong move — especially for the time period."
What lies ahead for Season 3?
So far, the Netflix series has remained true to the book series. Book One told the tale of Daphne and Simon, and they were followed by Anthony and Kate. If Netflix continues on this same path, Season three should tell the story of Benedict and Sophie.
If you read the book synopsis, it is almost a Cinderella story. Sophie sneaks into the Bridgerton's masquerade ball and dances the night away with Benedict. He falls in love with her and wishes to make her his bride, but she disappears until he meets a housemaid to whom he feels undeniably drawn.
The only true thing we know for sure is that there have been hints that more intimacy will be explored in Season 3. For many fans, that is all that we really need to know.