'Bridgerton' Season 2: Benedict's Solo Story Teased but Fans Might Not Get to See It Yet
In 'Bridgerton' Season 2, Benedict furthers his art studies but finds himself heartbroken and with no passion. Julia Quinn's third novel is all about Benedict and finding love with someone he never expected.
With every season of Netflix's Bridgerton focusing on another member of the family, who is next? The events in Bridgerton Season 2 have teased who could lead season three like Benedict Bridgerton (Luke Thompson). The second oldest male is carefree, comical, and an artist. Like his brother Anthony, he had no inklings to marry but is open to love. While season two begins his solo story, fans might not get to see it for the next season.
[Warning: The article contains spoiler information for Bridgerton Season 2.]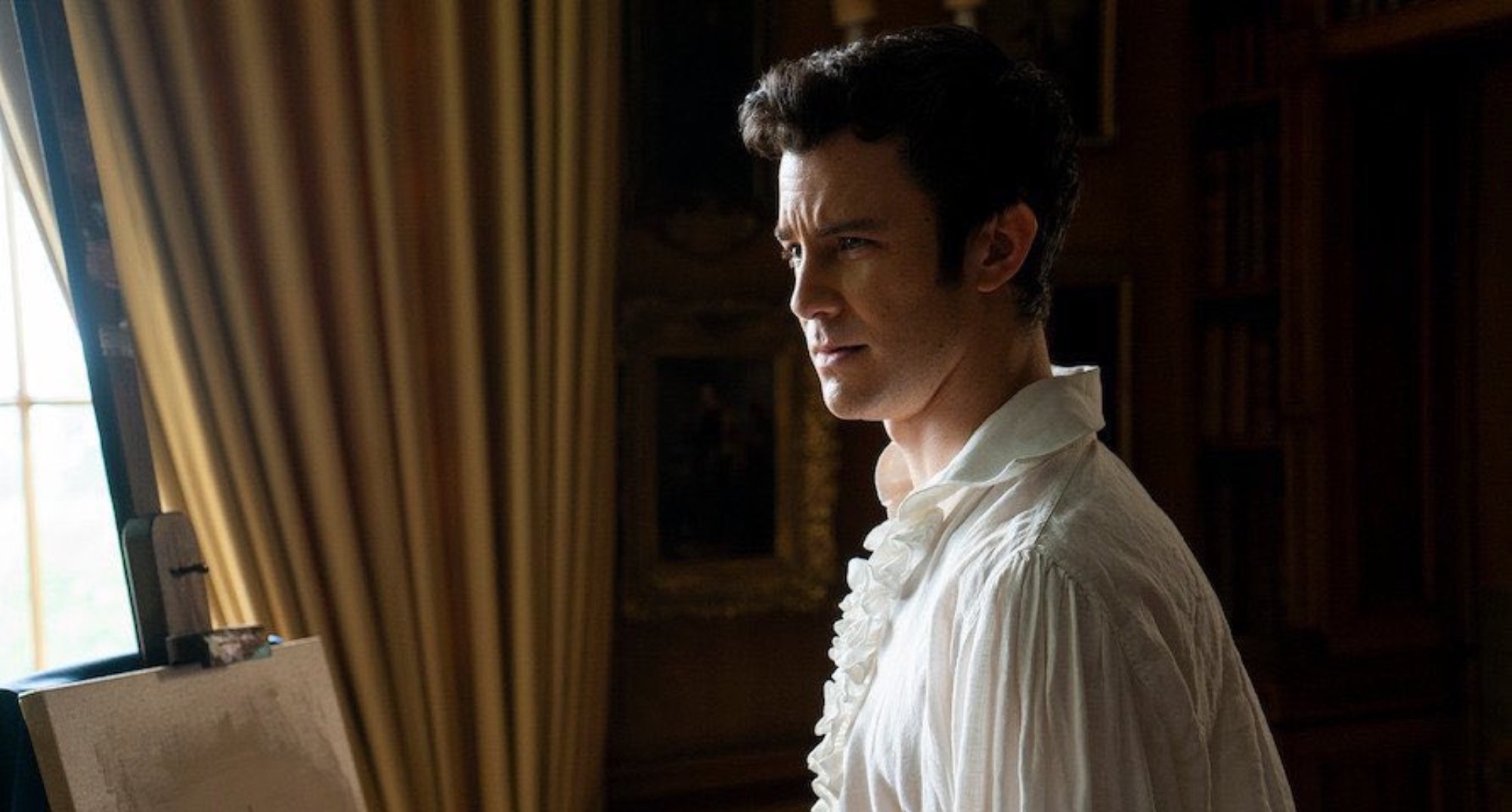 Benedict tries to further his artistic career in 'Bridgerton' Season 2
While the ton pays attention to the new season and the courting drama between Anthony, Kate, and Edwina, Benedict tells his own story. From the first season, he established himself as the more open and joyous male of the family who likes his jokes and teasing jabs.
Benedict was also the artist among the brothers. He gets entangled with a famous artist and his rather scandalous painting parties in the first season. But there was no developed love story. In Bridgerton Season 2, the tide changes when he decides to apply to the Royal School for proper training. In episode three, he is accepted.
On his first day of classes, he is tasked with sketching the naked female form. The model, Tessa, catches Benedict's eye. He finds her sketching her own work and learns she is a model to learn from the lectures. Smitten with her, he poses naked for her work.
Benedict spends most of his art studies with her as the season progresses. When he learns Anthony's large donation to the Academy is what secured his place, he is heartbroken. He decides to leave school and believes he is not good enough. His final scene shows him packing up his room and closing his art kit.
'Bridgerton' producers tease next season do not follow the book order
If fans believe each season of the series follows the solo story of each Bridgerton and the order of the novels, then Benedict is next. Julia Quinn's third novel is titled An Offer From a Gentleman and focuses on the second eldest son. But Executive Producer Shonda Rhimes teases Bridgerton Season 3 may not be about Benedict.
"We're not necessarily going in order but we are going to be seeing each of the siblings and their stories," explained Rhimes to ET. She and the team "got a little bit creative so we're already hard at work writing season 3. … That is already in progress and you'll see. Give it time."
She explains exploring each Bridgerton sibling with each season was always the plan and adores Benedict's story. Chris Van Dusen explains the order of the seasons will depend on how the storylines go.
"I think we do a lot of work in these first two seasons to set up characters in these future seasons and every one of these siblings is going to eventually carry their own season so it's important to flesh out these characters and set them up for success," said Van Dusen. Fans might find that Bridgerton Season 2 not only teased Benedict's story but Colin's as well.
Where does Julia Quinn's book take Benedict in his own adventure?
The third novel of the Bridgerton series is all about Benedict. According to the synopsis of the book, a new female character is introduced named Sophie Beckett. She always dreamed of sneaking into esteemed family's grand parties. While the daughter of an earl, she is demoted as a servant thanks to her stepmother.
Sophie finds herself falling into the arms of Benedict Bridgerton at the ball. It sounds like a Cinderella story when the clock strikes midnight, Sophie must face reality. Benedict becomes smitten and heads over heels with the mystery woman. When meeting a housemaid with a resemblance to his fantasy girl, Benedict fights between his dream girl and the girl he is truly falling for.