'Bridgerton' Season 2: Charithra Chandran Explains Edwina and Kate's Nicknames for Each Other
Bridgerton Season 2 introduced two new eligible young women. Kate Sharma is looking for a love match for her younger sister Edwina but has no interest in marrying herself. Anthony Bridgerton sets his sights on Edwina, but Kate is against their union when she learns Anthony does not want to marry for love. Although this season has plenty of romance, family is an important theme. The Sharma sisters have affectionate nicknames for each other, as explained by Charithra Chandran.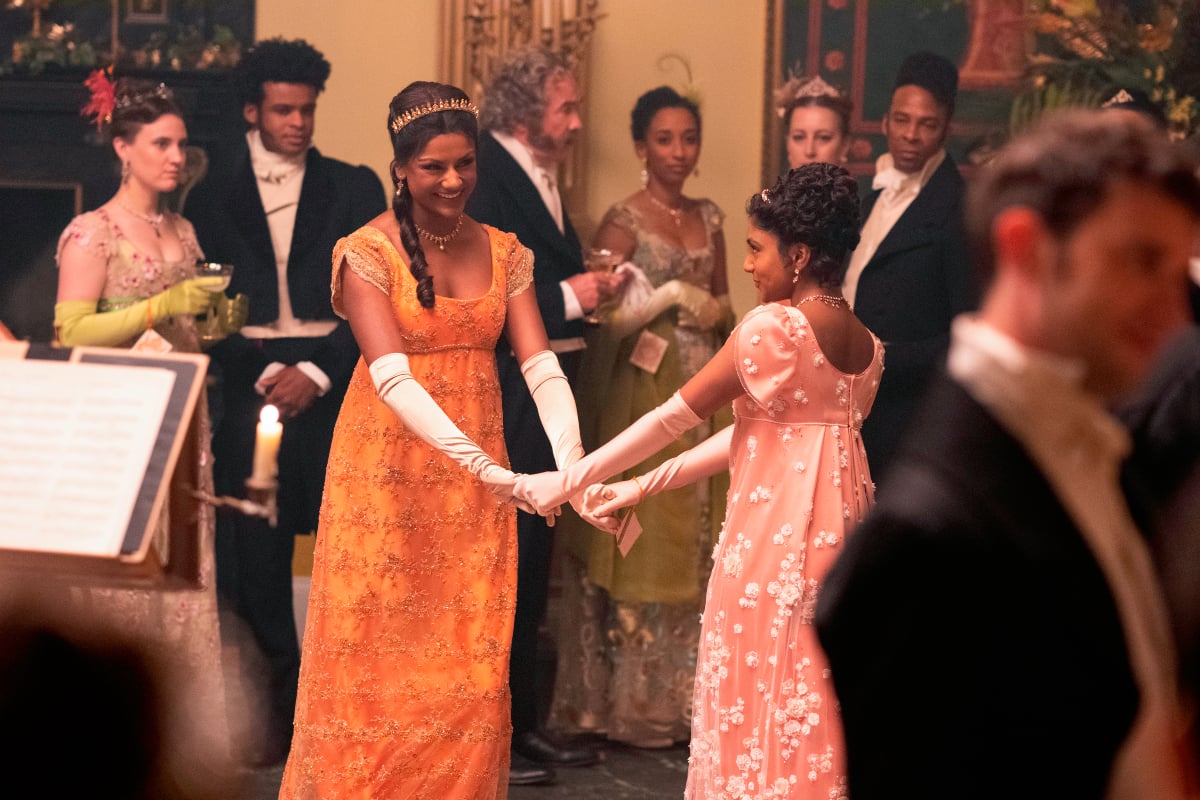 Family is the theme of 'Bridgerton' Season 2
Although there is plenty of love and romance in Bridgerton Season 2, family is the overarching theme. Simone Ashley plays the eldest Sharma sister Kate. The actor told Entertainment Weekly, "You need your family around you. That's what makes Bridgerton so wonderful and heartwarming."
"You meet the Featheringtons and the Bridgertons and the Sharmas, and everyone can find common cause with these families and want to be a part of them too. They are teams, they are a unit. They always fly home when things go wrong, they always have that support, and that's really important."
All three families face difficult times in Bridgerton Season 2. The new season also explores some of the hardships that both the Bridgertons and the Sharmas have faced in the past.
What do Kate and Edwina's nicknames for each other mean?
One of the closest familial relationships in Bridgerton Season 2 is that of the sisters Edwina and Kate. Charithra Chandran, who plays Edwina, explained that this relationship is just as important as the romantic ones. "The show is about all the different types of love that you have," Chandran told Entertainment Weekly.
"For Edwina and Kate, although it is a love story, they are each other's soulmates. We often focus on romance being the center of our lives, but in most cases it's not. That relationship shows that — no matter what happens, these two will always choose each other."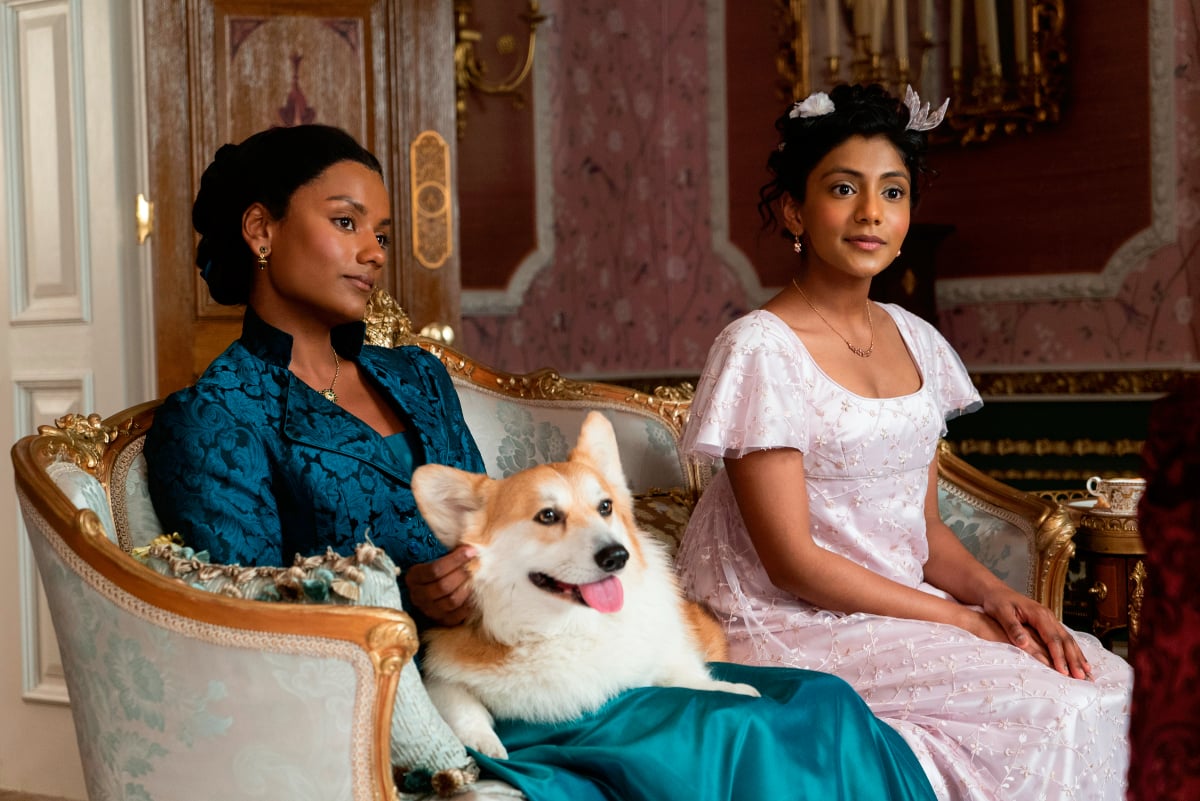 Throughout season 2, the sisters call each other affectionate nicknames. Kate calls Edwina Bon, and Edwina refers to her older sister as Didi. Chandran explained to Shondaland, "Didi just means 'older sister' in Hindi. Bon, I have no idea [what it means]. I think it's made up. I think maybe they meant it like French for 'sweet'?"
The Sharma sisters' relationship is a crucial part of 'Bridgerton' Season 2
Kate's priority in Bridgerton Season 2 is her younger sister's happiness and successful marriage. Creator Chris Van Dusen intended for the sister's relationship to be a huge part of the season. "I always saw the sisterhood relationship between Kate and Edwina just as important and crucial as the main love story," he told Entertainment Weekly.
Kate actor Simone Ashley said of her character, "Her priority is her sister and her family. Even though the main focus is the enemies-to-lovers love story between her and Anthony, there's also the love story of her and her sister."
Bridgerton Season 2 drops to Netflix on March 25.
RELATED: 'Bridgerton': The Origins of Penelope and Colin's Love Story Could Be Explored in Season 2