'Bridgerton' Season 2: Do Kate and Anthony Get Married by the End of the Season?
While Anthony might be courting Edwina in 'Bridgerton' Season 2, he can not keep his mind off Kate. After arguments and bitter moments, their growing feelings for each other lead to one Sharma sister as the viscountess.
The drama of the ton during courting season has finally arrived. Bridgerton Season 2 focuses on the steaming and complex love triangle between Anthony Bridgerton and Kate and Edwina Sharma. As the eldest Bridgerton and viscount looks to wed to uphold his family duty, he does the one thing he vowed never to experience. Bridgerton Season 2 promised a riveting romance but did Anthony manage to woo Kate?
[Warning: The article contains spoiler information for Bridgerton Season 2.]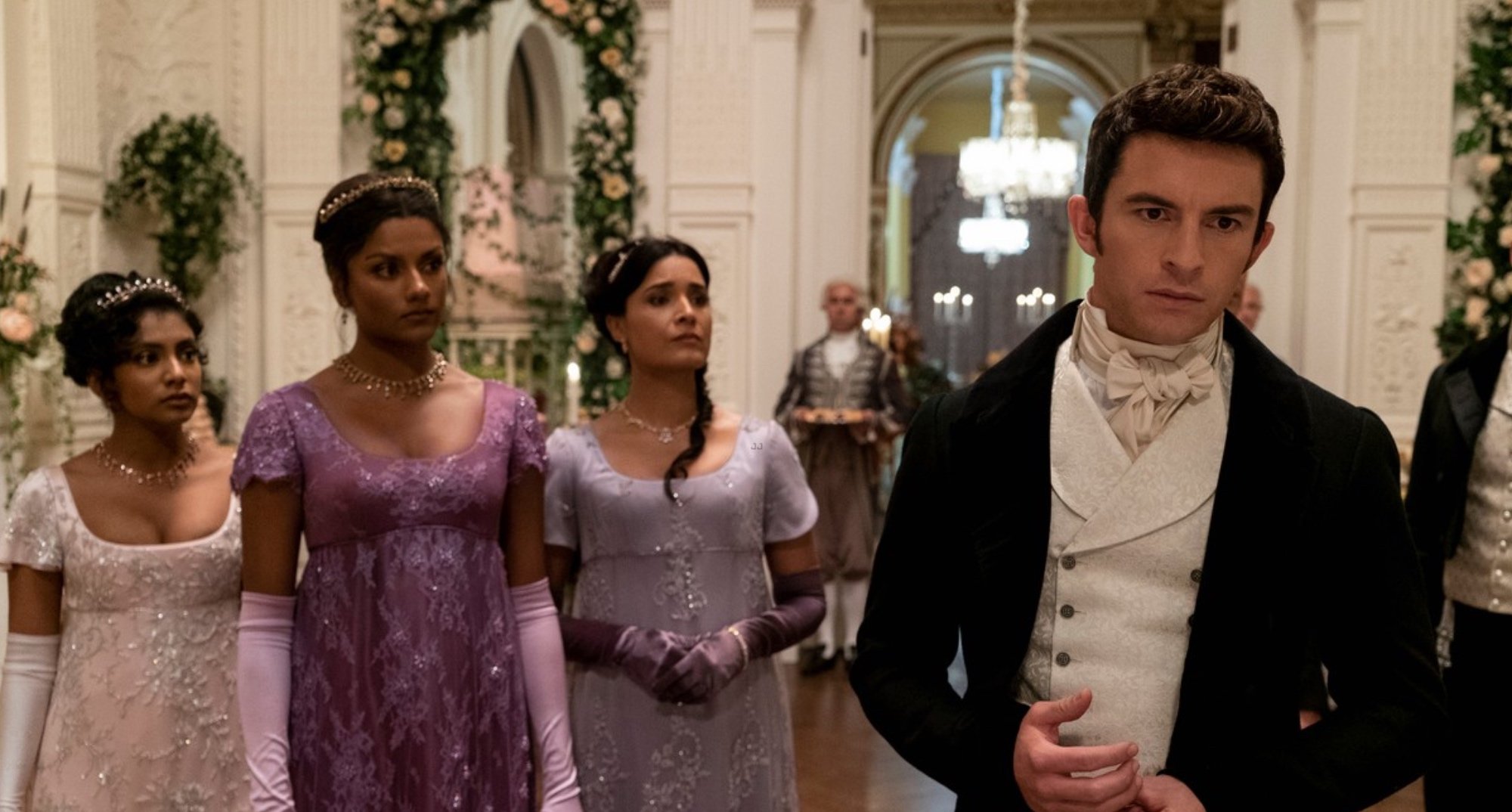 Kate comes in between Anthony and his prospects for 'Bridgerton' Season 2
Shortly after Daphne's grand marriage to the Duke, Anthony sets his plan to get married this season. Anthony has never been the type to marry out of love, as his mother insists in the series. He even tells his brother he looks for an acceptable bride, well-read, well-rounded, and appealing to the eye.
When the Sharmas arrive for the season as Lady Danbury's guests, they become the talk of the town for many reasons. At their first ball, Kate learns she had met Anthony before. During her unaccompanied horse ride, he follows her and becomes tickled by her brazen attitude.
But Kate is not looking to marry and is content being a governess and finding her sister Edwina a husband. Anthony shows an interest in the kind-hearted Edwina, but when Kate overhears him saying he only marries out of duty, not love, she becomes his enemy.
Fans are aware that Edwina and Kate have one rule, Edwina's marriage needs to be about love. As the Bridgerton Season 2 progresses, Kate and Anthony clash and begin a palpable rivalry. He becomes somewhat successful at courting Edwina but can not keep his mind off Kate.
Anthony finds his viscountess at the end of 'Bridgerton' Season 2
Despite loathing Anthony and being enemies, Kate is well aware her growing lust for him poses a problem. Even more so when Edwina starts to fall for him. Everyone, even Lady Danbury, tells Kate to put her anger aside and do what is best for her sister. Things go off the rails when Anthony invites the Sharmas to the country estate.
Out of duty, by the end of the grand event, Anthony proposes marriage to Edwina. Thus begins the most anticipated wedding of the season, hosted by the Queen herself. Things go awry when Anthony, the Bridgertons, and Edwina learn Kate wants her sister to marry for the inheritance her grandparents offer.
Kate appeals to Anthony to continue the wedding in a flurry of tears and anger. But on the day, Edwina realizes the feelings between Anthony and Kate at the altar and leaves. Edwina calls off the wedding for her sake, but her family becomes the talk of the town. After Kate suffers a head injury, they return to society.
Kate and Anthony decide not to care about people's opinions and dance at the Queen's ball. The queen's approval diminishes the ton gossip. As everyone moves outside, Anthony declares his love to Kate, and she does the same. In a fast foward, Kate and Anthony are in bed together, and she is officially his viscountess.
Kate Sharma and Anthony Bridgerton get their happily ever after
That is right; the infamous Bridgerton playboy has found true love. While fans sadly did not get to see a grand proposal, his declaration of love under fireworks was more than enough. Fans never hear Anthony call Kate his bride or wife.
Instead, at the Bridgerton country estate, they manage to leave their sexual haze and join the other for a game. Eloise makes a joke that they take forever. Daphne is the one to call them newlyweds. When Newton, the corgi, steals the game ball, Anthony tells Kate he is hers. But Kate says Newton is also his through marriage. The eldest Bridgerton has found his bride, so who is next?
Bridgerton Season 2 is available to stream on Netflix.