'Bridgerton' Season 2: Does Edwina Get Married in the Books?
'Bridgerton' fans know how season 2 ends for Edwina Sharma, but does she end up married in Julia Quinn's book?
Bridgerton Season 2 focuses on Anthony Bridgerton's quest to find a suitable wife and viscountess. Fans of the series probably know that Bridgerton is based on the books by Julia Quinn. The series changed some things from the books, including giving Anthony's would-be bride Edwina a much larger part. Fans who have binged the Netflix series know what happens to Edwina in the show, but does she end up married in the books?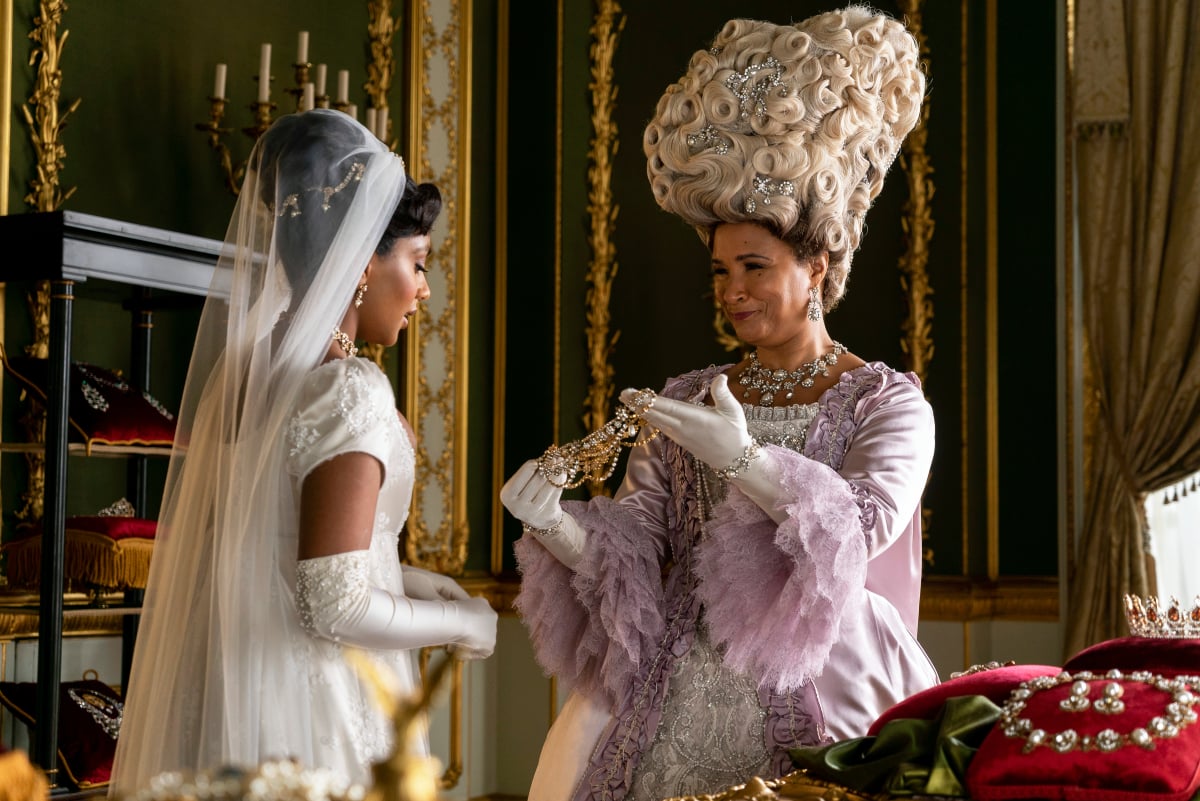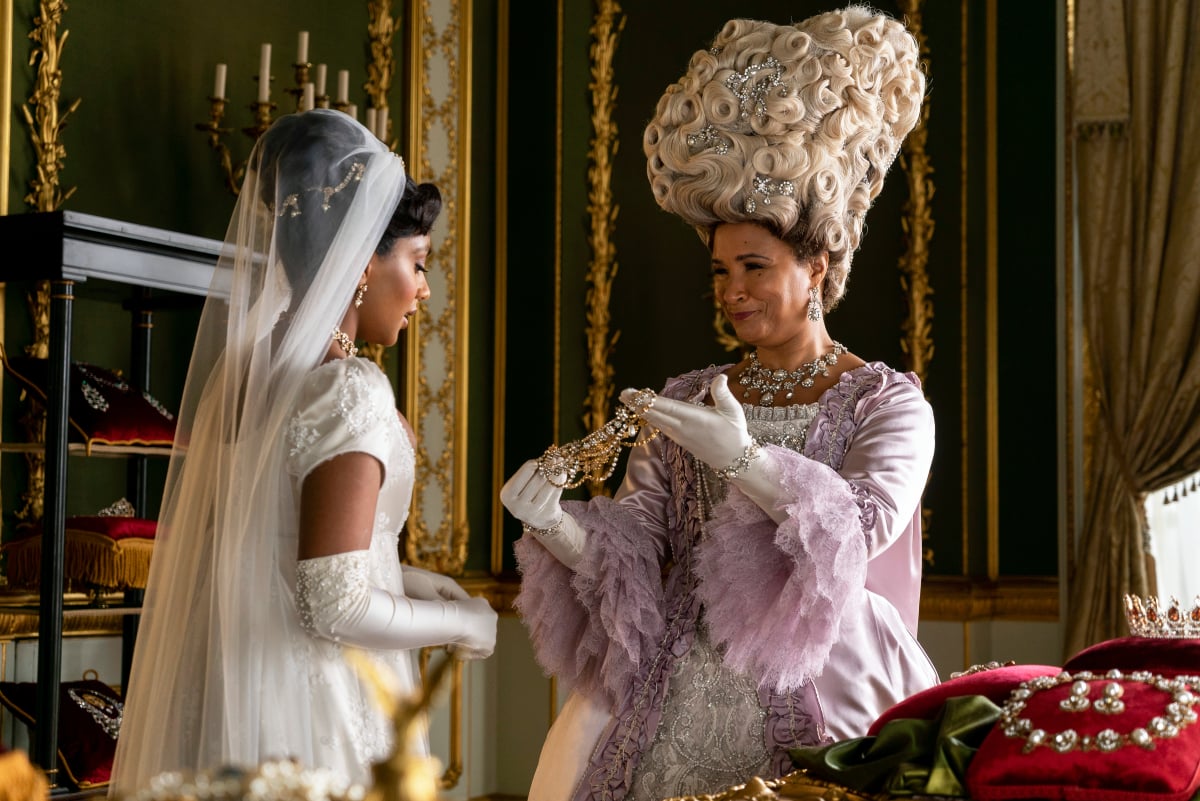 Edwina does not get married in 'Bridgerton' Season 2
In Bridgerton Season 2 Edwina arrives in London to find a suitable husband. She has been preparing her whole life to be the perfect wife, and eventually, Queen Charlotte names her the diamond of the season. Anthony Bridgerton quickly decides that Edwina will make the perfect viscountess. He proposes to Edwina, despite the fact that he isn't in love with her. Edwina on the other hand happily accepts and appears to have very real feelings for Anthony.
All that changes on Edwina's wedding day. When Kate drops one of her bangles during the ceremony and Anthony rushes to pick it up, she realizes that there are feelings between the two. Edwina runs away from the altar. In the end, she decides not to go through with marrying Anthony. However, Edwina impresses the Queen by calming down an ill King George. In one scene, while Anthony and Kate dance, Queen Charlotte says to Edwina, "Have I yet told you about my nephew? He is a prince and he is available."
Does Edwina Sharma get married in the 'Bridgerton' books?
Bridgerton Season 2 doesn't show Edwina marrying the prince, or anyone for that matter. However, Kate does say at one point that Lady Danbury has agreed to sponsor Edwina for another season. Many fans are probably wondering if Edwina ends up married in the books.
Julia Quinn's novel The Viscount Who Loved Me tells Anthony and Kate's love story. Edwina has a much smaller part, but the book reveals that she does get married in the end. According to Express, the epilogue jumps forward to 1823, nine years after the events of the rest of the story.
The epilogue contains Lady Whistledown's writings, which refer to Lady Bridgerton's (Kate) sister as Mrs. Bagwell. In the book, Edwina marries a man who is not seen in Bridgerton Season 2. According to Express, Mr. Bagwell is "a scholar, specializing in archaeology and is only a 'second son', meaning he is not in line to inherit the bulk of his father's estate."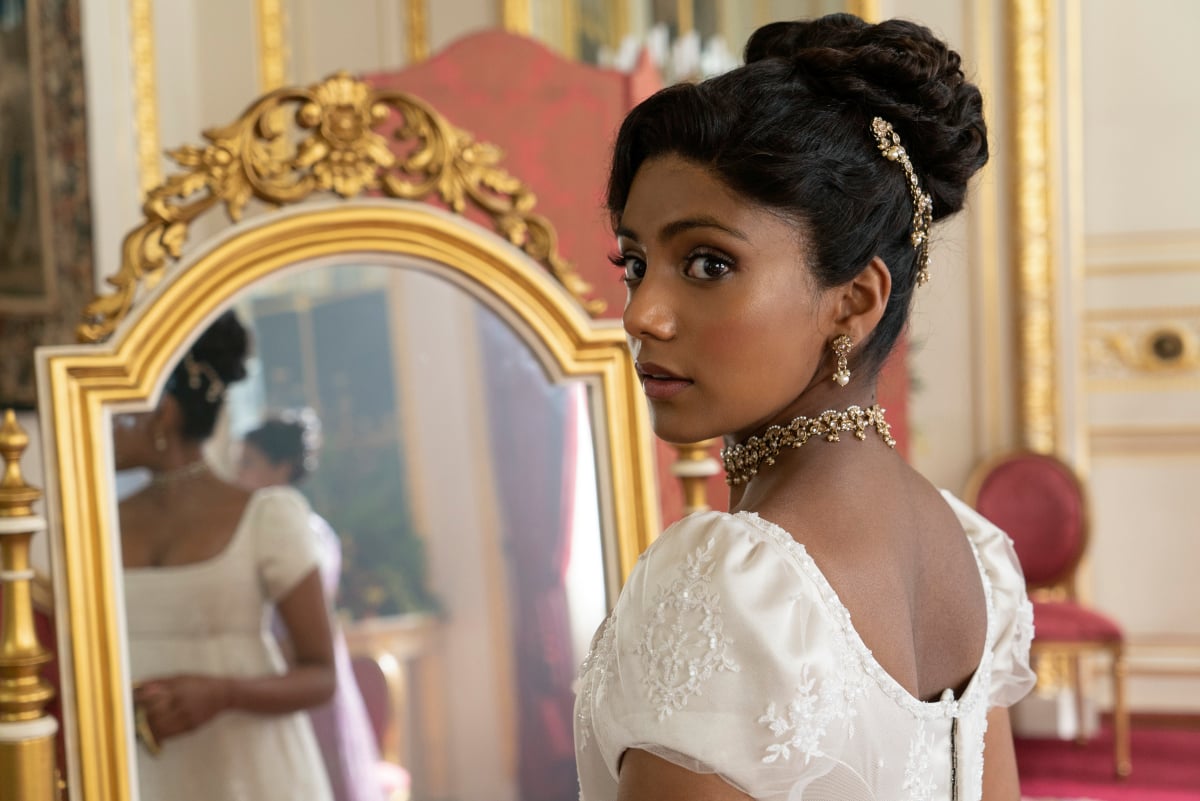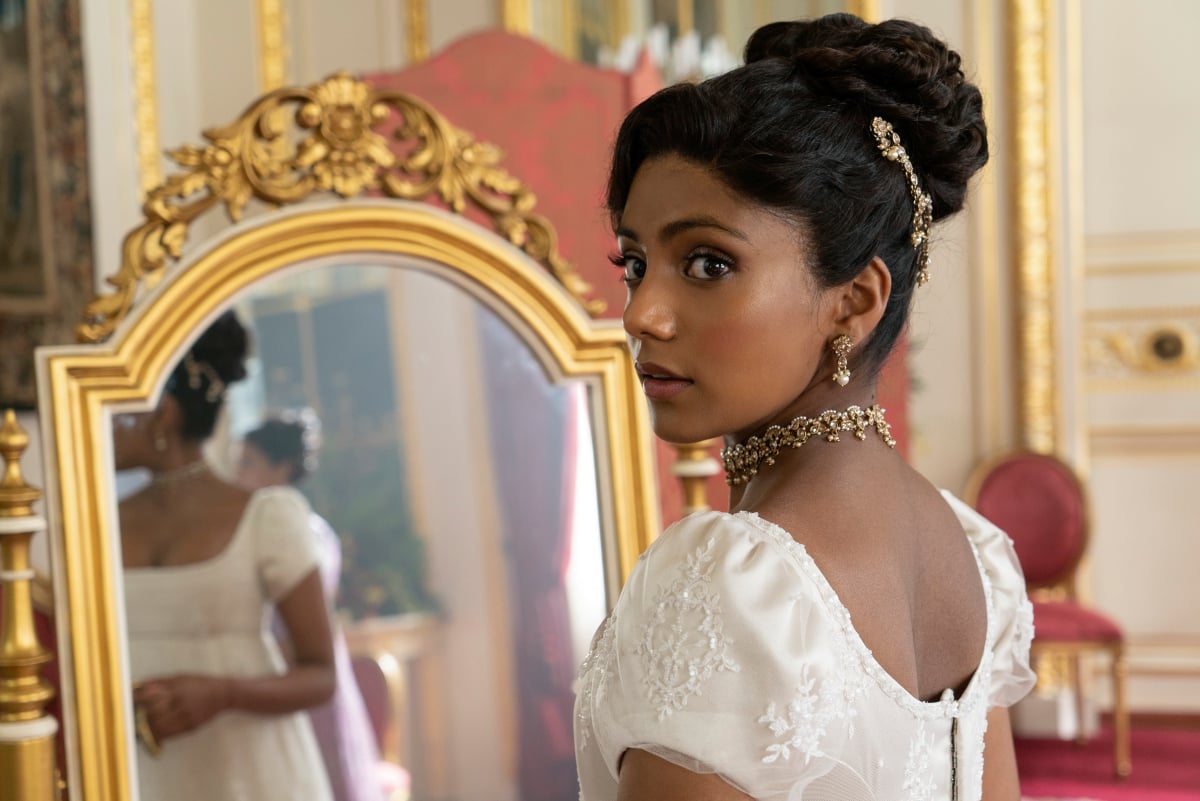 Who does Anthony Bridgerton marry?
Anthony ends up marrying for love after all in Bridgerton Season 2. He and Kate finally confess their feelings for each other in episode 8. Although the series doesn't show their actual wedding, the season jumps forward to Anthony and Kate in bed together. The pair come downstairs to join Anthony's family in a game of Pall Mall and Daphne refers to them as newlyweds.