'Bridgerton' Season 2: Eloise May Never Marry Theo Sharpe
Eloise Bridgerton and Theo Sharpe became close in 'Bridgerton' Season 2. However, Julia Quinn's books have her ending up with a very different person.
Bridgerton Season 2 introduced a potential love interest for Eloise Bridgerton. Although Eloise has always been strongly opposed to marriage and romance in general, she finds herself spending more and more time with a man named Theo Sharpe. Theo and Eloise have a falling out at the end of Bridgerton Season 2. Although some fans are rooting for the couple, they might not end up together in the end.
[Warning: This article contains spoilers for Bridgerton Season 2]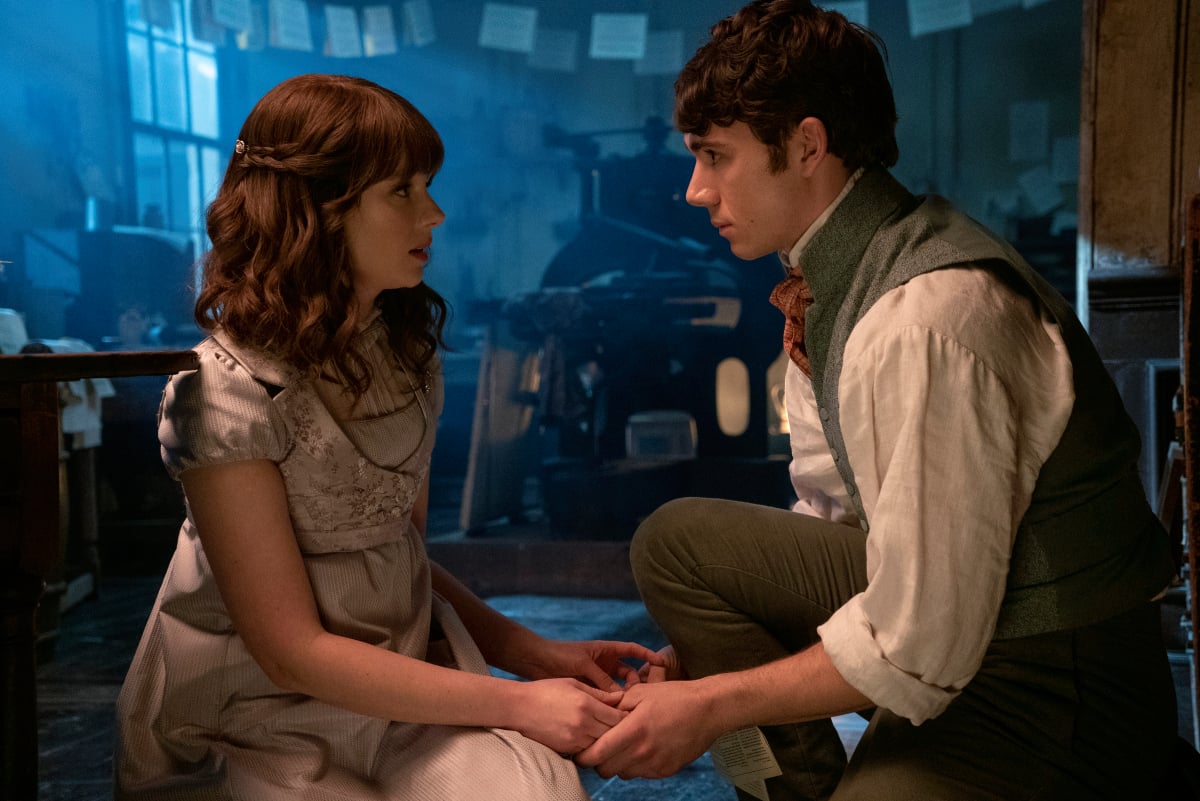 Who is Theo Sharpe in 'Bridgerton' Season 2?
In Bridgerton Season 2, Eloise is still determined to discover the identity of Lady Whistledown. She meets Theo Sharpe at his print shop while hunting down information on Whistledown. Although Theo teases Eloise, thinking she is seeking out gossip, he ends up inviting her to a women's rights rally.
Theo and Eloise begin to spend more and more time together, trying to discover the identity of Lady Whistledown. Eloise appears perplexed by whatever she is feeling for Theo. She confesses to Theo that she thinks about him when she reads something "new or interesting or provoking."
Lady Whistledown reveals that Eloise has been secretly spending time with Theo causing a great scandal. When Theo and Eloise nearly kiss, she tells Theo that they cannot continue to meet anymore.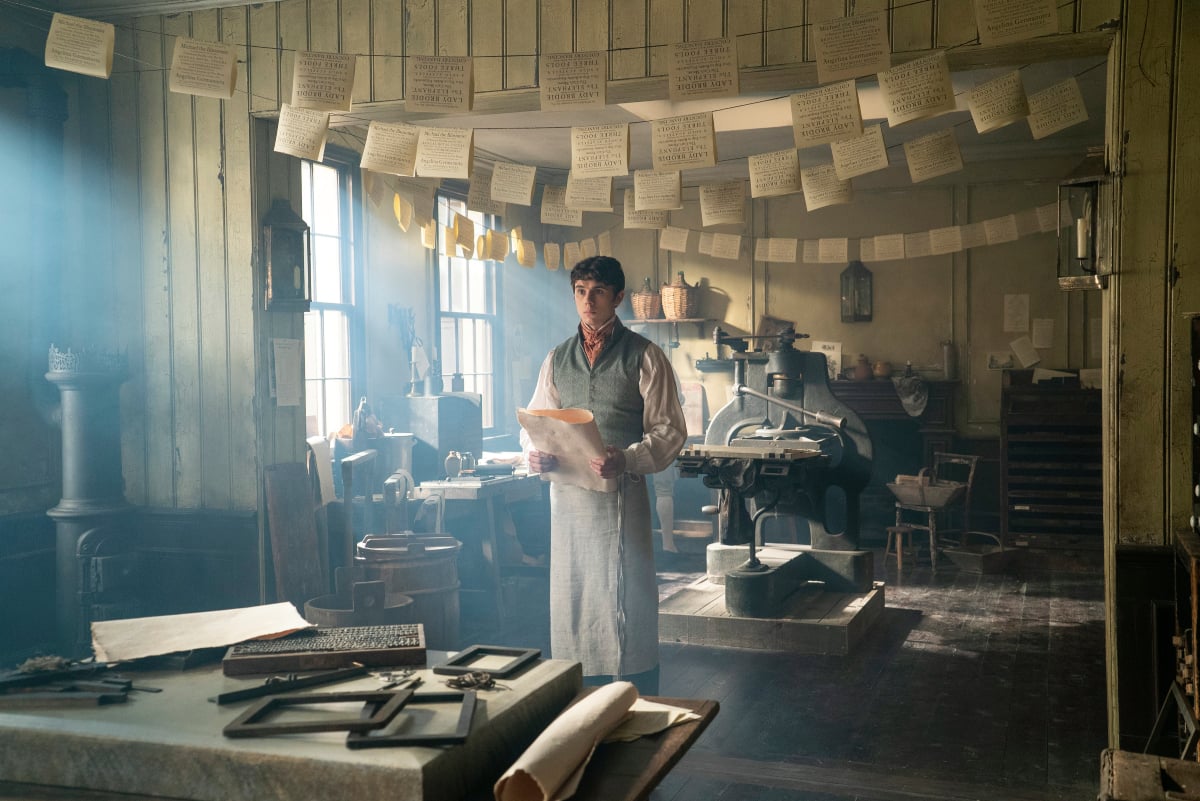 Theo accuses Eloise of spending time with people from the lower classes in order to make herself feel better about her mush cushier upbringing. The pair break things off, but will Theo be back in future seasons?
Who does Eloise Bridgerton marry in the books?
Bridgerton fans know that the Netflix series is based on books written by Julia Quinn. Each book focuses on a different love story for each Bridgerton child. To Sir Philip, With Love tells Eloise's story, but the series seems to have already diverted from that.
In Bridgerton Season 1, Marina Thompson becomes pregnant with George Crane's child. When George dies in battle, Phillip agrees to marry and take care of her. Marina has a much smaller part in the Bridgerton books. She falls ill and dies of a fever, leaving Sir Phillip a widower, Distracify says.
Phillip and Eloise take up a correspondence, becoming pen pals. Before they even meet in person, Phillip asks Eloise to be his wife. She agrees, though when the two finally meet, Eloise is surprised by their differences. If Netflix's Bridgerton follows the books, then Eloise won't end up marrying Theo at all.
Netflix may stray from Eloise's storyline in the books
Still, the Netflix series has changed quite a few things from the books already. It's possible that Bridgerton will scrap Sir Phillip and Eloise's romance story altogether in future seasons. If that's the case, then Eloise may reconcile with and eventually marry Theo after all.
However, Distractify points out that Colin and Sir Phillip bonded in Bridgerton Season 2. Perhaps this will be the catalyst for Eloise to begin a correspondence with Phillip in the future.
All episodes of Bridgerton are currently streaming on Netflix.