'Bridgerton' Season 2: How Old Are Kate and Edwina Sharma?
Anthony courts Edwina Sharma in 'Bridgerton' Season 2, but first he must get past her older sister Kate. Here's how old the Sharma sisters are supposed to be.
Bridgerton Season 2 takes place in London during the Regency Era, and things were clearly very different back then. Women were pressured to find a suitable husband and marry at a young age, whereas men were given more time to explore other pursuits. When Anthony Bridgerton finally decides to marry, he sets his sights on Edwina Sharma, but her older sister Kate gets in the way. Here's how old the Sharma sisters are supposed to be.
[Warning: This article contains spoilers for Bridgerton Season 2]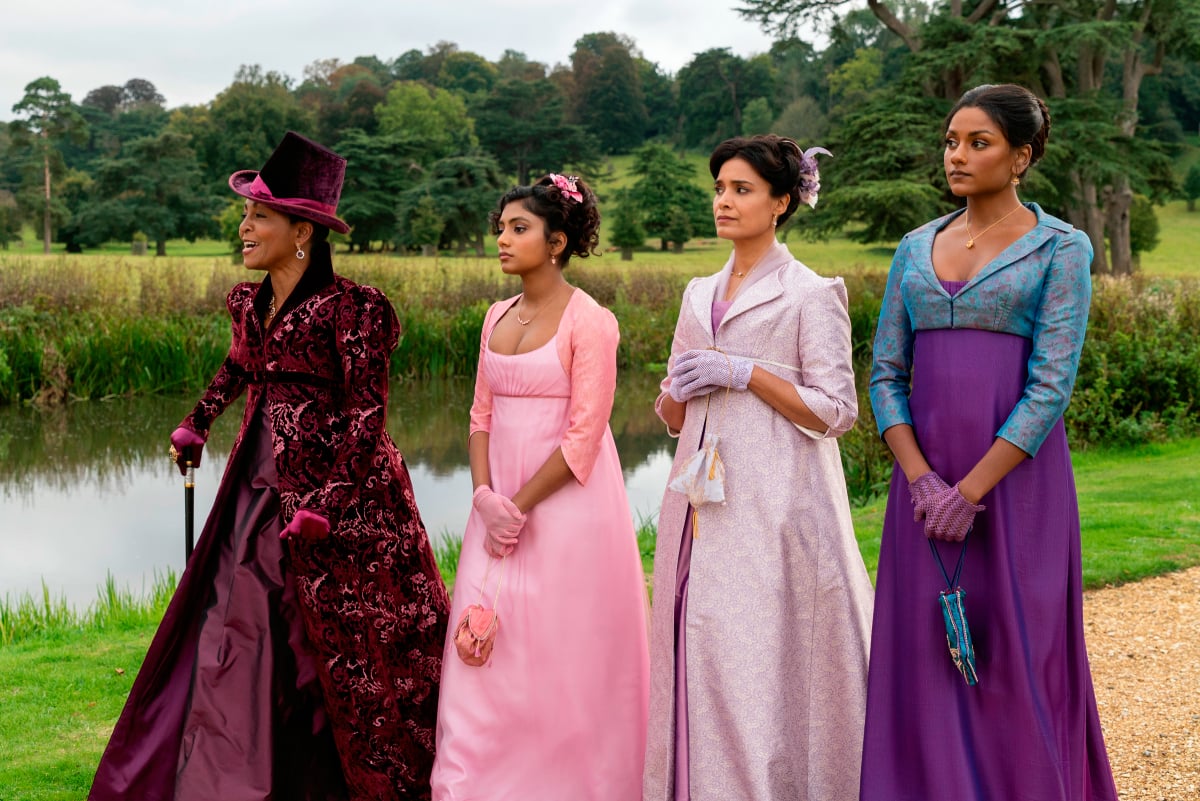 Anthony courts Edwina in 'Bridgerton' Season 2 — How far apart in age are they?
When Anthony decides to find a wife in Bridgerton Season 2, he is 31 years old, according to The Tab. Jonathan Bailey, the actor who portrays him is not much older at 33 years old. Lady Whistledown refers to Anthony as a capital R rake. Merriam-Webster defines a rake as a "dissolute person." In other words, a person who has been living an unrestrained life that many would frown upon.
In contrast, Edwina has been preparing to be the perfect wife and mother for her whole life. Anthony is charmed by her good sense, as well as her vast array of skills. However, Edwina is quite a bit younger than the Viscount. The Tab speculates that Edwina is around 21 years old when she first enters society. This would make her the same age as Daphne Bridgerton in Bridgerton Season 1.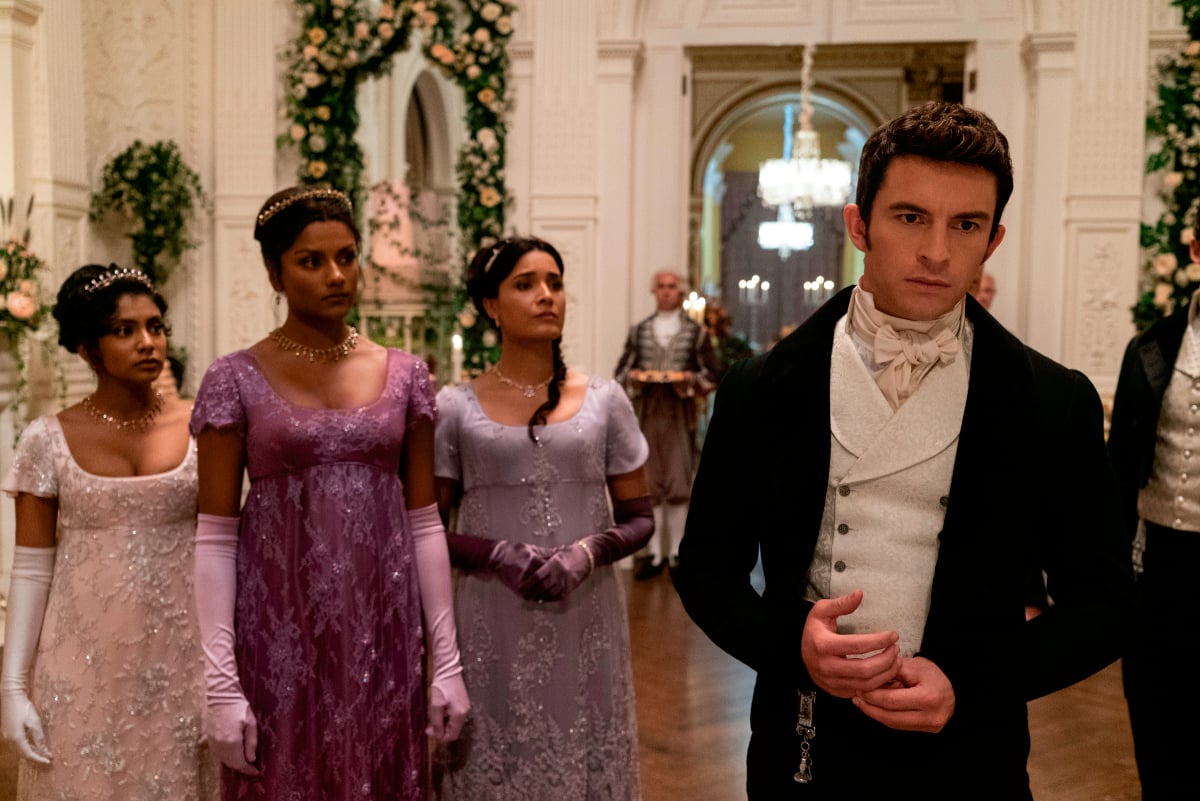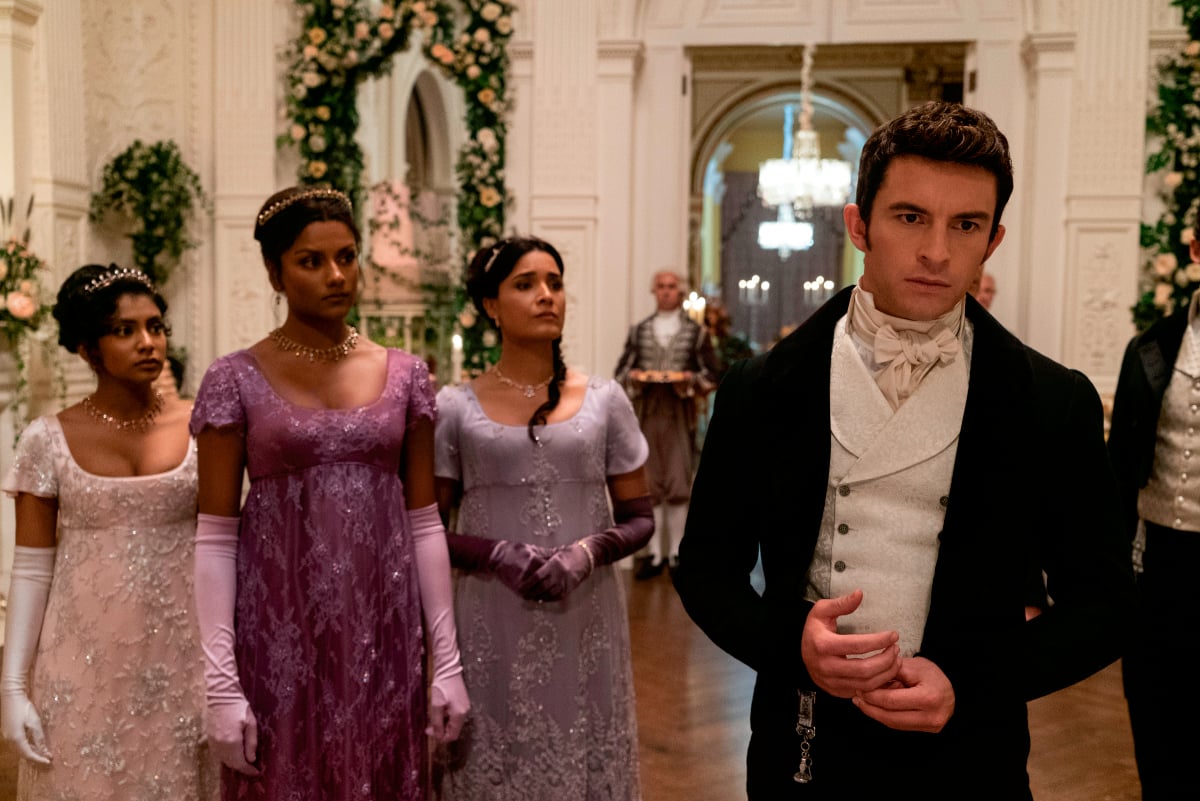 How old is Kate Sharma in 'Bridgerton' Season 2?
It's mentioned in Bridgerton Season 2 that Edwina's older sister Kate is six and twenty (or 26) years old. Kate and Anthony's romance becomes the center of season 2, despite the fact that he originally set out to court Edwina. Kate's age and life experiences add a different dynamic to the new season.
Daphne Bridgerton was only 21 years old in the first season of Bridgerton. She was extremely naive about sex and intimacy, even up to the point of her marriage. In contrast, Simone Ashley believes her character Kate is a little wiser to the ways of the world.
"There's always been a familiarity deep down with what Kate wants," the actor told Entertainment Weekly. Ashley is also known for her role as Olivia Hanan in Netflix's Sex Education. "That's what I love about shows like Bridgerton and Sex Education: They might be touching on slightly taboo topics, but these characters know what they want." Ashley herself is the same age as Kate at 26 years old.
How are Edwina and Kate Sharma related?
Bridgerton Season 2 reveals that Kate and Edwina Sharma are actually half-sisters. Kate's father had Kate with an unnamed woman before meeting Lady Mary Sharma. The pair got married and Mary gave birth to Edwina, which is why Mary's parents will only give inheritance money to Edwina.
Kate explains that this is a part of the reason she worked so hard to prepare Edwina to marry. Kate wants her sister to be happy, and if she marries an English gentleman she will be well taken care of for the rest of her life.