'Bridgerton' Season 2: Release Time, Episode Titles, Synopsis, and More
Netflix's 'Bridgerton' Season 2 will shift focus and pay attention to Anthony finding unexpected love when new female suitors arrive. Fans can build assumptions of what could happen thanks to officially released episode titles.
Love or maybe a complex version of it is on the horizon for Lord Anthony Bridgerton (Jonathan Bailey) in this upcoming Bridgerton Season 2. With the first season of the Netflix series being a smash-hit, the second installment is being held in high anticipation. This time around, the story shifts to the eldest Bridgerton male and his pursuit to uphold family duty and marry. Here is everyhting fans need to know about Bridgerton Season 2 from release time and even episode titles.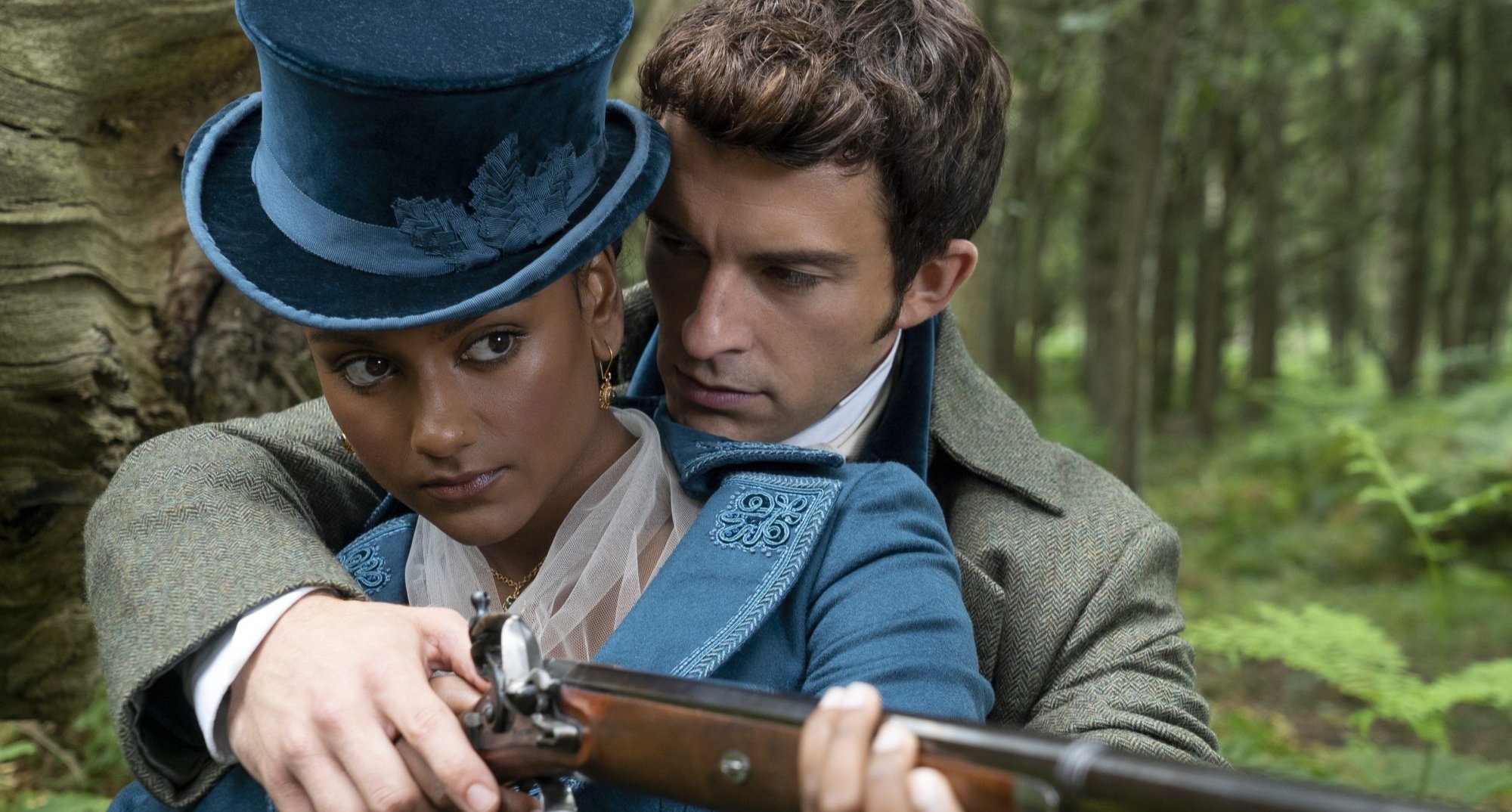 'Bridgerton' Season 2 promises a new tantalizing love affair for the Bridgertons
Unlike the first season, Bridgerton Season 2 will break away from the story of Daphne and Simon. This is largely due to actor Regé-Jean Page not returning for the season. Instead, the series will continue to adapt Julia Quinn's best-selling series of novels and shift focus to Anthony Bridgerton.
It is time for the playboy to uphold his family duty and marry. According to Netflix's press release, "Anthony's search for a debutante who meets his impossible standards seems ill-fated until Kate and her younger sister Edwina Sharma arrive from India." Anthony becomes determined to court and wed the beautiful Edwina (Charithra Chandran). His determination meets trouble.
Her elder sister Kate (Simone Ashley) fiercely protects her sister, much like Anthony was with Daphne. Kate only wants the best. In a twist, she learns of Anthony's true ambitions behind the marriage and vows not to let it happen. But Anthony is dead set on his goal.
Their constant squabbles and arguments spark something inside both of them they never expected. What happens when family duty gets in the way of what the heart truly desires? Fans are in for a whirlwind story in Bridgerton Season 2 as the Featheringtons welcome a new heir, and Penelope must keep up her secret identity. Not to mention the promise of scandalous sex scenes.
The episode title list for 'Bridgerton' Season 2 may cause a few chuckles
What fans can expect from Bridgerton Season 2 in terms of the storyline is out in the open, but now fans can get a bit more inside details with the episode titles. Just like the first season, the new installment will also comprise eight episodes.
The events of what happens in each episode are kept secret, but fans can make their own speculations based on their titles. Bridgerton Season 2, Episode 1 is titled "Capital R Rake." Fans can assume it has to do with Anthony as the trailer shows Kate calling him the same colorful Rake nickname.
The following episodes are titled "Off to the Races," "A Bee in Your Bonnet," "Victory," "An Unthinkable Fate," "The Choice," and "Harmony." The final episode is titled "The Viscount Who Loved Me." There is a lot for fans to explore from the title. Is it referring to Kate or Edwina? Fans will have to watch and find out.
When will 'Bridgerton' Season 2 premiere on Netlfix?
There is not much time left until the premiere of the newest complex Bridgerton love story that will enthrall fans. Bridgerton Season 2 will premiere on March 25, 2022, on Netflix. The series will be available to stream at 12:00 am PT / 3:00 am ET.
After likely binge-watching the entire eight episodes in one sitting, fans may feel a bit empty that it is over. Fear not, Netflix has greenlighted Bridgerton Season 3 and 4. Fans can look foward to more of the novels being adapted for the small-screen and where the ton will take the leading characters.
Watch the first season of Bridgerton is available to stream on Netflix.