'Bridgerton' Season 2: Ruby Stokes Departed Halfway Through the Season
'Bridgerton' fans may have noticed that Francesca actor Ruby Stokes was absent for the second half of season 2.
By now, fans of Bridgerton are well aware that Rege-Jean Page did not return for season 2. However, he's not the only actor whose absence was noticed. Ruby Stokes plays Francesca, the sixth Bridgerton child. Although she appears in the first few episodes of Bridgerton Season 2, she is noticeably absent after that. Here's why.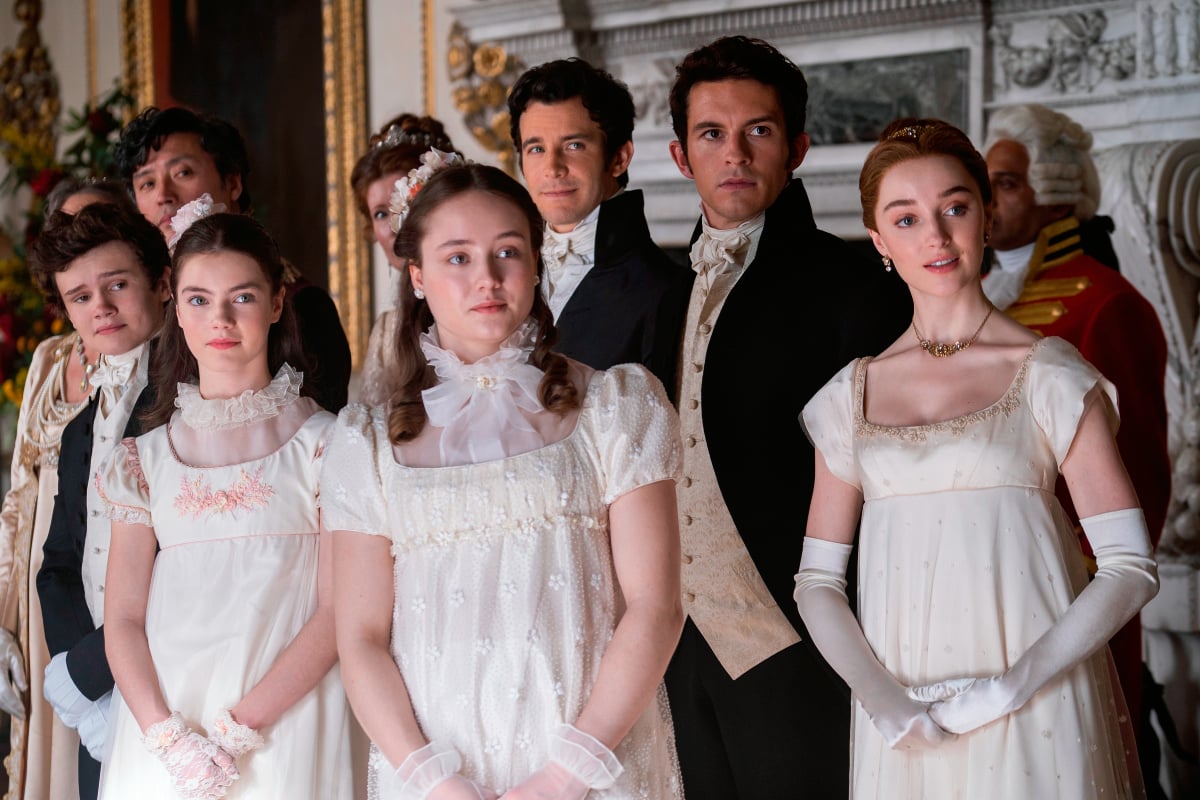 Francesca didn't appear much in 'Bridgerton' Season 1
The first season of Bridgerton focused on Daphne's relationship with the Duke of Hasting's Simon Basset. The youngest Bridgerton siblings made appearances, but Francesca, Gregory, and Hyacinth didn't have very big roles in season 1.
Ruby Stokes only appears as Francesca in the first and last episodes of season 1, but there is an explanation for her absence. In the season 1 finale, Lady Violet receives a letter from Aunt Winnie saying that Francesa will be home soon. The sixth Bridgerton child spent the summer with her aunt in Bath, likely for educational purposes, ScreenRant suggests.
Ruby Stokes departed halfway through 'Bridgerton' Season 2
Ruby Stokes' absence from Bridgerton Season 2 wasn't explained on screen. Francesca appears in the first three episodes of season 2. She attends Eloise's presentation to the Queen and gushes over Daphne's baby. However, after that, she is mysteriously absent. Notably, she is not in attendance when the Bridgertons host a ball in episode 7, although Gregory and Hyacinth do join in on the dancing.
Bridgerton EP and showrunner Chris Van Dusen explained to TVLine that Ruby Stokes had to leave after episode 3 due to a prior commitment with the upcoming Netflix series Lockwood & Co. "I love Francesca, but we lost her midway through Season 2," Van Dusen tells TVLine. "After exhausting all other options, she, unfortunately, had to come out due to reasons beyond our control. Perhaps Season 3 will be the charm."
Stokes will portray a young psychic named Lucy Carlyle in the supernatural thriller Lockwood & Co. The show is based on a series of novels by Jonathan Stroud. In the book, Lucy joins a small agency run by Anthony Lockwood and is responsible for investigating hauntings in London. It seems likely that the Netflix series will include a similar storyline.
Francesca may get her own season of the Netflix series
Each season of Bridgerton focuses on a different Bridgerton child's love story. Francesca's story is told in Julia Quinn's sixth novel titled When He Was Wicked. If Bridgerton continues for six seasons, then Ruby Stokes will hopefully get her moment in the spotlight.
In the book, a man named Michael falls in love with Francesca, but she is set to marry his cousin John, who is an earl. Michael befriends Francesca, but after John's sudden death he runs away to India to grieve. Four years later, Michael returns and finds that his feelings for Francesca have not faded.
All episodes of Bridgerton are currently streaming on Netflix.