'Bridgerton' Season 2: Shonda Rhimes Says Leading Characters Are 'Trapped' by Social Bounds
Since the first season of 'Bridgerton', the main characters are expected to marry and be respectable in society. Shonda Rhimes explains characters like Eloise and Penelope do not fit into the world they are expected to uphold.
Once again, Netflix's Bridgerton Season 2 focuses on the prospect of marriage in the ton. This season, the spotlight is put on Anthony Bridgerton, the eldest son and viscount, as he looks for a bride. As the series is set in the backdrop of Regency-era London, certain societal norms must be upheld. Bridgerton Season 2 Executive producer Shonda Rhimes explains leading characters like Penelope, Eloise, and even Anthony are subject to duty versus what they truly desire.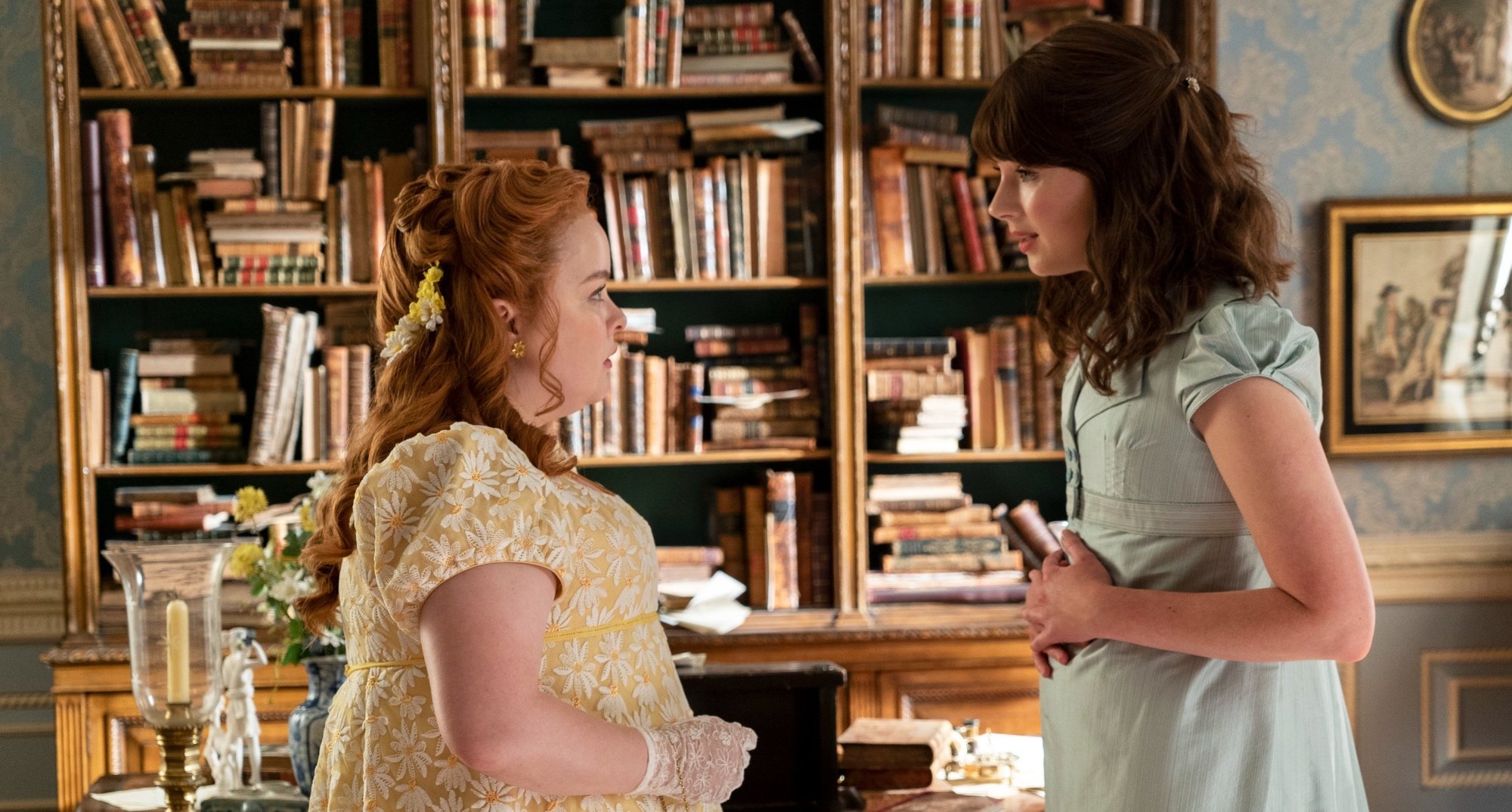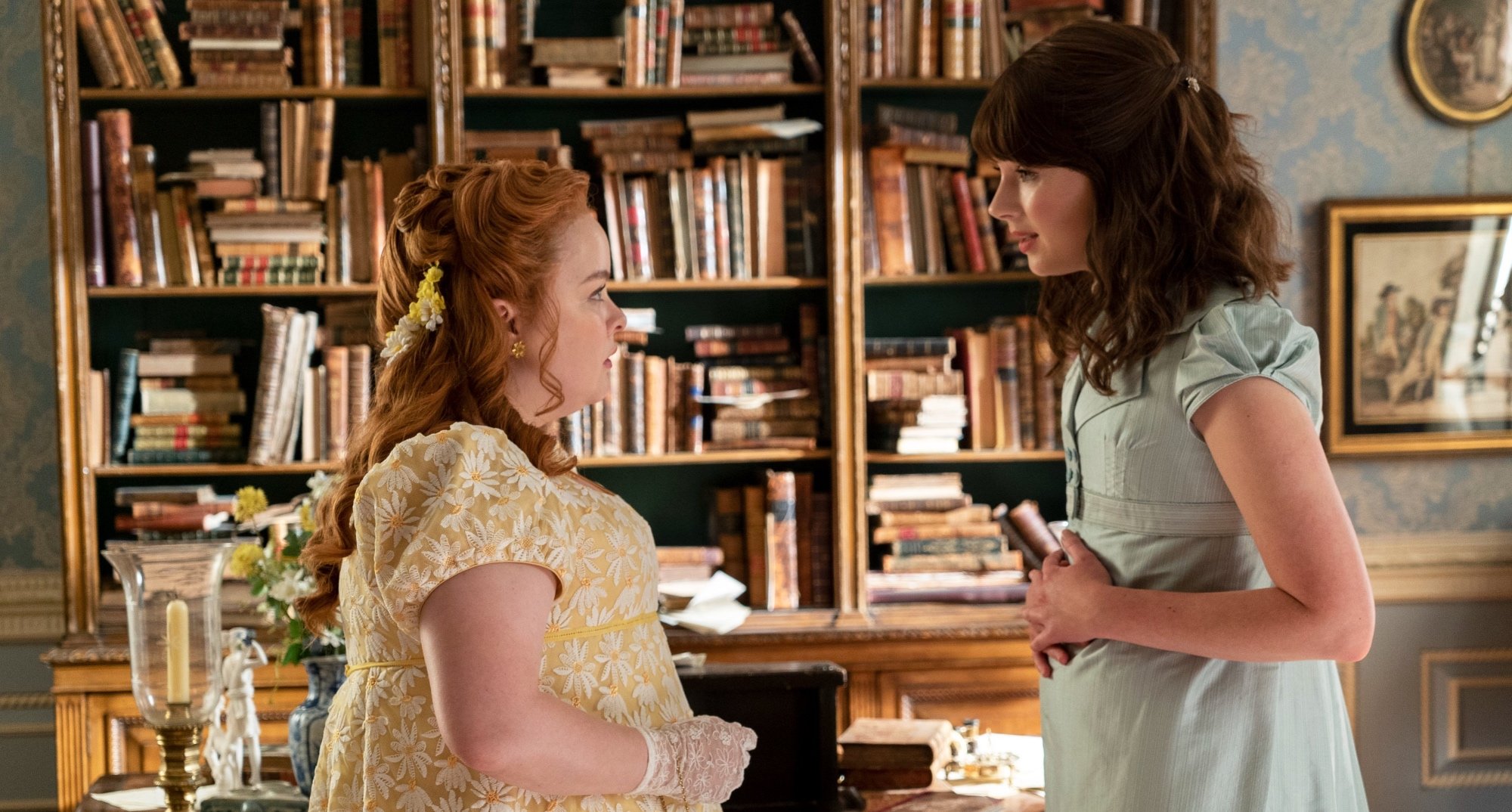 'Bridgerton' main characters uphold what society must think of them
The first season set the stage for what it meant to be a part of the higher social class. With Daphne Bridgerton, she had to present herself ready for marriage the minute she came of age. She had to be proper, elegant, and uphold all the virtuous aspects of being a young lady. The idea of social standards even applied to the grand Duke Simon Basset.
Social expectations take hold of the series's leading characters. Having no male suitors leads to ridicule, as seen with Penelope Featherington. Even a family's reputation is easily tarnished by the words printed by Lady Whistledown's tabloid.
Bridgerton even used social expectations with Eloise. Since the beginning of the show, she was rebellious and questioned the status quo of marriage, a women's obligations, and lack of independence away from a man. Even Anthony had to take up his duty as head of the household. He had to reassure his family standing and that Daphne married well.
Shonda Rhimes explains 'Bridgerton' Season 2 further explores how the characters face societal rules
In Netflix's press interview with Rhimes about Bridgerton Season 2, she explained how the characters deal with what they want out of life, their duty, and society's expectations. Anthony plans to find a bride out of duty for the season, not love. Meanwhile, Kate Sharma (Simone Ashley) looks for means to have her sister find a suitable husband.
"For Kate and Anthony, they're trapped in these worlds in which they know who they're supposed to be, and what they're supposed to do, but they're trying to do it without falling for any of the conventions they've been told to fall for," said Rhimes. In terms of Anthony, his mother valued love in marriage above all else. Kate must let go of her desire to marry for the greater good.
Rhimes explains the "trapped" characters they will see in Bridgerton Season 2, including Eloise and Penelope. "I think about Penelope, I think about Eloise, and I think about how they're trapped in this world in which the expectations of who they get to be are very small — and you're watching them struggle against those bounds," said Rhimes.
Penelope has no suitors for marriage, and fans learn she is the mastermind behind Lady Whistledown in season one. Meanwhile, Eloise looks for ways to break free of being someone's possession and having no free will. "They're trying to build worlds for themselves, and build lives for themselves, that don't necessarily fit within the bounds of society," explained Rhimes.
'Bridgerton' Season 2 will ramp up the drama
The theme of marriage will continue in Bridgerton Season 2. Chris Van Dusen and Rhimes continue to adapt Julia Quinn's Bridgerton novels and this season will focus more on Anthony. In the first season, fans saw him as a steadfast male with a lover and cared more for his sister's proper marriage than love.
This time in Bridgerton Season 2, it is Anthony's turn to wed. He does so for family duty and nothing else. He finds a prospect in Edwina Sharma (Charithra Chandran). To get to her, he must appease her older sister Kate. Kate is aware of his tricks and pushes him away. Their arguments and fiery tension build to something more dangerous as the story progresses.