'Bridgerton' Season 2: Shonda Rhimes Says Series Isn't About Romance but 'Complex' Women
The first season of Netflix's Bridgerton captured fans' attention thanks to the steaming romance story between Daphne Bridgerton and Simon Basset, the Duke of Hastings. Many fans saw the different themes in the series from social standards, marriage, family duty, and romance. With Bridgerton Season 2 approaching, executive producer Shonda Rhimes says the season is not entirely about romance.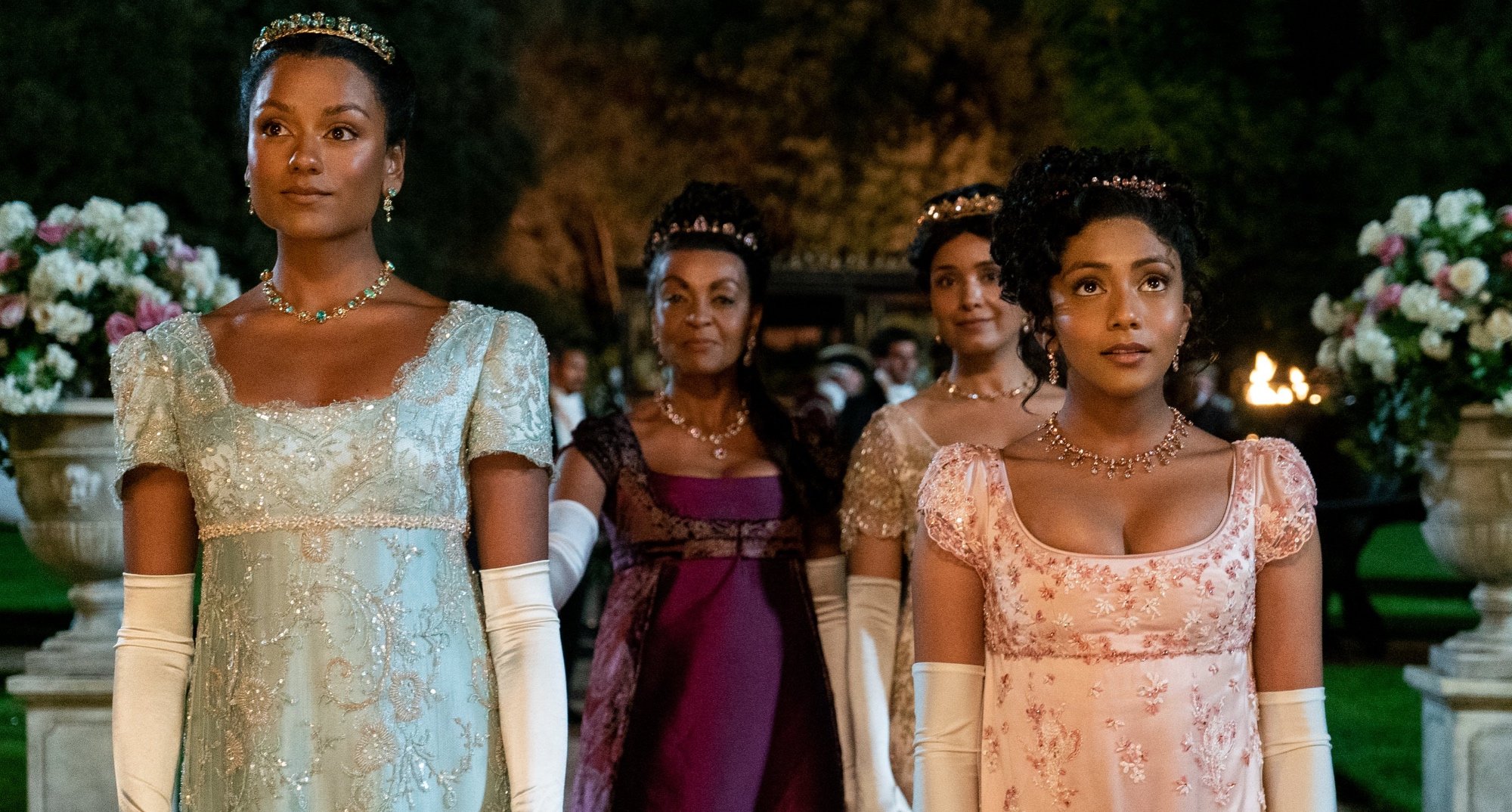 Leading female characters have a voice in 'Bridgerton' and 'Bridgerton' Season 2
In the ton, a family's social standing is everything. Every season the debutants are introduced, ready for marriage. While finding a husband is expected, the female characters do not go quietly. Daphne was the "diamond" of the season who willingly wanted to marry.
Daphne refused to be set up with a husband out of duty and rules instead of true love. Fans saw how she spoke her mind against Anthony Bridgerton about Lord Berbrooke. Even when concocting her plan with Simon, she was the one who controlled the reigns. They inadvertently fall in love. In their marriage, fans saw that Daphne refused to bow down to a man, even if it was her husband.
In Bridgerton Season 2, Anthony looks to marry and sets his sights on Edwina Sharma. Her older sister Kate is the real trouble. Already past the age to wed, she looks to set up a good life for her sister. Her rivalry with Anthony leads to a steaming and longing desire between them. For Kate, love and marriage no longer have a place in her life. She only looks to protect her sister.
Shonda Rhimes says 'Bridgerton' was always focused on complex female characters
RELATED: 'Bridgerton': Nicola Coughlan Says Penelope's Love Story Will Be 'a Massive Challenge for Me'
The trailers for Bridgerton Season 2 heavily focus on the palpable dynamics between Anthony and Kate as he courts Edwina. But the storyline also focuses on the tight bond between Kate and Edwina as sisters and the other female characters. In the Netlfix press interview, Rhimes explains fans see the series heavily focused on romance, but it is not.
"People want to believe that the show is a romance show. But to me, this is a show — and it always has been — about a lot of very interesting and complex women," said Rhimes. The driving force of Bridgerton Season 2 will be how women uphold themselves in society, amongst themselves, and among other women.
"From Queen Charlotte to Lady Violet Bridgerton, all the way on down, every woman you meet is really a complex, three-dimensional woman struggling against the bounds of what society has determined that she should
be," said Rhimes.
Bridgerton Season 2 promises a love triangle between the Sharma sisters and Anthony. Rhime explains Bridgerton Season 2 explores the complexity of the sister relationship, their backstory, and they as individuals as other female characters find their ways as well.
Who are Kate and Edwina Sharma in 'Bridgerton' Season 2?
RELATED: 'Bridgerton': How a Deflated Tool Inflated Intense Sex Scenes
There is a new suitable bride-to-be in the ton for Bridgerton Season 2. The trailers and synopsis of the second season build anticipation to the new arrivals that will stir things up during the season. Edwina and Kate Sharma arrive in London for the season in hopes of finding a husband for Edwina.
While Kate is technically on the market, she believes she is far past the age to look for a suitor. Instead, she put all her knowledge and efforts into making sure Edwina would be the cream of the crop. The sweet and kind Edwina is happy to look for a husband. She has one rule to maintain. Her marriage must be out of love.
Thankfully, Kate feels the same and weeds out bad suitors. When Anthony Bridgerton sets his sights on Edwina, Kate is determined not to let the infuriating viscount win and become enemies.
RELATED: 'Bridgerton' Season 2 Introduces New Alter Ego for Penelope