'Bridgerton' Season 2: Who Is Simone Ashley, the New Co-Lead of the Show and Who Will She Play?
Netflix has announced huge news for Bridgerton season 2. The new actor who will lead the season alongside returning star Jonathan Baliey has been announced. Simone Ashley will step into the role.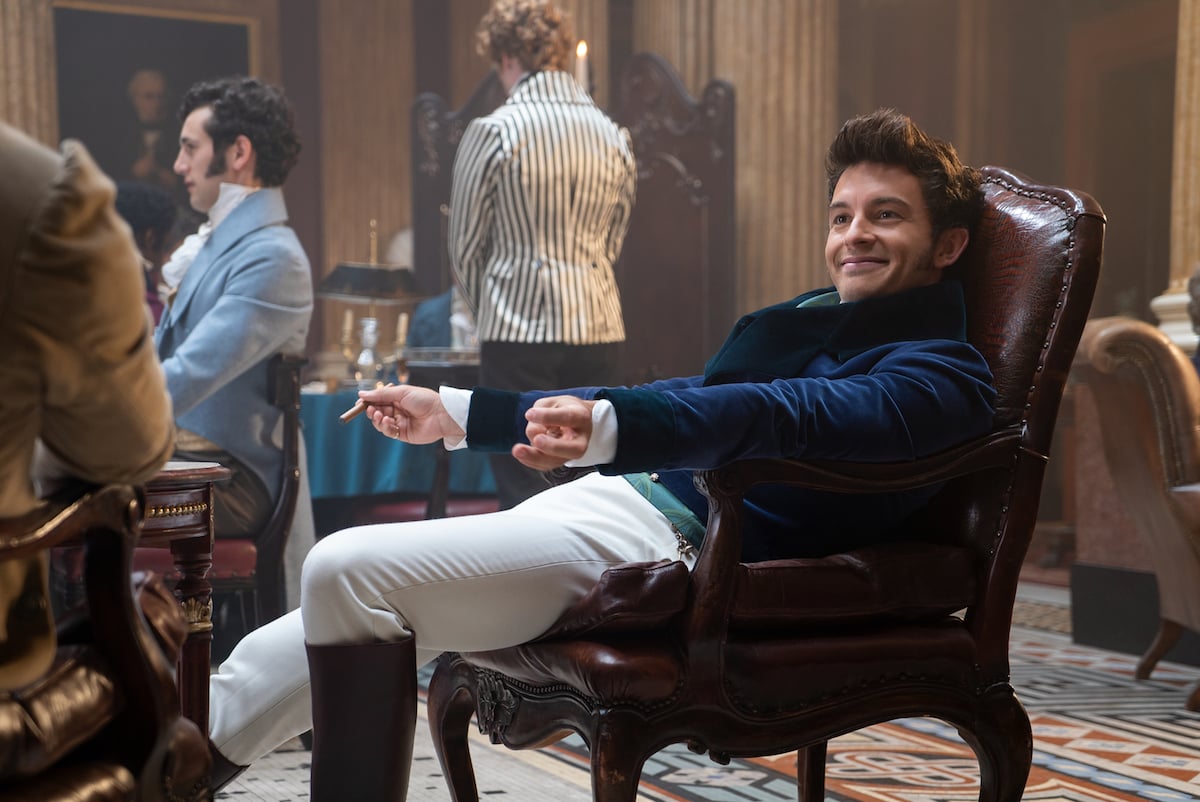 'Bridgerton' season 1 recap
Bridgerton, the first show at Netflix from Shondaland, is created by Chris Van Dusen. It is based on the novel series by Julia Quinn. Season 1 of the show followed Daphne Bridgerton (Phoebe Dynevor), the oldest daughter in the Bridgerton family as she makes her debut onto Regency London's competitive marriage market.
She and Simon Basset, the Duke of Hastings (Regé-Jean Page), come up with a scheme in order to be tied together on the market. However, the scheme becomes more than that when they actually fall in love with each other and things get increasingly more complicated. After being engaged in a battle of wits for most of the season, they were happy together at the end of the season and even had a child born after a short time jump.
RELATED: 'Bridgerton': Cast Was Warned to 'Go Easy on Bedposts' During Sex Scenes
'Bridgerton' season 2 release date and plot
Setting up the events of season 2, viewers also found out at the end of season 1 that Anthony Bridgerton (Bailey) had decided to jump on the marriage market, following his sister.
Netflix sent a note to members of the press penned by none other than Lady Whistledown herself. In the note, she teased the Anthony-fronted season.
The ton are abuzz with the latest gossip, and so it is my honor to impart to you: Bridgerton shall officially return for a second season. I do hope you have stored a bottle of ratafia for this most delightful occasion. The incomparable cast of Bridgerton will return to production in the Spring of 2021. This author has been reliably informed that Lord Anthony Bridgerton intends to dominate the social season. I will have my pen ready to report on any and all of his romantic activities. However, gentle reader, before you set the comments section alight with requests for more sordid details, know that I am disinclined to report on the particulars at this time. Patience, after all, is a virtue."
Of course, anyone familiar with Quinn's novels knows that this makes sense and lines up. Each of the novels focuses on a different Bridgerton character. Though Page and Dynevor are still expected to be in the mix still as major players, Bailey and the actor playing Jonathan's love interest will be the leads. There is no word yet on when season 2 will air, but it is expected to begin production soon.
'Sex Education' actor Simone Ashley will now star in 'Bridgerton'
According to Deadline, Sex Education and Because the Night star Simone Ashley will star in season 2 of the period drama opposite Baliey.
She will play Kate Sharma, Anthony's new romantic interest. As the outlet reports, "Newly arrived in London, Kate is a smart, headstrong young woman who suffers no fools — Anthony Bridgerton very much included."
This is a big move for the show to change the race of another character from Quinn's book series by making Kate, whose name is Kate Sheffield in the books, of Indian descent. It follows the standard set in season 1 when several major characters, including Simon, Marina, Queen Charlotte and Lady Danbury were racebent to be Black.
More characters will be announced to join season 2 alongside Ashley's Kate at a later date.