'Bridgerton' Season 2 Spoilers: Do Anthony and Edwina Get Married?
'Bridgerton' Season 2 focuses on Anthony's quest to find a wife. Does he end up marrying Edwina Sharma?
Bridgerton Season 2 shifts its focus to the oldest Bridgerton child. Anthony Bridgerton hopes to marry a suitable wife to become viscountess, but he has a caveat. He does not want love to be involved. When Edwina Sharma is named the diamond of the season, Anthony begins to court her. He soon decides she will make the perfect wife, but feelings for Edwina's older sister Kate begin to get in the way. Do Anthony and Edwina get married in the end?
[Warning: This article contains spoilers for Bridgerton Season 2]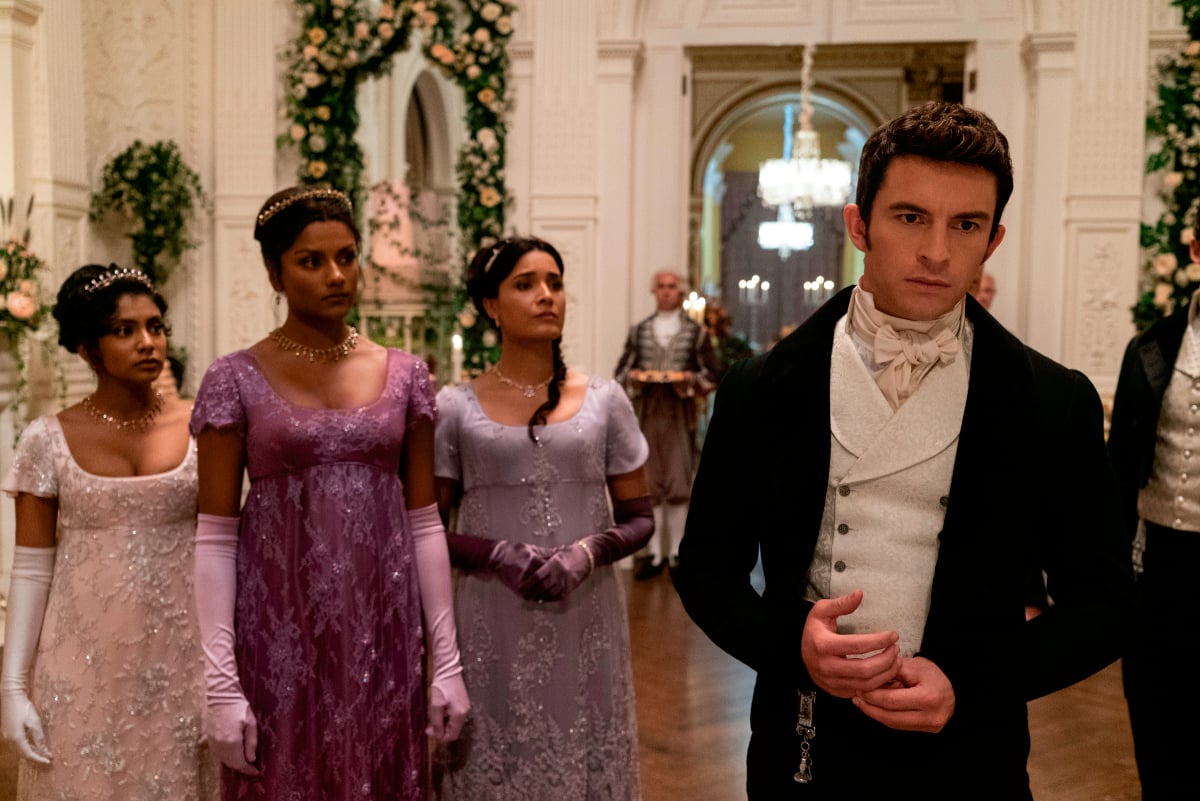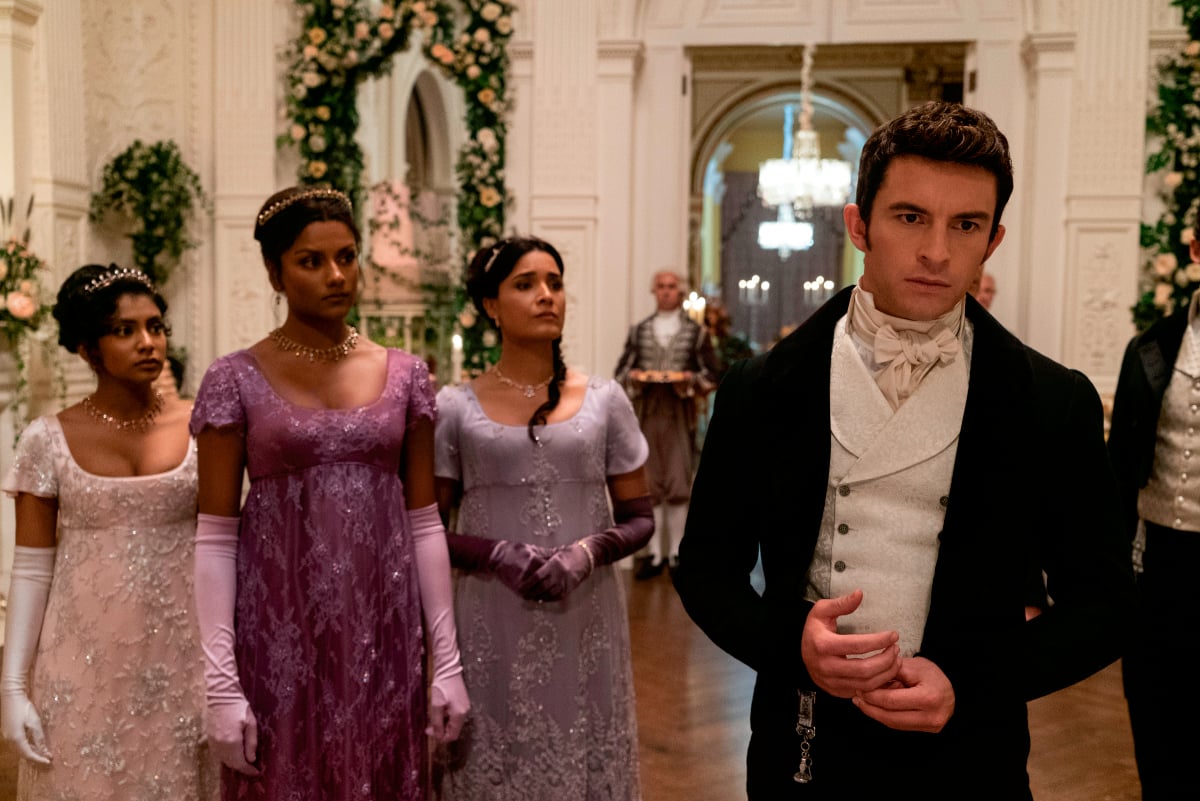 Anthony Bridgerton searches for a loveless marriage
Bridgerton Season 2 explores Anthony's decision to seek out a loveless marriage. Episode 3 flashes back to the day Anthony's father Edmund died. Anthony was only 18 years old when his father was stung by a bee. He died suddenly of an allergic reaction to the sting, leaving his family shocked and grieving.
Anthony saw his mother completely fall apart in the wake of Edmund's death. Violet and Edmund were truly in love, which is why she grieved so intensely. This leads Anthony to decide that he will marry out of duty rather than love so that when he dies he will not leave his widow devastated as his mother was.
Do Anthony and Edwina get married in 'Bridgerton' Season 2?
Edwina Sharma enters society in Bridgerton Season 2 and the Queen soon names her the season's diamond. Anthony takes note and quickly decides that she will make the perfect bride. He begins courting Edwina, to the dismay of her older sister Kate who knows of Anthony's plan for a loveless marriage.
The Sharmas take a trip to the Bridgerton's home and Anthony continues to pursue Edwina. However, things become more complicated when feelings develop between Kate and Anthony. Despite this, Anthony proposes to Edwina as she is about to leave the Bridgerton estate and she happily accepts.
Complications continue to arise. The Bridgertons discover that Edwina stands to inherit quite a bit of money if she marries an English gentleman. Still, realizing Edwina did not know about this and despite his feelings for Kate, Anthony still plans to marry the younger Sharma sister.
During their wedding, Kate stands at the alter supporting her sister. One of her bangles falls off during the ceremony and Anthony rushes to pick it up for her. Suddenly Edwina realizes that Anthony and Kate have feelings for each other and she rushes out of the church.
Although the wedding is still salvageable, Edwina realizes that she has rarely made her own decisions throughout her entire life. She tells Kate that if she marries Anthony it will be her decision and no one else's. In the end, Edwina decides not to go through with the wedding, believing that she deserves better.
Charithra Chandran explains Edwina's journey in 'Bridgerton' Season 2
Edwina's story in Bridgerton Season 2 may not end with a marriage, but she certainly grows a lot throughout the season. Actor Charithra Chandran discussed her character's journey in an interview with Shondaland. "Edwina's is a coming-of-age story," she began.
"She turns from this young girl into a confident young woman, and it's about self-discovery and self-love and the bravery that those things require. Especially as women, we are expected to be so sacrificial, and Edwina is sacrificial for a lot of it. Women are often defined by their relationship to others, whether that's a sister, daughter, mother, wife, whatever. And it's like, no, we have value in and of ourselves."
All episodes of Bridgerton Season 2 are currently streaming on Netflix.