'Bridgerton' Season 2: Why the Actor Who Played Edmund Bridgerton Looks Familiar
Bridgerton Season 2 introduced some new characters to the ton. Besides the Sharmas who captured the attention of Anthony Bridgerton and one becoming the new viscountess, fans also got to meet Edmund Bridgerton. The patriarch of the family met an untimely demise. In Bridgerton Season 2, Edmund Bridgerton is played by actor Rupert Evans. The British actor may look familiar to some fans.
[Warning: This article contains spoilers for Bridgerton Season 2.]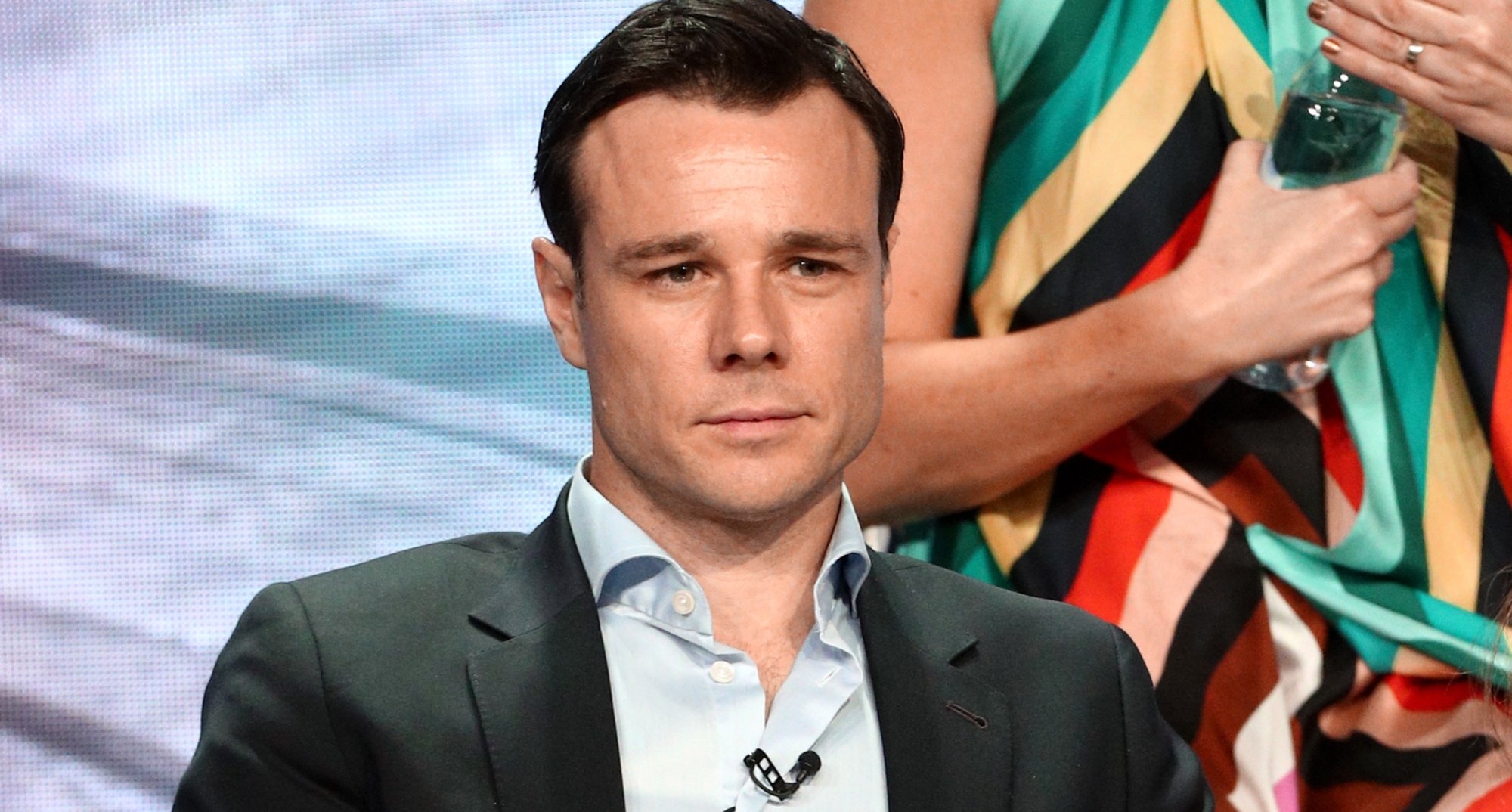 Who is Edmund Bridgerton in 'Bridgerton' Season 2?
The character is often discussed in the first season, having died many years ago. The family and children miss him dearly but find a way to cope with his absence. Fans also know the death of Edmund Bridgerton forced Anthony into the role of viscount and head of the household. The circumstances of his death are not revealed until season two.
The new season focuses on Anthony looking to uphold family duty and marry a respectable woman. But to understand why Anthony wanted a loveless marriage, fans needed to go back in time. In Bridgerton Season 2, Episode 3, fans meet Edmund and a younger Anthony while hunting.
Fans learn Edmund was stung by a bee and went into anaphylactic shock, leading to his death in the arms of Violet Brdigerton. The character's death greatly affected Anthony as he took on a role he was unprepared for. The death also led Violet into a depressive state.
Actor Rupert Evans plays the viscount in 'Bridgerton' Season 2
RELATED: 'Bridgerton' Season 2: Who Is Jack Featherington? What You Need to Know
As Edmund is introduced in flashbacks, the production team de-aged Jonathan Bailey and Ruth Gemmell. The actor playing Edmund did not need de-aging, and fans might find the actor looks familiar. British actor Rupert Evans plays a minor role in Bridgerton Season 2.
The actor has starred in multiple BBC and British series in his career, from Emma, The Village, and Rogue. Evans is familiar thanks to a cult classic comic book movie for most fans tuning into the Netflix series. In 2004, Evans starred as FBI agent John Myers in Hellboy alongside Ron Perlman and Selma Blair.
Evans's character was the kind, and naive agent tasked to become Helloby's new handler. He also strikes a crush and camaraderie with Liz Sherman. Hellboy does not take kindly to the newbie and gives him a hard time, but ultimately wins his respect.
Besides Hellboy, Evans has a more recent on-screen role that fans would recognize. Since 2018, Evans has appeared in the reboot series Charmed as the recurring character Harry Greenwood. His character is the Charmed sisters' "Whitelighter." Actor Brian Krause originally played the angel who guards the sisters against evil threats in the 1998 series.
Will Rupert Evans return after 'Bridgerton' Season 2 for future installments?
RELATED: 'Bridgerton' Season 2: How Simon Basset's Absence Was Explained in the Storyline
In an interview with August Man, Evans discusses his guest character role and what is in store for the following seasons. When discussing the importance of his character, Evans explains, "Well, what is interesting most about Edmund is that in season one, it's very clear that he's dead. However, he is still very much loved. As an actor, it's exciting to be able to bring that person to life that people have spoken about."
Fans only got to see Edmund in one episode of Bridgerton Season 2. But will the actor and character return?
"I have absolutely no idea to be honest. The great thing about Edmund is as the head of the family, he can always pop in or out, so certainly scope for that. But I will leave that topic to the great showrunner in this instance, Chris Van Dusen. He is someone who I really respect, and so yeah, that's really a question for him," said Evans.
The series executive producers have teased the following seasons' focus on each Bridgerton sibling. While fans speculate which sibling is next, they have revealed that the seasons do not exactly follow the book order.
RELATED: 'Bridgerton': Does Eloise Bridgerton Find out Who Lady Whistledown Is in Season 2?