'Bridgerton' Season 2: Why Lord Sheffield Looks Familiar to 'Buffy' Fans
Amid the complexity and suffocating sexual tension between Anthony Bridgerton and Kate Sharma in Bridgerton Season 2, there was another story to be told. The arrival of the Sharmas in London stirs up the gossip pool due to Mary Sharma's past. Fans soon meet her mother and father, the Sheffields. The actor who plays Lord Sheffield in Bridgerton Season 2 will strike fans as familiar for a reason.
[Warning: This article contains spoilers for Bridgerton Season 2.]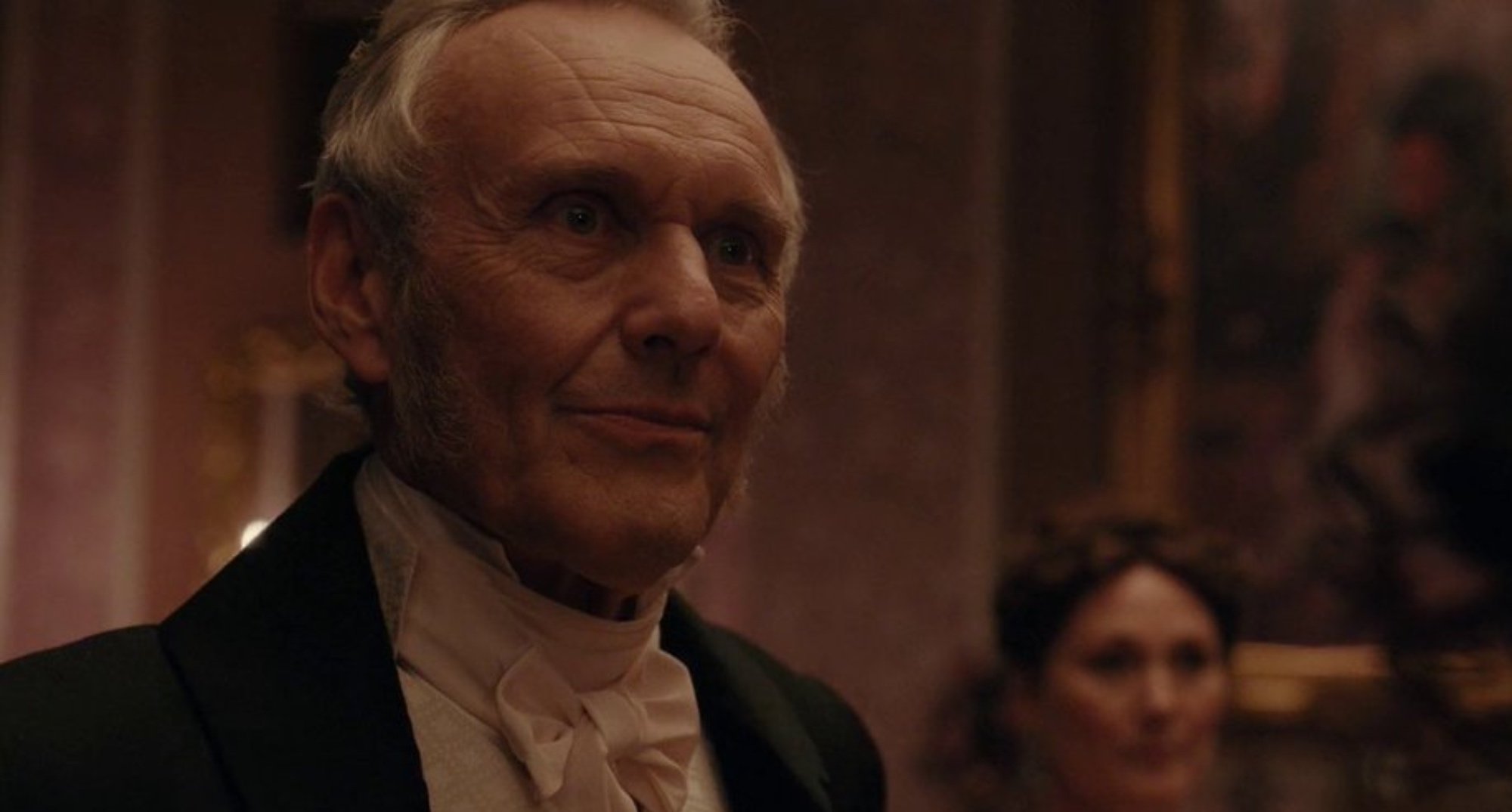 Lord Sheffield is an earl of high standing in 'Bridgerton' Season 2
When Mary and her daughters arrive in the ton, they immediately capture attention. There is a sense of uneasiness for Mary having to return to London. While Kate and Mary look for a suitable husband for Edwina at their first ball, details of Mary's past are revealed. Her family ostracized her for marrying a widowed Indian clerk.
Lady Danbury surprises the Sharmas by inviting the Sheffields to dinner. They are Mary's parents and Edwina's grandparents. Now that Anthony and Edwina are engaged, the families need to officially meet. Fans meet the infamous Lord and Lady Sheffield, who are less than amicable people.
Not even minutes into the dinner, Lady Sheffield starts to badger Mary about the past. Lord Sheffield tries to stop his wife and defuse the tension. His efforts are useless as the argument gets worse. Lord Sheffield is a minor character and is only present in one scene. But fans will likely recognize the actor playing the role.
'Buffy' actor Anthony Head plays the role of Lord Sheffield
RELATED: 'Bridgerton' Season 2: Do Kate and Anthony Get Married by the End of the Season?
The cast of Bridgerton Season 2 are still rising stars. The guest characters have been played by recognizable actors. Not only do fans recognize the actor that played Edmund Bridgerton but Lord Sheffield as well. Actor Anthony Head plays the guest character.
The English actor became famous among American audiences by starring as Rupert Giles in Buffy the Vampire Slayer. In the cult classic supernatural series, Head's character is Buffy Summers (Sarah Michelle Gellar) mentor. He serves as a Watcher for Buffy as she follows her path as a vampire Slayer. The TV character works for the Witch's Council and follows his family's legacy.
Head gained immense fame for the role. In his career, he has played many guest or recurring roles. Later, the actor became well known for his main cast role as Uther Pendragon in the BBC series Merlin. The series gained a fan base for its unique portrayal of the famous wizard and his quest to develop Camelot with King Arthur.
He also played the role of Rupert Mannion in five episodes of Ted Lasso.
The actor will likely not reprise his role for future 'Bridgerton' installments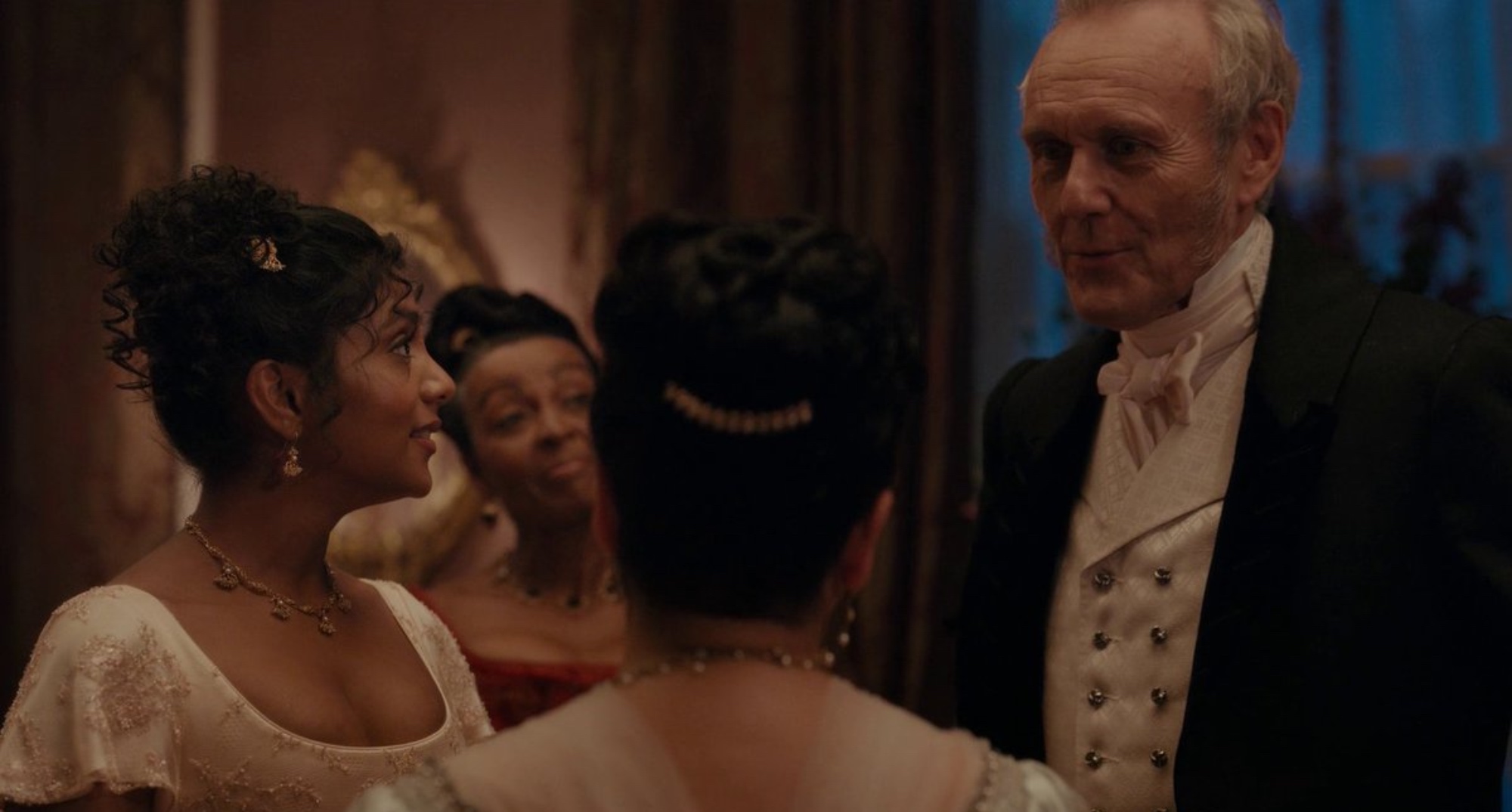 RELATED: 'Bridgerton' Spinoff Will Reveal How an Integrated Ton Came to Be With Queen Charlotte
It is safe to assume Head will not return as Lord Sheffield for later seasons. Chaos ensues at dinner with the Bridgertons, Sharmas, and Lady Danbury. After Lady Sheffield pushes Mary's buttons and ruins the evening, Anthony puts his foot down.
He chastises Lady Sheffield for disrespecting the Sharmas and the people in attendance. Angered by Lady Sheffield's ignorant display, he kicks out the Sheffields and says they will not receive an invitation to the wedding. Lord Sheffield vows Edwina will never see her inheritance. With the Sheffields out of the picture for good, Head will likely not return as the character.
Bridgerton Season 2 is available to stream on Netflix.
RELATED: 'Bridgerton' Season 2: Producer Says Making the Sharmas South Asian Was 'a Very Simple Choice'