'Bridgerton' Season 2: Why Was Mary Sharma Outcasted by Her Family?
When the Mary Sharma and her daughters arrive in London, they are the talk of the ton. The gossip reveals why Mary left the ton in the first place.
The ton has a new family to focus on during the courting season. In Bridgerton Season 2, Kate, Edwina, and Mary Sharma return to London with Lady Danbury as their sponsor. Early in the season, fans learn there is a scandalous backstory with Mary, played by Shelley Conn. She and her family have become the talk of the town. Mary has her own complex story about why she is estranged from her family.
[Warning: This article contains spoilers for Bridgerton Season 2.]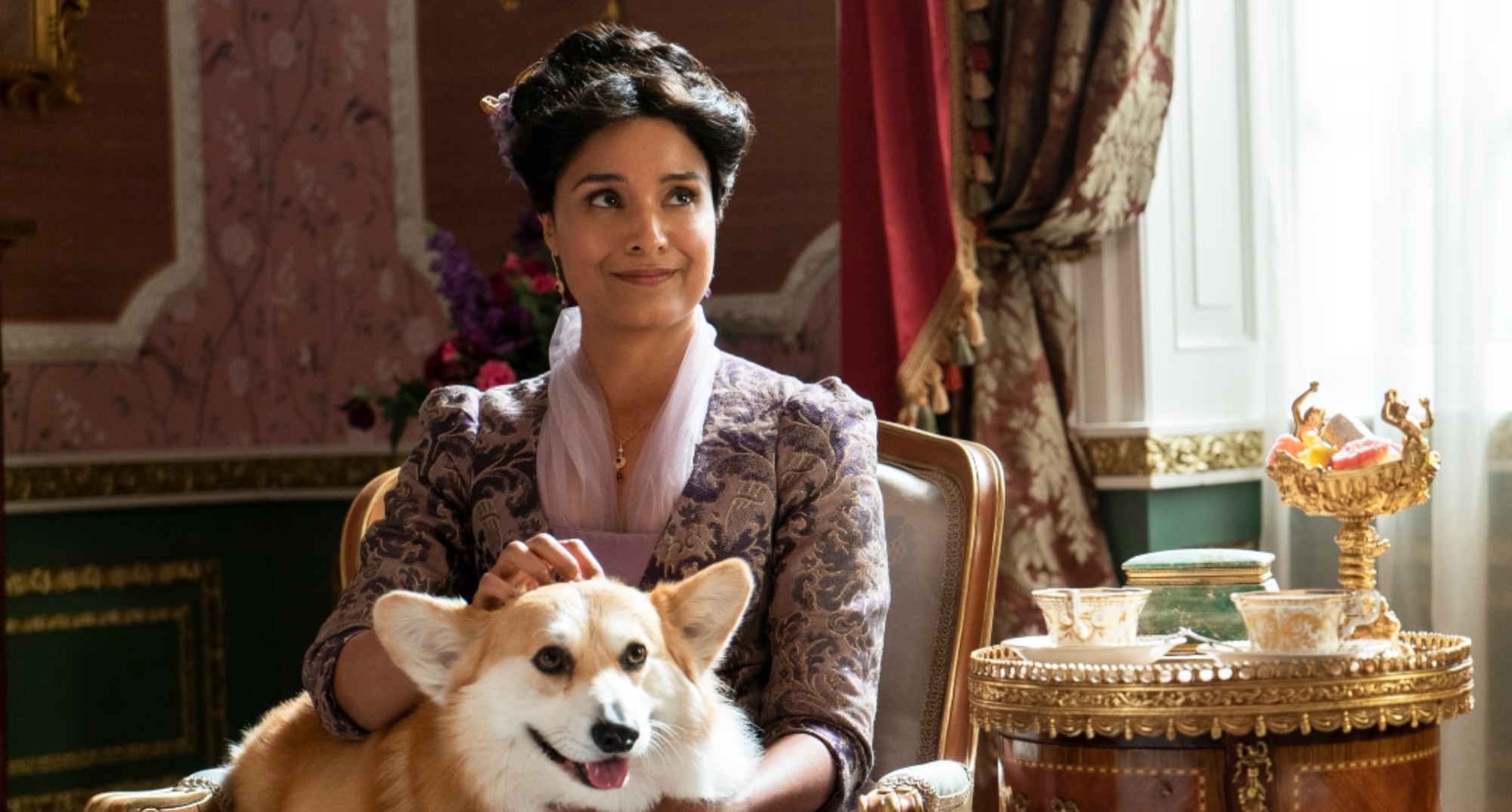 Who is Mary Sharma in 'Bridgerton' Season 2?
While the ton is in chaos over Lady Whistledown's latest scandalous publication, fans meet the Sharmas. They are guests of Lady Danbury, with Kate and Mary hoping to find Edwina a husband. They traveled from Bombay, India, to London for the season.
In Bridgerton Season 2 Episode 2, Mary is somewhat nervous, knowing the queen will be in attendance at Lady Danbury's ball.
Lady Danbury takes Mary to meet the queen, despite her hesitancy. But there is an air of remembrance as the queen exclaims it is nice to see Mary after so many years. She gives a snide remark about how Mary did not say farewell to her before leaving. Mary also becomes the talk among the ladies of the ton and reveals her backstory.
Mary Sheffield Sharma was her season's diamond
Lady Danbury's ball is not free of gossip among the women of the ton. Lady Featherington brings to attention Mary's presence and exclaims she cannot believe she is showing her face again in London. Cressida Cowper is intrigued and asks her mother about the scandal.
Lady Cowper reveals Mary was the diamond of their season and had many prospects. As the daughter of an earl and the season's diamond, Mary was expected to fulfill a role. She instead married for love and married an Indian clerk. Mary's family shunned her because she did not marry someone of high class.
After the consequences of the scandal, Mary and her husband moved to India. The gossip also reveals Kate is Mr. Sharma's daughter with his first wife. Mary raised Eswin and Kate until her husband's death.
Throughout the season, Mr.Sharma is brought up often. Kate and Edwina often talk about missing him after his death. The loving marriage between Mary and her husband inspired Edwina to look for her own love marriage. 
The Sheffields ruin dinner at the Lady Danbury estate in 'Bridgerton' Season 2
While Kate and Mary want nothing to do with the Sheffields, Edwina has never met them. In episode five, Lady Danbury invites the Sheffields to dinner to meet Edwina's betrothed and Lady Bridgerton. Not five minutes in, fans learn the deep-seated hatred Lady Sheffield has toward her daughter.
Lady Sheffield begins to trash Mary by recounting her horrible choices all those years ago. She mentions how the queen must be forgiving to oversee Edwina's nuptials after what Mary did. The Sheffields had found a perfect suitor for Mary with acres of land and high status.
Despite Lady Bridgerton and Lady Danbury trying to change the topic of conversation, Lady Sheffield continues to insult Mary for marrying a clerk. Lady Sheffield reveals that Kate bartered a deal for Edwina to receive her inheritance only if she married into a good family at the dinner.
The contentious dinner proved that Mary Sharma's marriage decision had a long-lasting effect. It also gave fans the answers they wanted about why Edwina's mother was cast out by her family.
Bridgerton Season 2 is available to stream on Netflix.