'Bridgerton' Season 3: How The Books Continue Kate and Anthony's Story
With Bridgerton Season 2 adapting the second book of Julia Quinn's novel series, there are still many more storylines to explore. The second season focused primarily on Kate, Anthony, and Edwina's love triangle that ended in a marriage. Fans were concerned that the characters would not appear again in the following seasons. Simone Ashley confirmed she and Jonathan Bailey would return as Kate and Anthony for Bridgerton Season 3, but the books give an idea of what could happen.
[Warning: This article contains spoilers for Bridgerton Season 2 and books.]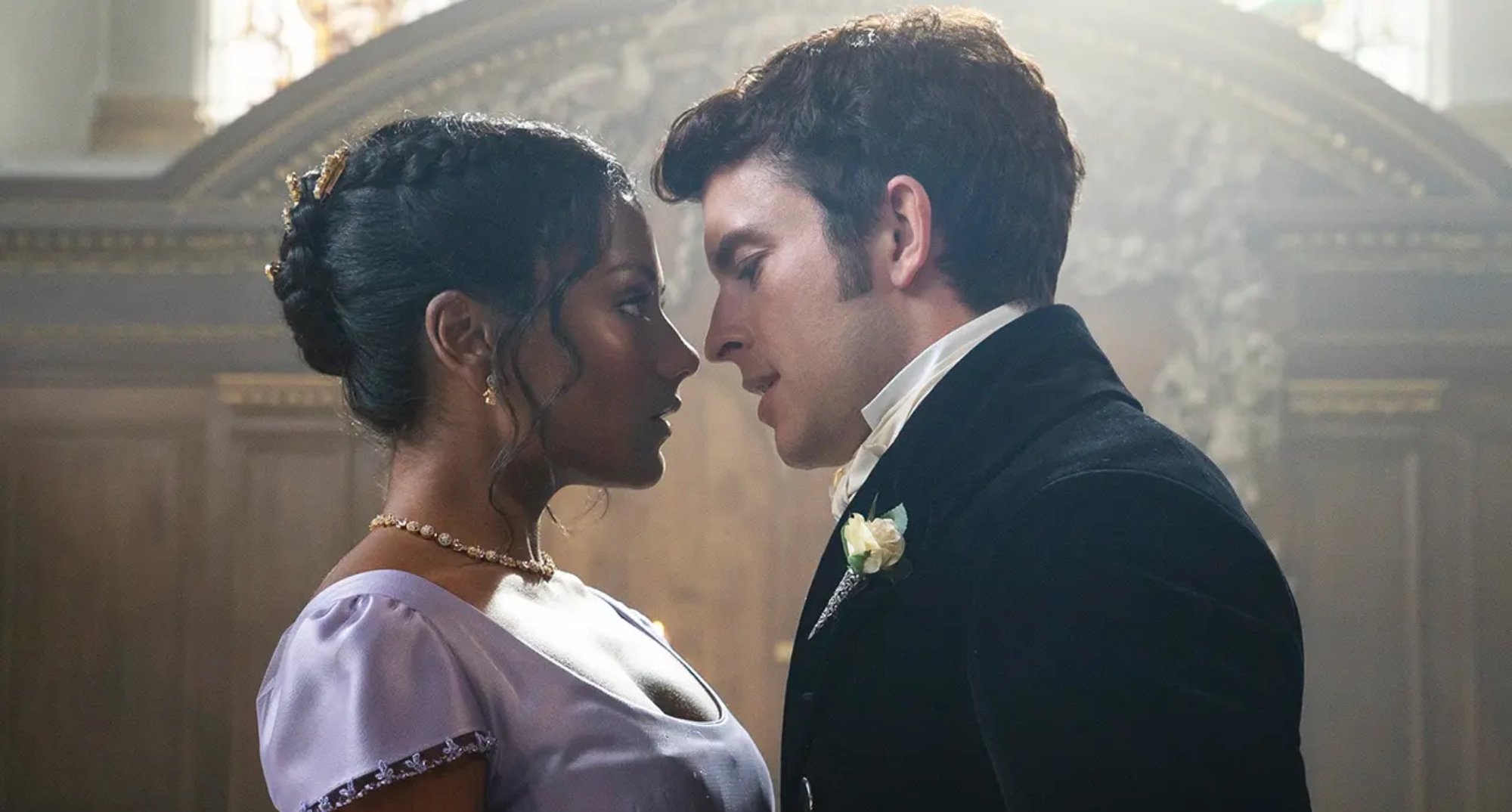 Simone Ashley will return in some capacity for 'Bridgerton' Season 3
Bridgerton Season 2 has fans fanning themselves over Kate and Anthony's sizzling chemistry as they battle their growing feelings for each other. They find their happily ever after by the finale as Kate becomes the new viscountess. While the season teased the solo stories that could take place in Bridgerton Season 3, fans were unsure if Kate and Anthony would reappear.
Despite the love fans had for Regé-Jean Page in Bridgerton, his contract was only for one installment. His character Simon Basset was only mentioned in passing in the second season. Fans wondered if the same would occur with Ashley and Bailey's characters.
According to Deadline, Ashley confirmed fans would get to see Kate and Anthony for Bridgerton Season 3 and future installments. "We're going to be back! Kate and Anthony are just getting started," she revealed. "I think everything is just starting. I'd like to see Kate just let go a bit more and play more in Season 3 and kind of swim in that circle of love together. I think they both deserve it."
In another interview for ET, Bailey teased fans that their characters would be present in the other Bridgerton sibling storylines and their weddings. Each season of the series will focus on a new Bridgerton sibling and begs the question of how Kate and Anthony fit into the story based on the books.
Kate and Anthony still have a story to tell in 'Bridgerton' Season 3 and future seasons
RELATED: 'Bridgerton': Charithra Chandran Says a Change From the Book Could Be Addressed in the Future
The eldest Bridgerton and man of the house got married. Fans on Reddit explain that Kate and Anthony's marriage is different from Daphne and Simon's. "I agree Kate's been cast for the long haul. Unlike Simon who's off handling his own estate and other matters, Bridgerton House is the center of show. Her absence would be hard to explain," said one fan.
Kate indeed holds a different family standing, being married into the Bridgerton name and a viscountess. Kate and Anthony do not appear as often as fans think when it comes to the books. A fan on Reddit explains they often appear in the epilogues of each book and a few scenes here and there.
Ashely is right to assume there is still more to explore in their married life, as they have four children in the books. Another fan on Reddit explains Anthony appears in every book except for Francesca's and Benedict's. He holds a more fatherly figure in further books.
"Kate appears briefly in Benedict and Francesca's books, but she's basically just there, doesn't do anything of importance to the plot. She has a more prominent role in Gregory's book, which is also the only book where we get a glimpse of future Kanthony," explains a fan. The question remains on what book Bridgerton Season 3 will be about.
'Bridgerton' Season 3 might or might not be about Colin or Benedict
RELATED: 'Bridgerton' Season 2: 5 Nods to Indian Culture With the Sharmas
Before the second season's premiere, the third and fourth installments of Bridgerton were approved by Netflix. Chris Van Dusen and Shonda Rhimes have expressed that each season will adapt a different book about a Bridgerton sibling's love story.
Bridgerton Season 2 might have set the stage for the next Bridgerton, but fans are still unclear which one. In the season, fans got to see more of Benedict's solo story of going to art school but feeling unfulfilled. A small detail also mentions a new housemaid that implies Benedict's story in An Offer From a Gentleman.
Rhimes also explained that the series would not follow the book exactly, leading fans to believe Colin might be next. He and Penelope hit a rough patch. Fans think it is time for him to explore himself and uncover what or who he really wants. Nicola Coughlin revealed that the new season would start filming soon.
RELATED: 'Bridgerton' Season 2: Why Lord Sheffield Looks Familiar to 'Buffy' Fans