'Bridgerton' Season 3: New Showrunner Promises Comedy and 'Sexiness' for Penelope and Colin
Bridgerton actor Nicola Coughlan spilled the beans and confirmed the third season will focus on Penelope and Colin's continuing love story. Since the first season, the storyline between the two characters was established but took a drastic turn in Bridgerton Season 2. The Netflix series is known for its steamy romance, and fans expect nothing less for the new season. Bridgerton Season 3 showrunner assures fans there will be sex appeal between Penelope and Colin.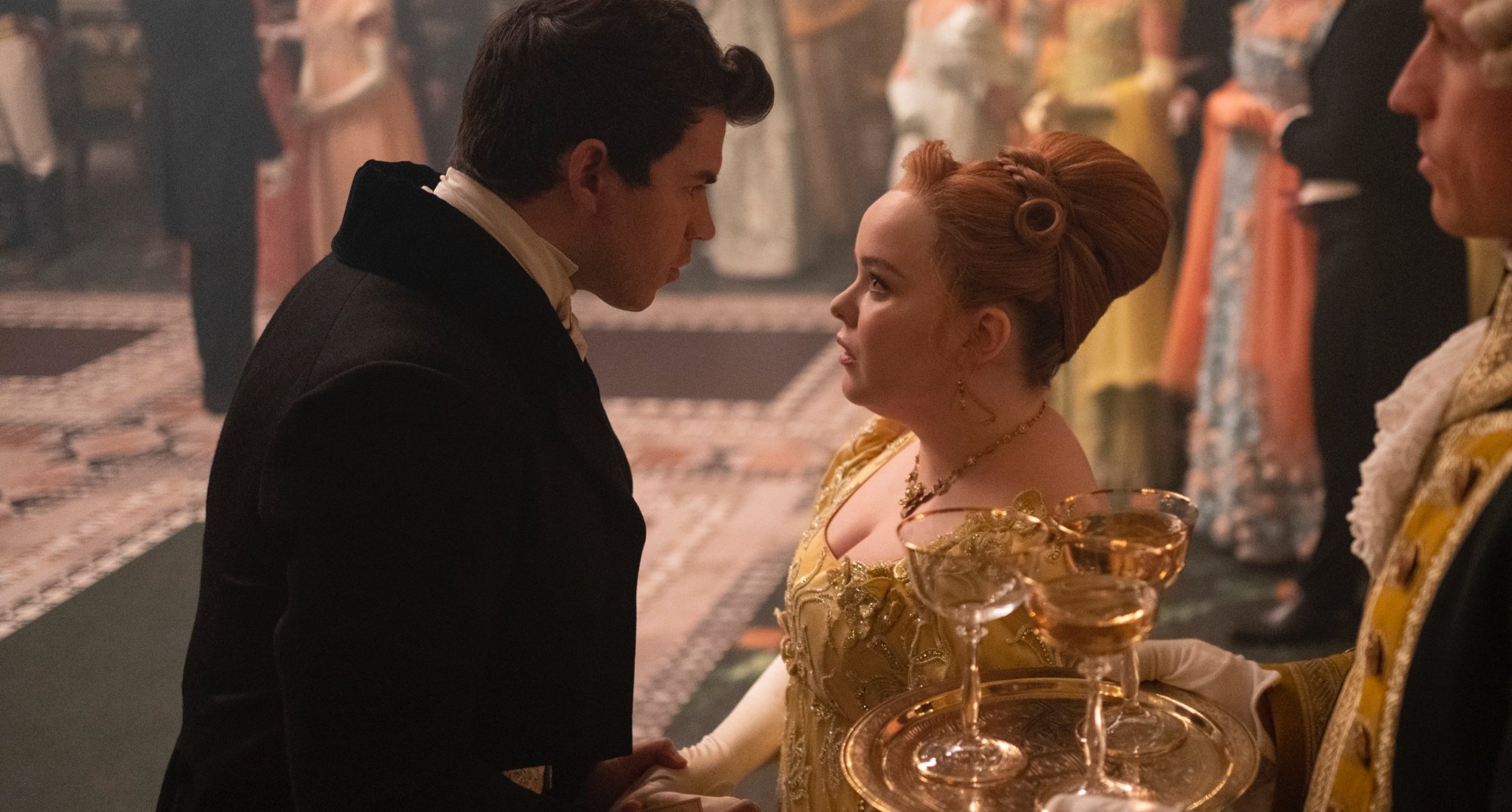 'Bridgerton' Season 3 is skipping Benedict's story and putting Penelope and Colin in the spotlight
According to Variety, Coughlan attended Netflix's FYSEE panel and explained she has been hiding a big secret. The actor revealed Bridgerton Season 3 would skip Benedict's love story and focus on Penelope and Colin. The decision deviates from the book order but makes sense in hindsight. Fans have watched the two characters budding romance since the first season.
Looking at the synopsis for Romancing Mister Bridgerton, many of the key scenes described have already occurred in the series. Especially Colin's overseas trip. In Bridgerton Season 3, Colin will see Penelope as much more than a friend. But after the finale of the second season, is Penelope willing to let him in her heart?
There is also the risk of Colin uncovering Penelope's secret of being Lady Whistledown. Fans saw how Eloise did not take the news lightly, and fans can only wonder how Colin will react. The new season also has fans intrigued by how the series will incorporate lust and sex appeal with the couple. Coughlan has previously expressed her hesitancy to dive into that portion of her character's story.
Bridgerton Season 3 showrunner Jess Brownell explains that Colin and Penelope's story will be slightly different from previous couples.
Bridgerton Season 3 showrunner explains Penelope and Colin bring comedy to the series
RELATED: A 'Bridgerton' Fan Theory Says Colin and Penelope Won't Get Their Happily Ever After in Season 3
The first season of Bridgerton was about Daphne and Simon's unrelenting attraction for each other that was sensual in many ways. Bridgerton Season 2 kept the sex scenes minimal but still had fans blushing over the stifling lust between Kate and Anthony. Will fans get the same response when watching Penelope and Colin's story unfold?
In an interview with Variety, Brownell explains there is a different dynamic between the two characters than the other couples. This is largely due to them being friends and familiar with each other. Brownell says the male leads in the series have a darkness in them that is brought to light by love.
Anthony deals with the trauma of losing his father and becoming head of the household. "Obviously, Colin lost the same father, but I think of Colin and Pen as being characters who bring a lot of comedy to the show," says Brownell.
While Colin and Penelope are good friends, they have to cross over into being partners. "But I want to balance that out with quite a bit of sexiness and romance. I think that's so important to the show. We'll get the chance to go deeper with them and push them to more serious sides and see what that looks like, so you'll be seeing new new levels."
Penelope and Colin will make themselves known in the new season of the Netflix series
RELATED: 'Bridgerton' Season 3: Hannah Dodd Takes Over the Role of Francesca From Ruby Stokes
In the first season, fans saw how Penelope truly feels about Colin. Especially when he falls for Marina. In Bridgerton Season 2, Penelope's feelings remain but are pushed down by Colin's mindset not to find a partner.
At the end of the season, Penelope's heart is broken when she overhears him saying he would never court her in his wildest dreams. Fans felt the characters were not ready individually to be the focal point. But Bridgerton's Season 3 showrunner explains they will do so further in the new story.
"We're playing a little bit with the fact that this season is about two characters who are sort of stepping out of the shadows. Colin, as a third son who's kind of been behind the scenes a little bit, and Penelope as Lady Whistledown, living this dual identity and in her public face, really living on the wall. So watching these two step into the sunshine and find each other will be really rewarding," explained Brownell.
Bridgerton Season 3's premiere is yet to be revealed. For now, fans have an idea of what to look forward to.
RELATED: 'Bridgerton': Who Is the Last Bridgerton Sibling to Get a Love Story in the Book Series?