'Bridgerton' Season 3 Starts Filming This Summer, According to Nicola Coughlan
Back in 2021 Netflix announced that Bridgerton will return for seasons 2 and 3. Netflix just released all eight episodes of season 2, but it won't take some fans long to binge the entire season. Nicola Coughlan, who portrays Penelope Featherington, recently gave an update on when filming will begin for the new season. Here's everything we know so far.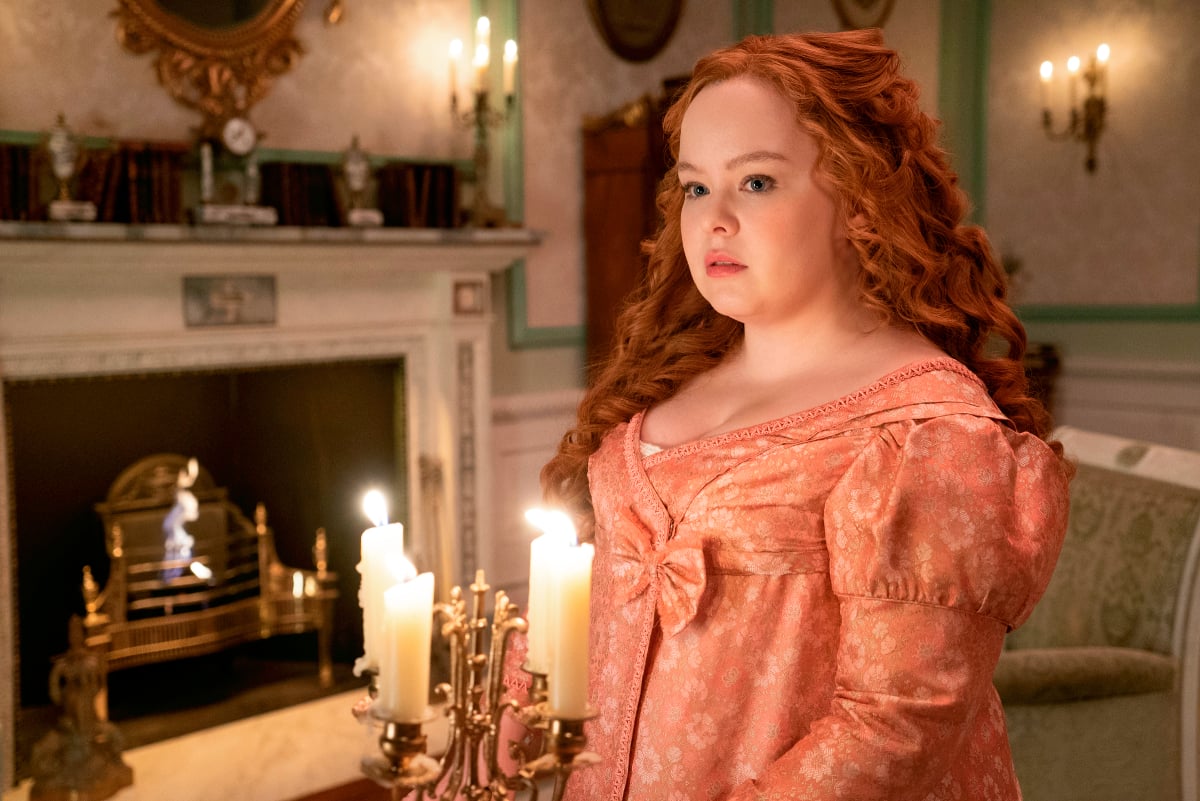 Each season focuses on a different member of the Bridgerton family
By now, Bridgerton fans have caught on to the fact that each season focuses on a different member of the Bridgerton family. Season 1 followed the story of the eldest Bridgerton daughter Daphne who schemes with the Duke of Hastings, Simon Basset. Simon pretends to court Daphne in an agreement that will seemingly be mutually beneficial. Of course, the pair end up falling in love instead.
In Bridgerton Season 2, Anthony searches for a wife while staying obstinately opposed to falling in love. He sets his sights on the diamond of the season, Edwina Sharma. However, complicated feelings for Edwina's older sister Kate Sharma end up getting in the way. So far, it's not clear which sibling Bridgerton Season 3 will focus on. Benedict or Colin seem to be the most likely candidates.
Nicola Coughlan revealed when the new season begins filming
Actor Nicola Coughlan is an important part of Bridgerton. Coughlan's character Penelope is hopelessly in love with Colin Bridgerton. However, Colin continuously seems to see Penelope as just a friend. In an interview with Marie Claire Australia Coughlan confirmed that Bridgerton Season 3 will begin filming this summer, sometime between June and August. 
"We're going to start filming this summer, I know that much," Coughlan told the outlet. "I've kind of avoided asking much about it yet because I really wanted [season two] to come out and be out in the world and celebrate it. Next week I'm going to have a call with Jess Brownell who is the season three showrunner and I'll ask my questions—but I've held back thus far!"
The official cast list for Bridgerton Season 3 has yet to be announced, though it seems clear that Coughlan will be a part of the new season. It is likely that the Bridgerton siblings will return, as well as Lady Violet (Ruth Gemmell), Lady Danbury (Adjoa Andoh), and Queen Charlotte (Golda Rosheuvel).
Simone Ashley joined the cast of Bridgerton Season 2, and for her part, she would be happy to show up in future seasons. "The special thing about Bridgerton is that each season is dedicated to a certain love story, but I think Kate and Anthony are such a fan favorite and an amazing duo together that a small appearance would be lovely," the actor told Glamour.
Will 'Bridgerton' Season 3 follow Benedict Bridgerton's love story?
So far, Netflix's Bridgerton has been following the order of the novels they are based on. Season 1 follows the story of Julia Quinn's first book The Duke and I. Season 2 follows Quinn's second book, The Viscount Who Loved Me. If Netflix continues in the same order, then Bridgerton Season 3 may tell Benedict Bridgerton's love story.
According to Marie Claire Australia, Julia Quinn's third book, An Offer From a Gentleman, follows Benedict's quest to find a mysterious woman who he meets at a masquerade ball. Along the way, Benedict takes notice of Sophie Beckett, the beautiful but illegitimate daughter of an earl.
RELATED: 'Bridgerton': Jonathan Bailey Just Revealed the Show's Hilarious Nickname