'Bridgerton' Series Author, Julia Quinn, Often Teases Friends About Meeting Regé-Jean Page
The Bridgerton series author, Julia Quinn, did not expect her novels to blow up on Netflix. She wasn't even trying to sell the rights of her eight-book series when they fell into the hands of Shonda Rhimes. So, it comes as no surprise that Quinn was in awe when she met the Bridgerton family's cast. She even likes to rub it in her friends' faces that she's met Regé-Jean Page, who portrays the Duke of Hastings, Simon Basset.
The 'Bridgerton' book series by Julia Quinn in order
The now popular Bridgerton book series by Julia Quinn wasn't supposed to be eight books. The author initially planned a trilogy; however, audiences loved the books and wanted more.
Quinn published the romantic drama that became Bridgerton Season 1, The Duke and I, in 2000. The novel followed the fourth of the eight siblings, Daphne Bridgerton (Phoebe Dynevor), as she attempted to navigate Regency London's ballrooms.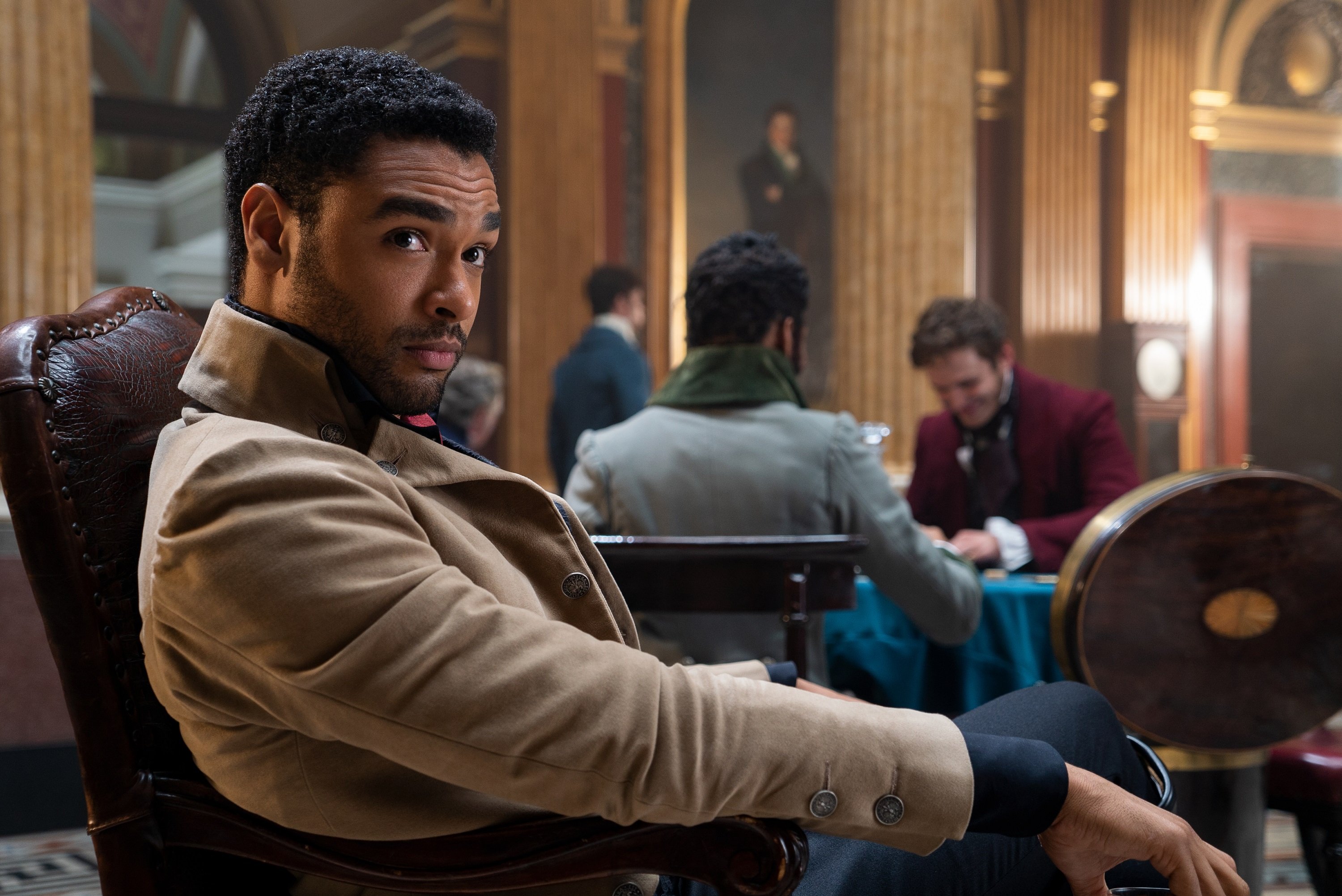 Bridgerton Season 2 will focus on Anthony and his novel, The Viscount Who Loved Me. The remaining six books revolve around another of the Bridgerton siblings, who were named in alphabetical order. However, the books do not follow the birth order. Below is the Bridgerton book series in order, according to Julia Quinn's website.
Book 1: The Duke and I is Daphne's story
Book 2: The Viscount Who Loved Me is Anthony's story
Book 3: An Offer From a Gentleman is Benedict's story
Book 4: Romancing Mister Bridgerton is Penelope and Colin's story
Book 5: To Sir Phillip, With Love is Eloise's story
Book 6: When He Was Wicked is Francesca's story
Book 7: It's In His Kiss is Hyacinth's story
Book 8: On the Way to the Wedding is Gregory's story
Bridgerton series author, Julia Quinn, loves to tease her friends with Regé-Jean Page's photo
When Quinn met with the journalist from Kidspot, she swooned when they mentioned The Duke of Hastings, Simon Basset (Regé-Jean Page).
"Oh. My. God," the author said. 
Quinn described the pleasure of meeting Page on the set of Bridgerton.
"I can tell you that Regé is absolutely as mesmerizing in person as he is on the screen," Quinn continued.
The author of the Bridgerton series described how she teases her friends with a photo of her and Page.
"I have a picture of the two of us together, and every now and again, some friend of mine will be like 'Oh My God, The Duke,'" she explained. "I will send the picture to them to basically be like 'and I have been in his presence.'"
Will there be a season 2 of 'Bridgerton'?
Yes, Bridgerton Season 2 is coming to Netflix, hopefully by the end of 2021. According to The Hollywood Reporter, the show's first table read took place in London on March 29, 2021. Filming will begin soon. Hopeful fans would love to see Bridgerton Season 2 drop on Netflix on the anniversary of season 1, Dec. 25, 2021.