'Bridgerton': Shonda Rhimes Reveals How She Really Feels About Regé-Jean Page's Exit
'Bridgerton' executive producer Shonda Rhimes opens up about Regé-Jean Page's departure from the period Netflix drama.
Bridgerton fans were devastated to hear Regé-Jean Page wouldn't return for the second season. The 33-year-old actor portrayed Simon Bassett, the charming Duke of Hastings. While fans can't get over the fact Page won't be a part of the next installment, Bridgerton creator Shonda Rhimes has some thoughts about his departure as well.
How does Shonda Rhimes feel about Regé-Jean Page leaving the show?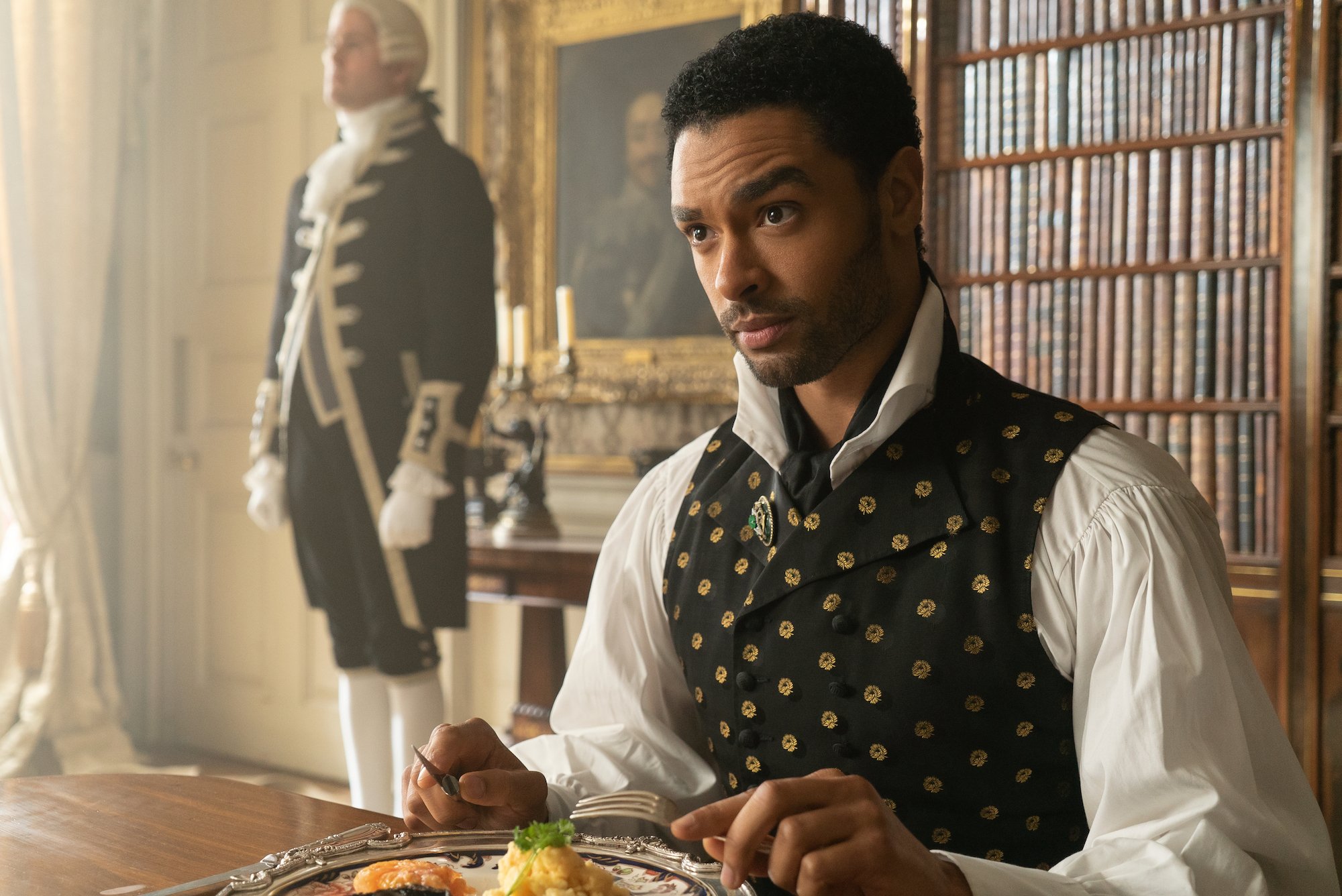 Among the core cast members, Regé-Jean Page was one of the breakout stars in Bridgerton. Best known for his charms and demeanor, the Emmy-nominated actor made an everlasting impression on fans. When Page announced his departure from the show, fans didn't want to accept the news. But, how does Bridgerton executive producer Shonda Rhimes feel about his exit?
In an exclusive interview with Variety, Rhimes revealed that she supported the actor's decision to leave the show. "Rightfully, he said, 'I signed up to do this one lovely story, this closed-ended storyline. I'm good!'" she explained. "I don't blame him for that. I think that he was really smart to leave the perfection as the perfection."
However, Rhimes was shocked by the strong fan reaction regarding his departure. "My assumption of what people knew of romance novels was … I overestimated a great deal," she continued. "But I do understand their despair."
Will Regé-Jean Page ever return to the show?
When Shonda Rhimes was asked about the possibility of Regé-Jean Page returning to the show in the near future, she said it was unlikely. "He's an enormous star now," she told Variety. "As I like to say, the idea that we would write Regé to stand around in the background doesn't make any sense at all to me. 'What would he do?' is what I like to say."
In an interview with Variety, Page revealed that he signed on for one season. "It's a one-season arc. It's going to have a beginning, middle, end—give us a year," the actor said. "[I thought] 'That's interesting,' because then it felt like a limited series. I get to come in, I get to contribute my bit, and then the Bridgerton family rolls on."
Although he won't be a part of Bridgerton Season 2, The Gray Man alum said he's "excited" to see the next installment once it premieres. "I have nothing but excitement for Bridgerton continuing to steam train off and conquer the globe," he added. "But there is also value in completing these arcs and sticking the landing."
'Bridgerton' Season 2 premieres in March 2022
According to Netflix, Bridgerton Season 2 will premiere on Netflix on March 25, 2022. At the 2021 TUDUM event, the streaming service announced the period drama would return in 2022 but didn't give an exact premiere date. Due to the ongoing coronavirus (COVID-19) pandemic, the cast and crew had to halt production because of safety concerns.
Based on the novel series by Julia Quinn, each book centers around the life and romance of the Bridgerton children. The first season followed the eldest daughter's romance story, Daphne Bridgerton (Phoebe Dynevor). Now, the second season shifts to the eldest son, Anthony Bridgerton. After a devastating heartbreak, Anthony wants to find a wife. 
The first season of Bridgerton is streaming now on Netflix.