'Bridgerton' Star Phoebe Dynevor Knows Nothing About Season 2: 'I Genuinely Have No Idea What They're Going To Do'
Bridgerton has been streaming for less than a month and fans are already looking ahead to the future of the Netflix series. They want to know what Shonda Rhimes and Chris Van Dusen have in store for the next season of the sexy TV show but even the cast doesn't know.
[Bridgerton Season 1 spoilers ahead]
Netflix hasn't confirmed 'Bridgerton' Season 2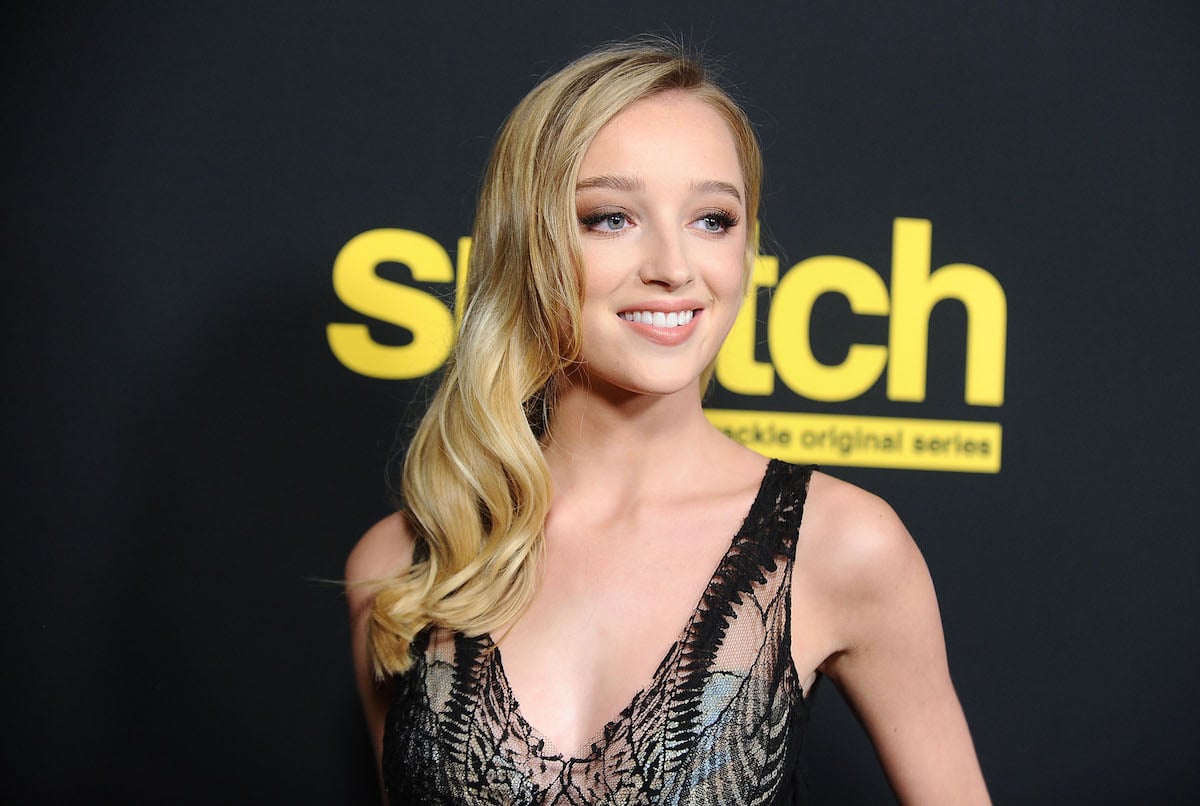 RELATED: 'Bridgerton' Creator Knew the Netflix Series 'Was Going To Be Really Special' While Filming a Major Moment Between Daphne and Simon
Bridgerton is already one of Netflix's most popular original shows but there's been no official word on what's next. Netflix nor Shondaland, Rhimes' production company behind the series, has confirmed the show is, in fact, moving forward with new episodes. 
But Bridgerton fans shouldn't be too worried. The show's positive reception suggests this isn't the end of the Bridgerton family or Lady Whistledown's scandalous gossip pamphlets. Plus, there's plenty of material to cover. Julia Quinn has eight Bridgerton novels, one for each Bridgerton sibling.
Phoebe Dynevor has 'no idea' what's next for 'Bridgerton'
Even though the first eight episodes of Bridgerton focused on Phoebe Dynevor and her character's romance with Simon Basset (Regé-Jean Page), the Duke of Hastings, she's not privy to any secrets about where the show is headed. Dynevor confessed that even she doesn't know what's going to happen next during an interview with Deadline.
"I genuinely have no idea what they're going to do with the second season," Dynevor told the outlet in January 2021 over Zoom from her home in Manchester, England.
"But I imagine if they're following the books, then it would be Anthony's journey," the 25-year-old actor added. "I'm sure Daphne will end up getting involved. But yeah, I do wonder what it looks like. I'm excited to find out."
RELATED: 'Bridgerton' Creator Admits 'There Was Really Nothing Easy About' Making the Netflix Series
Quinn's second Bridgerton novel, The Viscount Who Loved Me, is focused on Jonathan Bailey's character of Anthony Bridgerton. The oldest of the Bridgerton children, Anthony's under pressure to name a viscountess.
As for the production of Bridgerton, the series cut it close with the first round of filming. Bridgerton Season 1 was complete just days before movies and TV shows began halting production because of the coronavirus in 2020.  
As far as shooting under COVID-19 restrictions, Dynevor doesn't think it could work for Bridgerton given its "intimate" nature.
"I can't imagine how it would be possible to film under these circumstances," she said. "There are so many extras and so many crew members, and it's a very intimate show. It just baffles me how we would film it under Covid rules unless there was a vaccine beforehand."
Where Daphne Bridgerton ended up in the 'Bridgerton' Season 1 finale
Bridgerton Season 1 was a time of growth for Daphne. Beginning as a shy, innocent young woman being introduced to society, she learned about sex, marriage, and friendship. By the season finale, she and Simon were expecting their first child –
– Daphne gave birth to the next Duke of Hastings in the closing scene — after their fake courtship had led to sparks and eventually marriage. 
Watch Bridgerton Season 1 on Netflix. 
RELATED: 'Bridgerton' Star Nicola Coughlan Says 'Simon Needs Therapy'