'Bridgerton' Star Regé-Jean Page Just Boarded Netflix's Biggest Movie Ever
Bridgerton is looking to catapult many of its fresh cast members to newfound stardom. This is perhaps no more apparent than with Regé-Jean Page, who played the Duke of Hastings in season one.
Page has been rumored for a couple of high-profile franchise roles and confirmed for others. Recently, he was cast as a lead in Paramount's forthcoming Dungeons & Dragons film opposite Chris Pine. Now, he's also set to join what is being hailed as the biggest Netflix original movie of all time.
What is Netflix's 'The Gray Man'?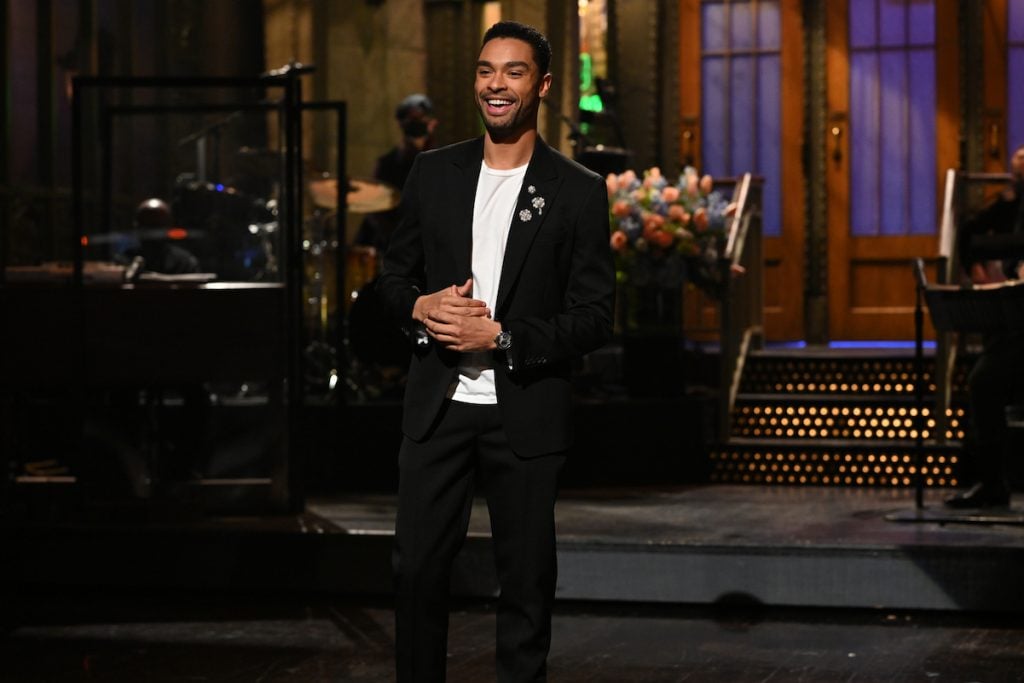 Deadline reported in 2020 that Avengers: Endgame directors Anthony & Joe Russo had signed on to helm The Gray Man for Netflix. Based on a 2009 thriller novel by Mark Greaney, the film is hoped to start a franchise on the level of James Bond for the streamer and will have the $200 million budget to back that ambition up. This will make it the most expensive original film in Netflix's history. Eat your heart out, The Irishman.
The Russo Brothers will reunite with Marvel stalwart Chris Evans, who is set to play the villain opposite Ryan Gosling as the lead, Court Gentry. Gentry is described as a former CIA operative working as a freelance assassin. Evans will play one of Gentry's former Agency colleagues on a hunt for the assassin in a globetrotting adventure.
Deadline reported more recently that Page had been added to the cast in an unspecified role, sticking with Netflix after the success of Bridgerton. The film is expected to start shooting soon for a 2022 release date. Alongside Gosling, Evans, and Page, the film will also star Ana De Armas, Billy Bob Thornton, Alfre Woodard, Wagner Moura, and Jessica Henwick.
What other roles is Regé-Jean Page rumored for?
The Gray Man is far from the only project that Page has circled after the huge popularity of Bridgerton. Some rumors have put the British actor in the orbit of major franchise lead roles.
Firstly, Page's name was added to the swirl of actors rumored to be under consideration to play the next James Bond. Once No Time to Die hits theaters, long-time 007 lead Daniel Craig will retire from the role, leaving a massive opening for a new star. Page has dismissed the notion, but many agree that he would be a great fit.
"If you're a brit and you do something of any regard that people renown well, people are going to start saying the 'B word,'" Page said in an interview. "I'm very glad to have the badge, I'm very glad to be in the company of such people who have the badge, but it's just a badge."
Later on, he was also rumored to be in talks to join Black Panther II as the new series lead. Out of respect for the legacy of the late Chadwick Boseman, Marvel Studios will not be recasting T'Challa, meaning that Page would be playing an entirely new character.