'Bridgerton' Star Ruby Barker Opens Up About Hospitalization for Her Mental Health
Bridgerton fans know Ruby Barker as the actor who played Marina Thompson in the popular Netflix series. In a recent Instagram video, Barker got candid about her mental health, including the fact that she was hospitalized. She also encouraged others to take stock of their own mental health and step away if need be. Here's what the actor had to say.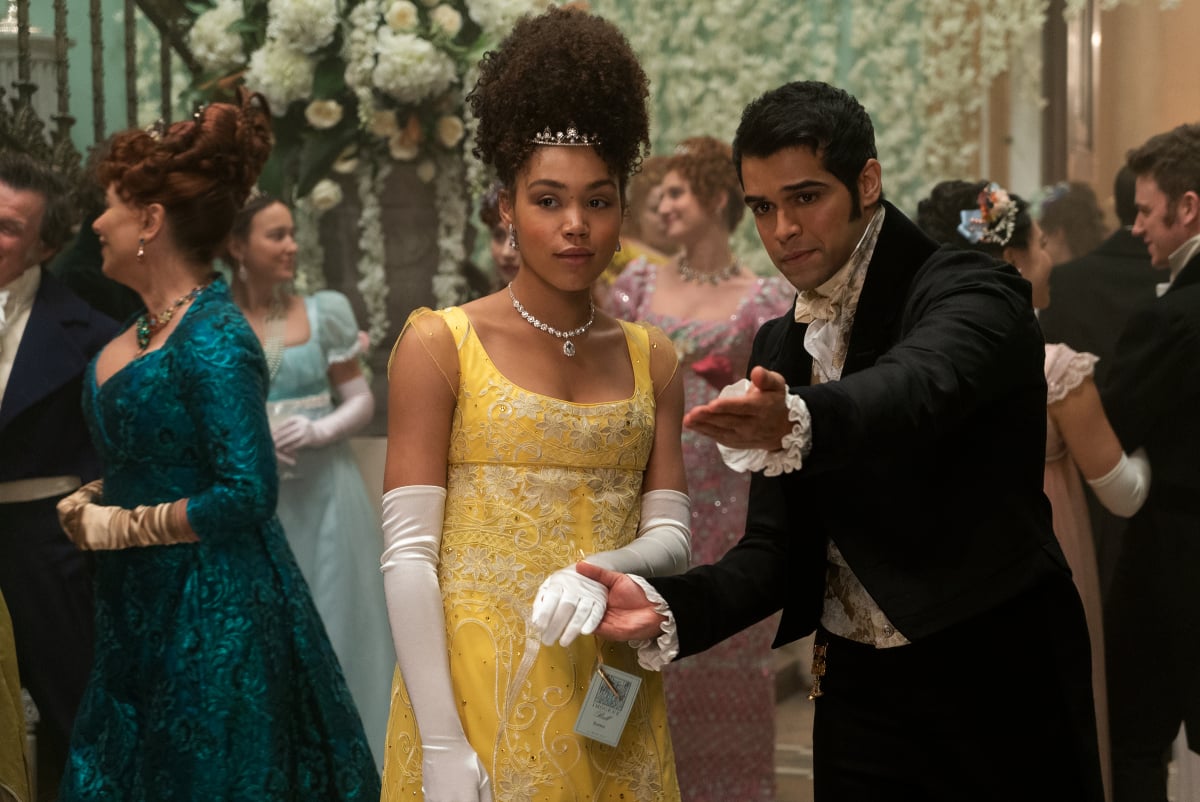 Ruby Barker played Marina Thompson in 'Bridgerton'
Back in 2020, Ruby Barker joined the cast of Bridgerton as Marina Thompson, the beautiful distant cousin of the Featheringtons. Marina soon catches the eye of quite a few gentlemen, but she has a serious problem. She is pregnant with the child of Sir George Crane. Marina eventually learns of George's death and accepts his brother Phillip's offer to marry her.
Barker returned for a guest appearance in Bridgerton Season 2. Colin paid Marina a visit at Phillip's estate. While there, Marina assured him that she is happy with her life and her decisions. It's not yet clear whether Barker will have a role in Bridgerton Season 3, which will begin filming this summer.
Barker opened up about her recent hospitalization for her mental health
Months after the release of Bridgerton Season 2, Ruby Barker opened up about her mental health in an Instagram video. "I've been really unwell for a really long time, and I just wanted to be honest with everybody. I have been struggling," the actor said in the video. "I'm in hospital at the minute. I'm going to get discharged soon."
Barker continued: "I was carrying the weight of the world on my back, and now I'm at a point where I have a diagnosis and I will talk to you about that at another time. But I have a diagnosis, and I am relinquishing myself and forgiving myself and drawing a line in the sand."
The actor also took the opportunity to advise others to take care of their mental health: "I want to encourage others, if you are struggling please, do yourself a favor, take a break, stop being so hard on yourself."
She added, "Sometimes you've just got to take a break, and you've just got to say, 'I can't do this right now. I need support.' And that's basically where I've got to."
The actor thanked Shonda Rhimes and quoted her 'Bridgerton' co-star
In her Instagram video, Ruby Barker also took the opportunity to thank Bridgerton executive producer Shonda Rhimes. "I need to thank Netflix and Shonda Rhimes and Shondaland for giving me an opportunity, for saving me — saving me and giving me an opportunity."
Several days later, Barker posted an update on Instagram announcing that she was discharged from the hospital. "I just wanted to say a massive, massive thank you to everybody," Barker stated. "Everyone has been — from the press, the media to my loved ones, my friends, my supporters to people that follow me — you have all been incredible."
The actor also shared a piece of advice from her Bridgerton co-star. "Sometimes you've just got to find the funny and open yourself up to that. And Claudia Jessie, who plays Eloise Bridgerton, I remember she said to me when I was on set, she told me to flip the coin. She said, 'It might be dull on one side, but just flip the coin and you'll find it's shiny on the other.'"
All episodes of Bridgerton are currently streaming on Netflix.
How to get help: To connect with mental health resources near you, visit the National Alliance on Mental Illness (NAMI) website.
RELATED: 'Bridgerton' Season 2: How Old Are Kate and Edwina Sharma?