'Bridgerton': What Time Period Does the Netflix Show Take Place?
Netflix's Bridgerton is based on Julia Quinn's historical fiction novels. Understanding the time period that the show takes place makes certain things about Bridgerton much more clear. Of course, Netflix took some creative liberties, but there are some parts of the show that reflect real history. Here's everything you need to know about the time period Bridgerton takes place.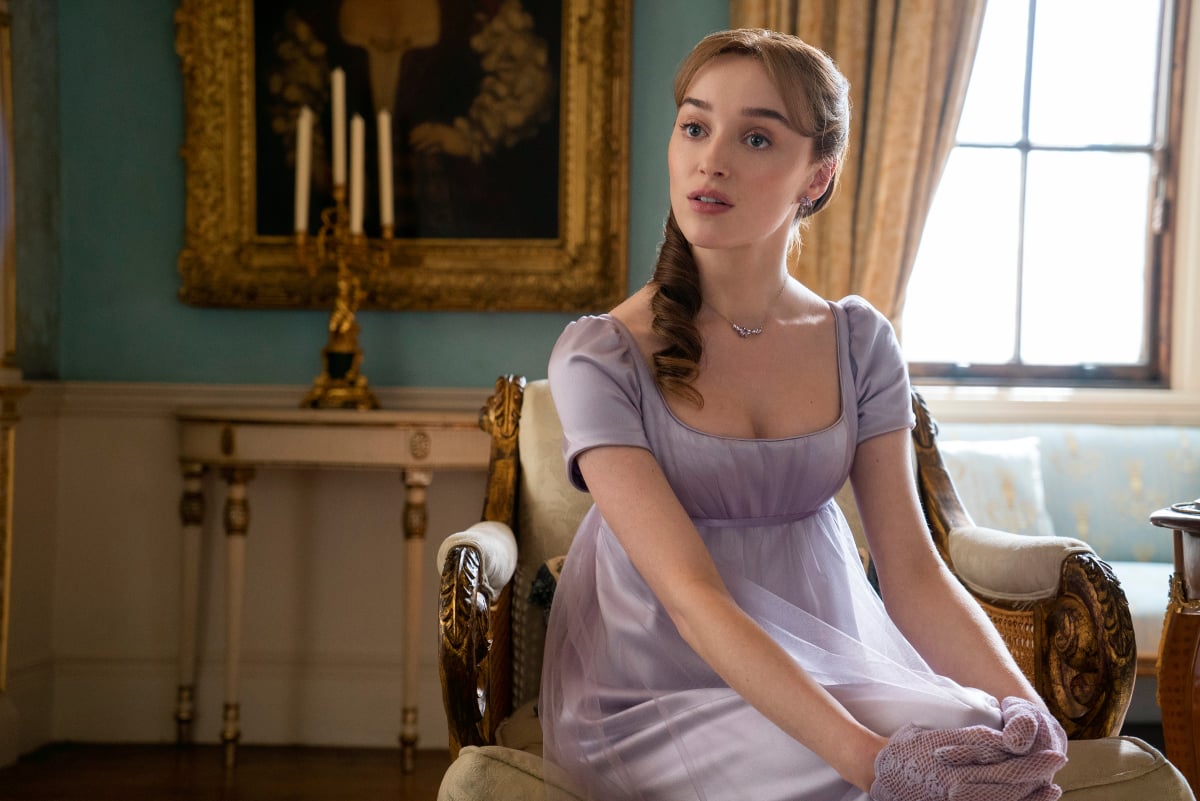 'Bridgerton' takes place during the Regency Era
Bridgerton Season 1 takes place in London in the year 1813. Season 2 takes place a year later. The time period from 1811 to 1820 was known as The Regency Era and there's an important reason for this era's name. Fans of Bridgerton will remember that King George III is not well throughout the show.
The real king did in fact slip into madness. According to The Regency Town House, he was deemed unfit to rule in 1811. His son, George VI, took over as "regent" until his father's eventual death in 1820, hence the name Regency Era.
Julia Quinn's Bridgerton books begin in 1813. The final book takes place in 1827. The years from 1714 to 1830 encompass the Regency Era. They are known as the Gregorian Era, because Kings George I, George II, George III, and George IV ruled during this time.
Are the 'Bridgerton' costumes historically accurate?
Bridgerton Season 1 costume designer Ellen Mirojnick certainly looked to the time period for inspiration. However, according to The Cut, Mirojnick amplified the looks into a "funkier, louder, wilder version of the 1800s."
"I always begin with the actual time period that I'm working in, and then from there, I am tasked with interpreting the period. Our show is a fictionalized version of 1813 and the Regency era," Mirojnick told The Cut.
"I can't emphasize fictionalized enough because that allowed me to really step out of the box and look at inspiration from many different areas. The single artist that was the inspiration for Bridgerton was an Irish painter named Genieve Figgis. I looked at her paintings and they just knocked me out."
'Bridgerton' plays with other aspects from its time period
Bridgerton fans will notice that the Netflix series portrays a racially integrated London, where people of color are a part of the nobility. This was not historically accurate for the time, but it's not the only way the show takes its liberties with the time period.
For example, the cast of Bridgerton played a round of Regency Era trivia in a video with MTV UK. Some were surprised to learn that sending letters between unengaged or unmarried couples was forbidden back then.
Bridgerton Season 2 reveals that Colin and Penelope have been writing to each other, but the show doesn't make it appear to be anything particularly scandalous. "That's the fantasy part of the show," said Colin actor Luke Newton.
All episodes of Bridgerton are currently streaming on Netflix.
RELATED: 'Bridgerton': The 'Ton' Doesn't Mean What You Think It Does