'Bridgerton' to the MCU? Regé-Jean Page Rumored for 'Black Panther 2' Role
Bridgerton officially had the biggest debut ever for a Netflix original series with over 82 million views in its first four weeks, according to The Hollywood Reporter. Naturally, this has put a massive new spotlight on many of its stars, some of whom are already rumored to be fielding major offers.
Will a 'Bridgerton' star be the next Black Panther?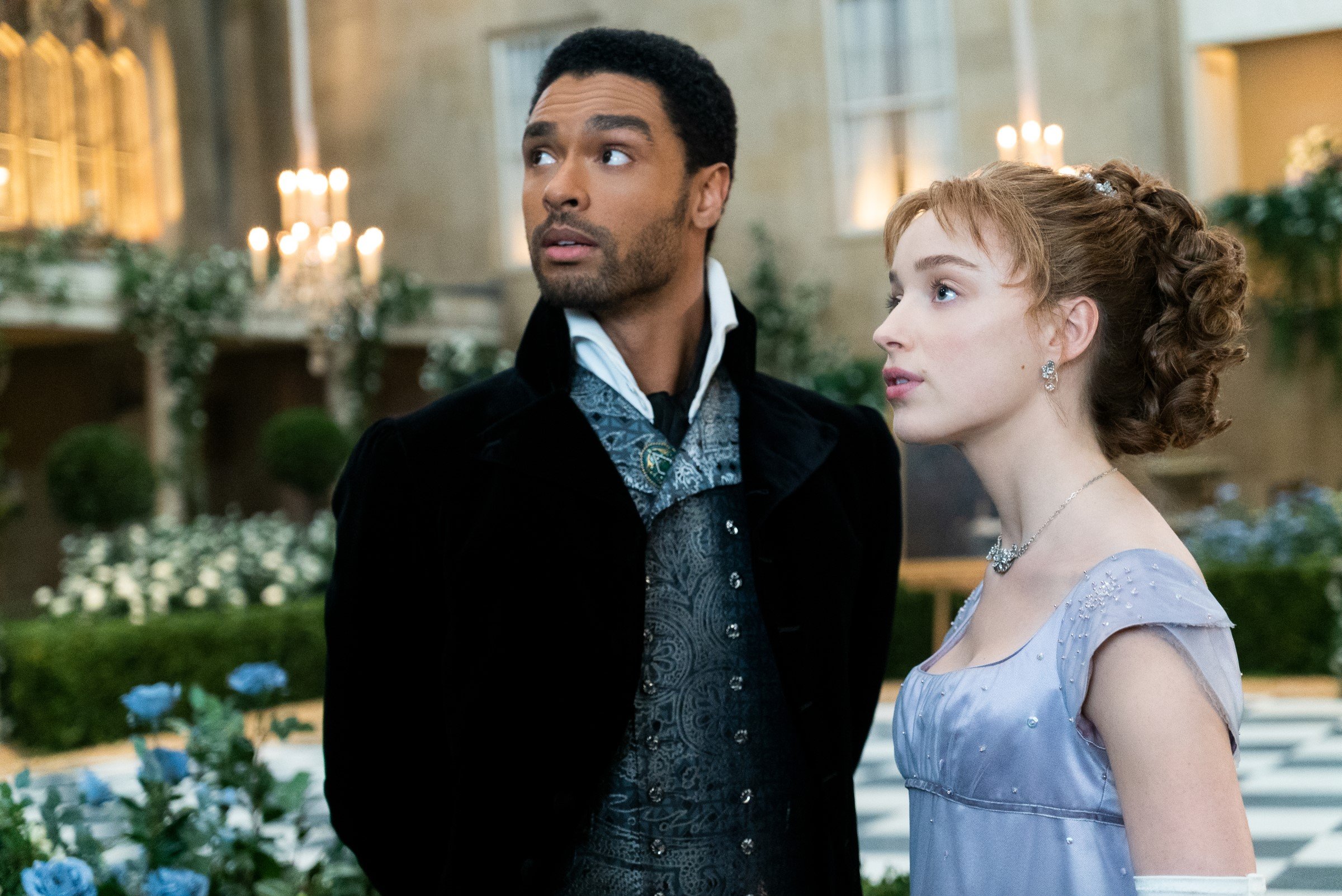 Regé-Jean Page has been a standout for many new fans in the first season of Bridgerton, thanks to his sultry yet layered performance as Simon Bassett, the Duke of Hastings and the primary love interest of Daphne Bridgerton (Phoebe Dynevor). Said fans would probably be excited to see Page show up everywhere and not just in further seasons of the regal romance series.
According to a new rumor, this might just be on the cards as Page is said to be in discussions for a huge role in the Marvel Cinematic Universe. The rumor stems from the interesting gossip blog, Crazy Days and Nights (more on that later), and suggests that Page is circling a new character for Black Panther II who will take up the mantle of the titular Wakandan hero left vacant after the tragic passing of Chadwick Boseman.
How many grains of salt this rumor should be taken with is unclear. The writer of the blog the story originates from claims to be a Hollywood lawyer and typically shares extremely salacious and sometimes outlandish gossip about celebrities, posted in quick snippets and usually without names.
"The internet host who has been banned everywhere, received a bunch of under the table crypto money was supposed to share the six figure windfall with several other people," a post from January read. "He has stiffed all of them. Well, they probably won't kill him until they torture him for his digital wallet password."
That sort of thing. Nonetheless, Hollywood is an often salacious and occasionally outlandish town, and some of the author's tidbits have proven true in the past. At the very least, they aren't worth writing off altogether.
Who could Page be playing in 'Black Panther II'?
So, if this rumor ends up having a measure of truth, who could the Bridgerton star be playing? ComicBookMovie.com has an interesting and quite plausible theory: Kasper Cole.
Cole was first introduced by writer Christopher Priest and artist Dan Fraga in 2002. At the time, sales on Black Panther were flagging and the decision was made to replace T'Challah with a new character. The biracial son of an African man and a Jewish woman, Cole is an NYPD narcotics officer who is best known as the street-level crimefighter, White Panther. Cole later takes over the mantle of Black Panther for a time, lending more credence to the theory that he might lead Black Panther II.
Page's distinct biracial upbringing would also make him a strong candidate to play a character like Cole. The son of an English preacher and a Zimbabwean woman, Page spent the first part of his childhood in Harare, Zimbabwe, and later moved to England for secondary school.
This isn't the only major franchise rumored to be courting Page after his rise to fame in Bridgerton. He also said to be among the names under consideration to replace Daniel Craig as James Bond after the release of No Time to Die, whenever that ends up being.