'Bridgerton': What is a Rake? We Have an Extensive 2-Part Definition in Season 2
Find out the full definition of a rake that Julia Quinn provides in 'Bridgerton' Book 2, 'The Viscount Who Loved Me.'
When Bridgerton Season 1 dropped to Netflix, viewers all had the same question; what is a rake? Fans of the series quickly found out that the Duke of Hastings (Regé-Jean Page) and Anthony Bridgerton (Jonathan Bailey) were both rakes, which was not a good thing. Although Page won't return for Bridgerton Season 2 with Daphne (Phoebe Dynevor), the upcoming installment is about Anthony and the woman who marries such a rake.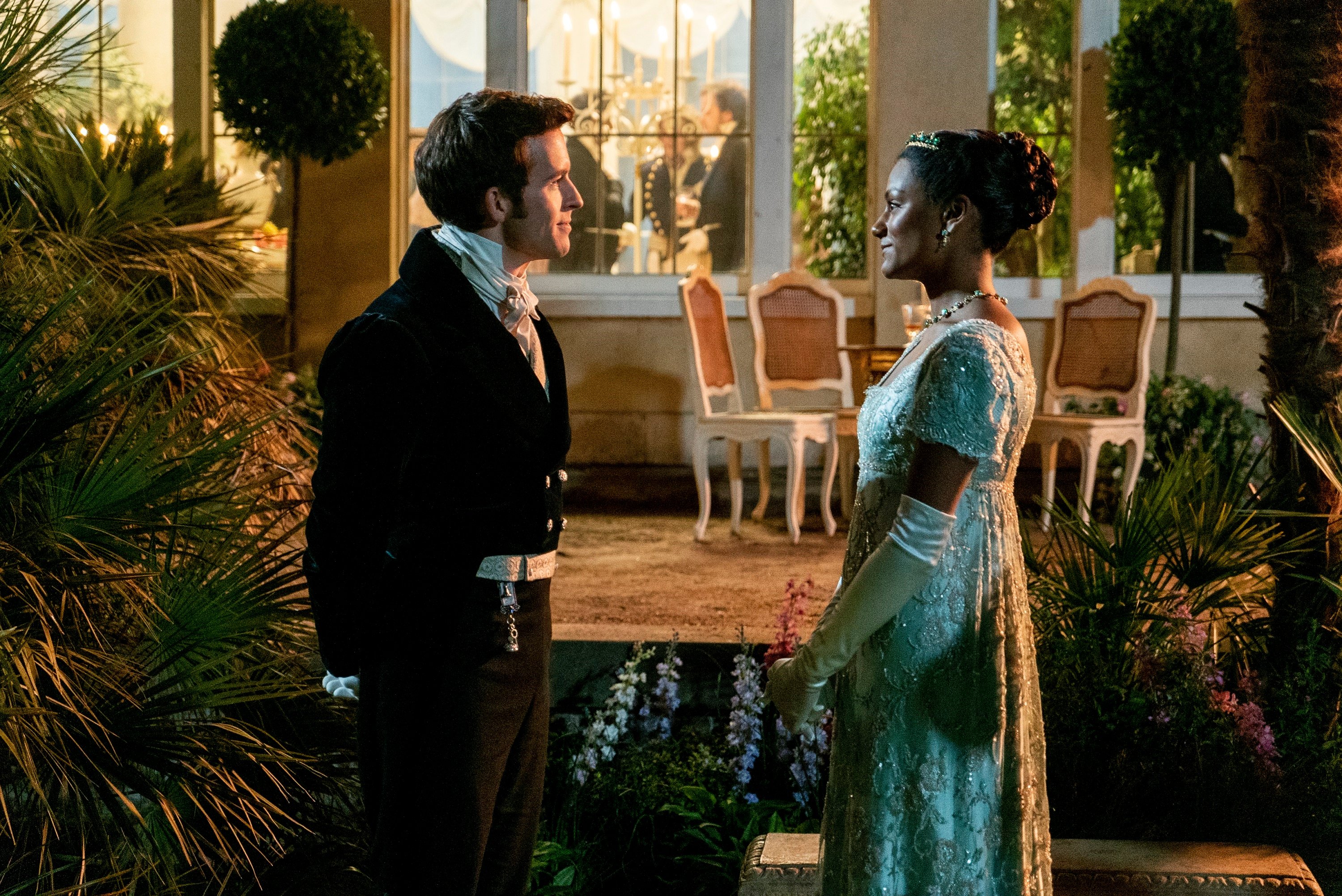 What does being a rake mean in 'Bridgerton'?
Although most viewers thought of a rake as an implement for gathering leaves, Julia Quinn's Bridgerton novels define a rake quite differently. After watching season 1, fans guess that a rake is a man who doesn't want to marry but would rather spend time with multiple women. Bridgerton Season 2 is based on book 2, The Viscount Who Loved Me. Quinn gives a full definition of the term in chapter 1 of this novel. 
"A rake (lower-case) is youthful and immature," Lady Whistledown wrote in the second Bridgerton novel. "He flaunts his exploits, behaves with utmost idiocy, and thinks himself dangerous to women."
However, in the second novel, Quinn points out a difference between a rake (lower-case) and a Rake (upper-case). Judging by the title of Bridgerton Season 2 Episode 1, "Capital R Rake," viewers will see this society paper when the Netflix series returns in 2022.
"A Rake (upper-case) knows he is dangerous to women," Lady Whistledown's Society Papers continued in chapter 1.
In the Bridgerton world, a rake is a man who does not want to settle down. Instead, he is promiscuous and enjoys spending his money on drinking and gambling. 
Is Anthony Bridgerton a rake? 
The answer is a resounding "Yes," according to Lady Whistledown's Society Papers of 1814. As mentioned above, in the same chapter, Kate and Anthony also both insist that Anthony Bridgerton is a rake. The book that Bridgerton Season 2 follows begins with an entire chapter about Anthony being a rake, so the discussion likely occurs in the Netflix series.
"Bite your tongue, Edwina," Kate tells her sister in The Viscount Who Loved Me. "You are not to have anything to do with Viscount Bridgerton. Everyone knows he is the worst sort of rake. In fact, he's the worst rake, period. In all London. In the entire country!" 
Later in the chapter, Anthony Bridgerton admits that he is a rake.
"Anthony knew that he did not fit the image of a man who had settling down on his mind," Quinn's novel reads. "He'd spent the last decade as the worst sort of rake, taking pleasure where he may."
So, Anthony is a rake, but he does want to settle down, find a wife, and have children. What he does not want is to fall in love because Anthony believes he's destined to die at a young age, no older than his father was when he died from a bee sting.
When does Bridgerton Season 2 come out?
The wait is getting shorter; Bridgerton Season 2 drops to Netflix on March 25, 2022. In season 2, Anthony falls for Kate Sharma (Simone Ashley); however, he's engaged to Kate's sister, Edwina Sharma (Charithra Chandran). Executive producer Chris Van Dusen promises that the upcoming season will live up to the first. 
"This romance will be just as sweeping and beautiful as viewers have come to expect [from Bridgerton]," the producer told TV Insider. 
Bridgerton Season 1 is currently available for streaming on Netflix.