'Bridgerton': What Was It Like When Phoebe Dynevor and Regé-Jean Page First Met?
 Bridgerton has officially become Netflix's biggest series ever with 82 million households around the world tuning in to see the show. One of the biggest draws to Bridgerton was the steamy romance between The Duke of Hastings, Simon Basset, played by Regé-Jean Page, and  Daphne Bridgerton, played by Phoebe Dynevor. The chemistry between the two has been absolutely off the charts, but were there sparks flying between them on their first meeting?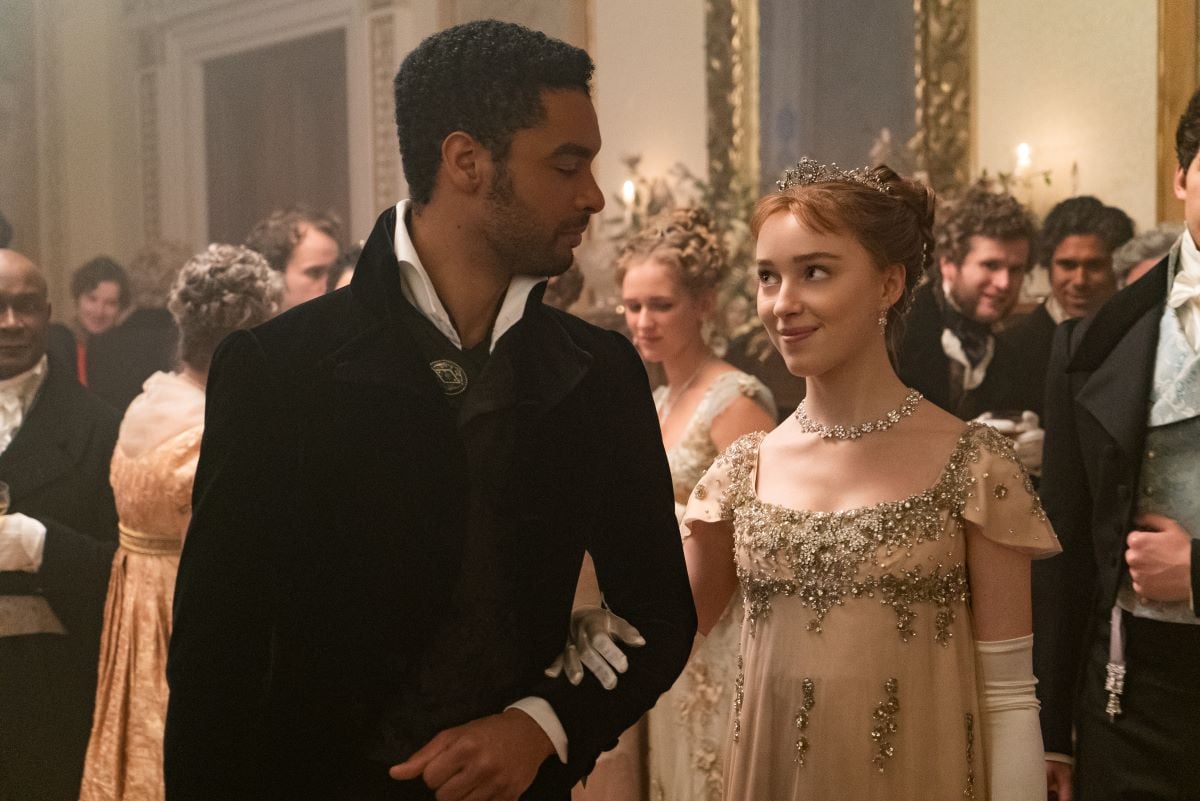 Daphne and Simon's romance
Season 1 of Bridgerton took Daphne and Simon through a rollercoaster of emotions. When they first met, they weren't exactly fans of one another. Daphne thought Simon was an arrogant rake and proclaimed to have no interest in him whatsoever. But when her brother ran all of her other suitors off, she and Simon struck a deal. They decided to pretend to court one another so that other men would become interested in Daphne and all of the women in town would leave Simon alone.
Of course, their pretending soon gave way to real feelings. Throughout the show, Daphne and Simon have to grapple with wondering if love is enough to make a relationship and a marriage work.
Phoebe Dynevor was cast because of Regé-Jean Page
Page had already worked with Shonda Rhimes before on For the People. So Rhimes had him in mind for Simon from the beginning.
"Shonda always always wanted Regé," director Julie-Ann Robinson told Deadline. "The person I am proudest of casting is Phoebe because we did see A LOT of people for that role. I saw her on tape. and I was just taken by her because she is so captivating."
Dynevor read for the role with Page before being cast.
"We managed to have this magical audition process with Shonda there where we put them together and I was able to direct them," Robinson continued. "Regé was already pre-decided but Phoebe came in and read. She was fantastic and got the role."
What was Phoebe's first impression of Regé?
When Dynevor first met Page, she thought he was expertly cast.
"That he was the perfect Simon," she told Glamour of her first thoughts of Page. "He's very polite and gentlemanly and all the things that Simon is…well, Simon's a lot more than gentlemanly and polite. But Regé definitely had that composure of a Regency man. I saw it straight away."
Playing Daphne and Simon together wasn't difficult because Dynevor and Page were able to work with one another quite easily.
"I think we worked really well together, and I learned a lot from him," she said. "We have different acting styles, so we bounced off each other in that respect. We both were on the same page about the characters and what their relationship was. I loved working with him."
Opposites attract on 'Bridgerton'
Though Dynevor believes that she and Page have different methods of acting, their styles meshed well together.
"I suppose when I say acting styles, I just mean that I was working from a very Daphne perspective—she's quite open and receiving and bouncy," Dynevor said. "Simon is sort of the opposite. We gelled in the sense that we were similar in that way on set. It worked for the characters. 
"I learned a lot from how he works," she continued. "He did a series for Shondaland before, For the People, so he very much knew how Shondaland worked and what they wanted. It was interesting to learn that style."