'Bridgerton': Who Is Regé-Jean Page's Girlfriend, Emily Brown?
Regé-Jean Page stole the hearts of millions of people around the world with his portrayal of Simon Basset, the Duke of Hastings in Bridgerton. His onscreen chemistry with Phoebe Dynevor, who plays Daphne Bridgerton, had everyone swooning and more than a few people wishing that Page could be their Duke. Now, Page has been pictured getting cozy with a woman who is definitely not Dynevor. So, who is Page's girlfriend, Emily Brown?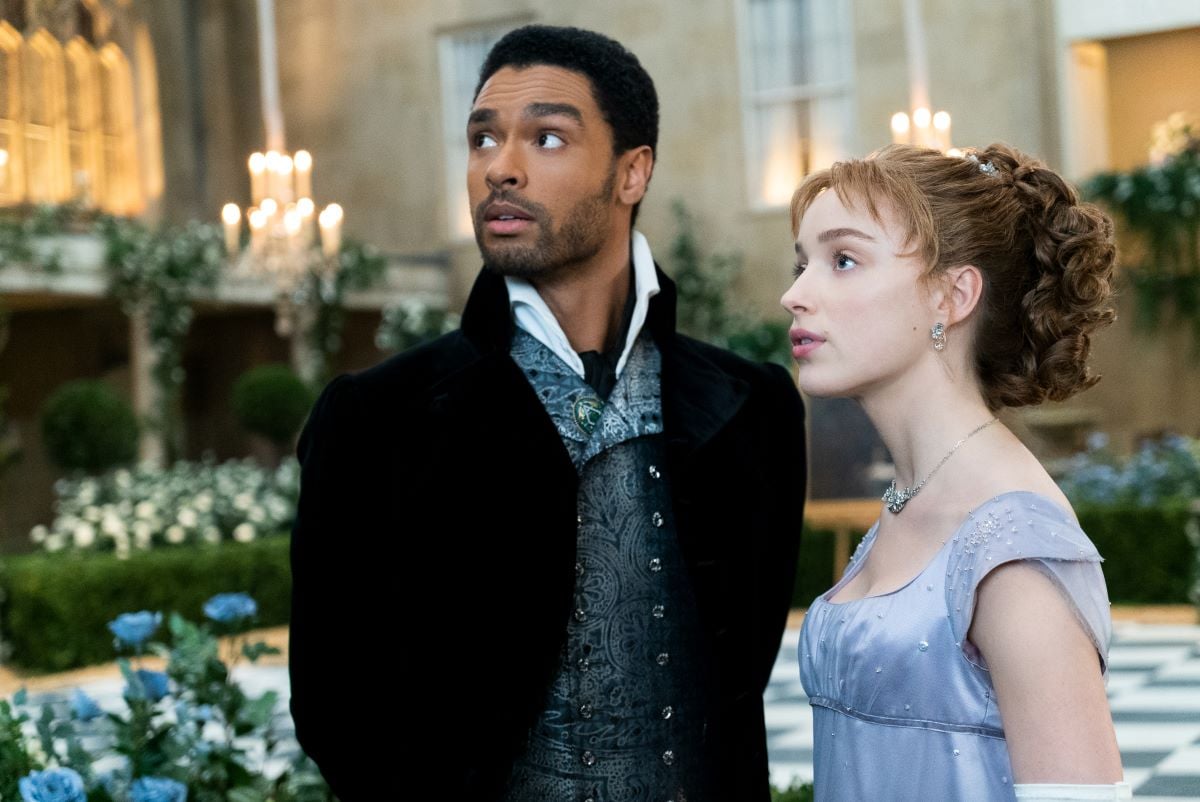 Regé-Jean Page and Phoebe Dynevor's connection
Onscreen, the chemistry between the Duke and Daphne is unmatched. Their love story felt both genuine and swoon worthy. One of the most memorable lines in season 1 perfectly sums up the relationship between the two.
"But with Daphne… Miss Bridgerton… conversation has always been easy," the Duke tells the queen when pleading to marry Daphne. "Her laughter brings me joy. To meet a beautiful woman is one thing, but to meet your best friend in the most beautiful of women is something entirely apart."
It was ultimately Dynevor and Page's chemistry that landed Dynevor the role.
"We managed to have this magical audition process with Shonda there where we put them together and I was able to direct them," director Julie-Ann Robinson told Deadline. "Regé was already pre-decided but Phoebe came in and read. She was fantastic and got the role."
Since the show premiered, Dynevor has often commented on what it was like to work with Page.
"I think we worked really well together, and I learned a lot from him," she told Glamour. "We have different acting styles, so we bounced off each other in that respect. We both were on the same page about the characters and what their relationship was. I loved working with him."
Who Is Emily Brown?
Sadly for fans who wanted to see Page and Dynevor together in real life, he seems to already be dating a woman named Emily Brown. The two were first seen together huddled up on the streets of North London. Brown is a part-time soccer player who plays for South-West London's FBB Warriors, according to the Daily Mail. According to the outlet, she also works as a freelance writer and has done work for Nike, Converse, and Uber.
It appears Brown and Page's relationship is quite serious as the couple bought a home together in North London last year.
Has Regé-Jean Page said anything about his relationship?
Page has been pretty tight-lipped about his personal love life and has only spoken about romance in general terms in interviews.
"I'm a huge fan of romance as a concept. Romance is a wonderful thing and we need more of it in the world," he told Entertainment Weekly. "Most things at their core are love stories anyway, whether they realize it or not. It's hilarious, the more seriously a show tries to take itself and detach itself from that, the more that the love story generally tends to come forward."
Dynevor has also been private about her personal life since Bridgerton premiered. In the past, she spoke about her relationships with Simon Merrill and actor Sean Teale but since then she has been keeping her personal life to herself.