'Bridgerton': What's Wrong With King George III? Historians Have Theories
Netflix's Bridgerton is a work of historical fiction and some characters were based on real people. For example, the show takes place in Regency Era London when Queen Charlotte ruled. In Bridgerton, Charlotte's husband King George III is shown to be ill with an unspecified illness. Historians have theories about what afflicted the real George III.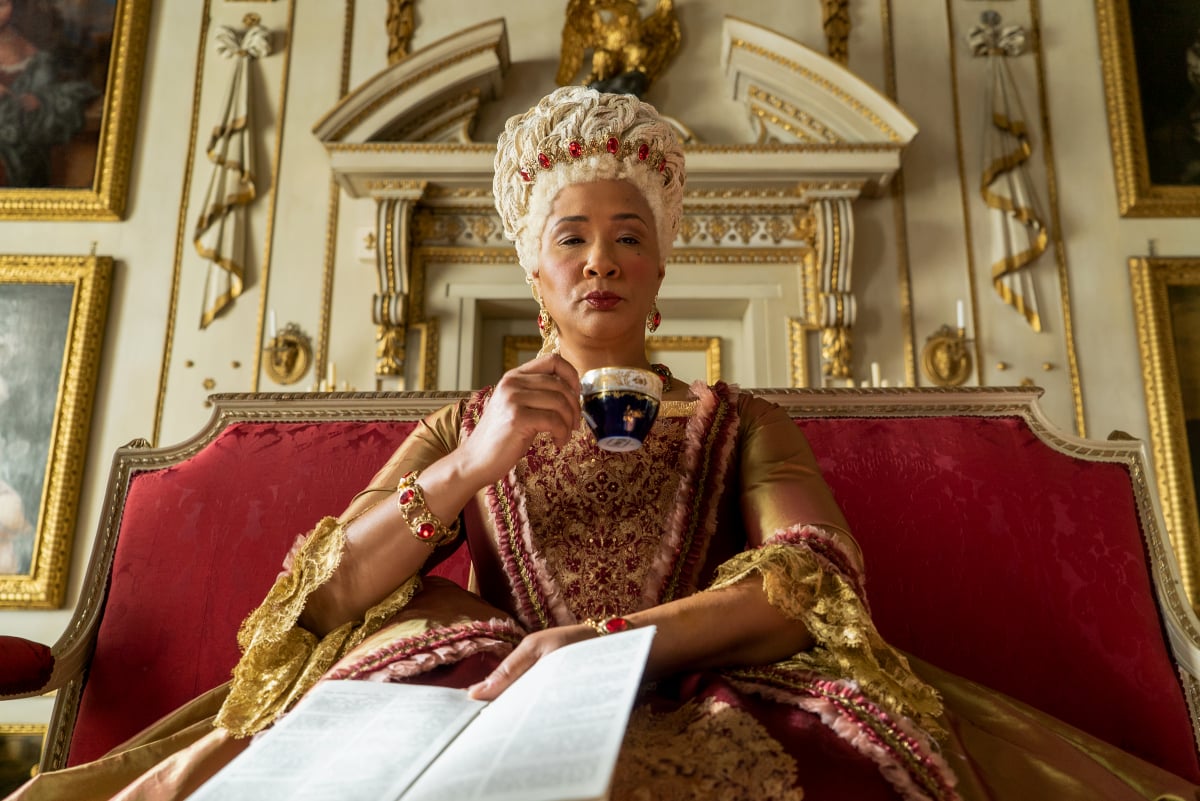 King George III is ill in 'Bridgerton'
Throughout Bridgerton, Queen Charlotte appears as the public face of the royal family. Eventually, it becomes apparent why. King George III is not well. In one scene, he appears to be more coherent. Charlotte sits down to speak with him about their children, but George does not remember that their daughter Amelia died several years ago. Suddenly, he becomes enraged, thinking that Charlotte did something to her.
King George makes his next appearance in Bridgerton Season 2. He bursts in on Charlotte, who is with Lady Violet, Lady Danbury, Lady Mary, and Edwina Sharma. George seems to believe that it is his own wedding day to Charlotte. He then becomes upset when the guards try to take him away. Luckily, Edwina is able to calm him down, impressing the queen.
Historians have theories about what afflicted the real King George III
The real King George III did suffer from a mysterious illness. This earned him the nickname the "mad king." In Bridgerton, George's symptoms seem to include confusion, memory loss, and irritability. According to ScreenRant, historical accounts of his illness include a variety of symptoms including convulsions, frothing at the mouth, rambling incoherently, and bouts of depression.
Toward the end of his life, he even lost his hearing, vision, memory, and ability to walk. According to Marie Claire, some historians attribute George's symptoms to porphyria. This is a group of hereditary liver disorders that can affect the nervous system and cause anxiety, confusion, and hallucinations. Others believe that George had dementia, bipolar disorder, or another psychiatric illness.
As King George's illness took hold, his son eventually took over as regent. His health continued to deteriorate until his eventual death. Additionally, Marie Claire reports that the real Queen Charlotte eventually stopped living with her husband as his illness progressed. Apparently, she even wrote letters to her husband, describing their separation as "painful."
Was the real Queen Charlotte Black?
Bridgerton portrays a fictionalized version of the Regency Era. In one scene from Bridgerton Season 1, Lady Danbury tells Simon how the king falling in love with Queen Charlotte, a person of color, changed everything. "Look at everything it is doing for us, allowing us to become. We were two separate societies divided by color until a king fell in love with one of us. Love, Your Grace, conquers all," she tells Simon.
Interestingly, The Washington Post reports that some historians do believe that Queen Charlotte had African ancestry. For example, Historian Mario De Valdes y Cocom has argued that Charlotte was a descendant of Martín Alfonso. His parents were supposedly Alfonso III and his concubine, Ouruana, a Black Moor.
RELATED: 'Bridgerton': Edwina Sharma Is More Than Just a Pretty Face