How Brie Bella's Sister Nikki Bella Is Helping With 'The Real Dirty Dancing' Prep
Former WWE star Brie Bella is preparing to take part in the Fox dancing competition 'The Real Dirty Dancing,' and is receiving advice from twin sister Nikki Bella.
Brie Bella is trading wrestling boots for heels in The Real Dirty Dancing. The WWE star is one of many celebrities participating in the Fox reality TV competition. The show premieres on Feb. 1. and follows the celebrity teams as they recreate dance moves from the famous 1987 film.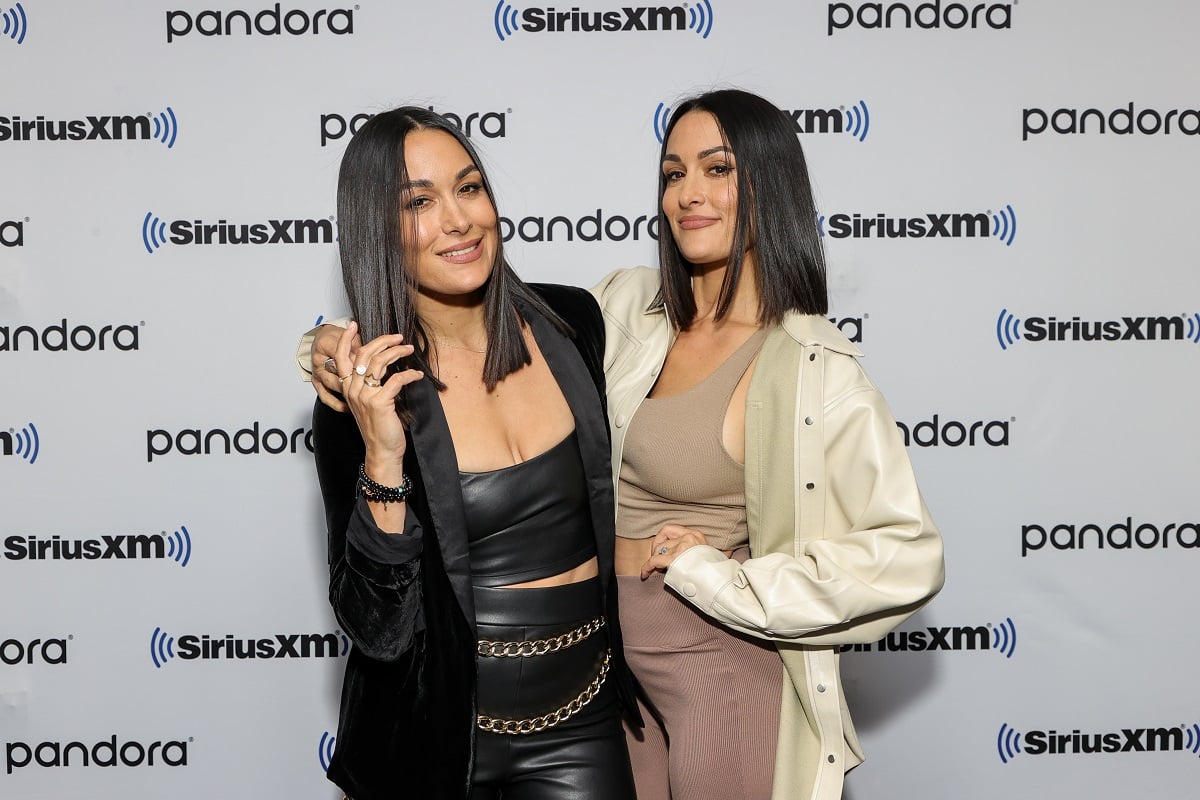 'The Real Dirty Dancing' star Brie Bella receives advice from Nikki Bella
Bella will have her work cut out for her on The Real Dirty Dancing. Paired with former NFL player Antonio Gates, the duo will recreate Jennifer Grey and Patrick Swayze's dance moves. Brie is used to doing footwork inside the squared circle, but it's a different story when it comes to the dance floor.
Luckily, she received expert advice from her sister Nikki Bella. Nikki is no stranger to dance competitions, having participated in Season 25 of Dancing With the Stars. With Brie taking a turn on the dance floor, Nikki offered her twin some good advice.
In an interview with TVInsider.com, Brie explained how Nikki helped her prep for The Real Dirty Dancing. "The one thing she told me I had to lose was in wrestling we go out as this larger-than-life strong persona. She is like, 'In dancing, you have to let go of that and find more of that feminine energy. The delicate side. In dancing, you have to be loose.'"
Experiencing the full 'Dirty Dancing' effect
The Real Dirty Dancing proved to be a fun experience for Brie. The show is filmed in Mountain Lake, Virginia, the same setting for the film. Celebrities will also be wearing attire similar to Baby and Johnny as they dance to Dirty Dancing iconic music.
As a fan of the original movie, getting to recreate these iconic moments was a dream come true for Brie. Aside from helping her loosen up, the experience also gained her new friends. Brie became close with her fellow competitors, Tyler Cameron, Cat Cora, Loni Love, and Anjelah Johnson-Reyes.
"I will say we all became close friends. We were on a group text. We felt like we were at camp. We'll have these friendships for the rest of our lives. It was really special what we did up there," Brie explained.
Worried about her husband Bryan Danielson getting jealous
Brie and Antonio will be getting down and dirty on The Real Dirty Dancing. With the pair performing sultry dance moves, Brie was worried about how her husband Bryan Danielson would feel. Although Brie got Bryan's approval for the show, she joked he might change his mind.
"I actually have to say it will be awkward sitting on the couch with my husband and watching it," she explained. "I guess Antonio should watch out because you know Bryan might be coming in with some wrestling moves."
Bryan and fans will get to see Brie in action when The Real Dirty Dancing premieres on Feb. 1.