Brie Larson Joins 'Fast & Furious 10' Cast, and a Comic Hilariously Pitches the Title
Academy Award-winner Brie Larson is officially part of the Fast & Furious 10 cast. So is Jason Momoa as a villain. The franchise debuted in 2001, and it keeps chugging right along. Big-time stars such as The Rock, John Cena, Gal Gadot, Kurt Russell, and Jason Statham have appeared in the series, and Momoa is following in their footsteps. 
The next The Fast and the Furious installment should hit theaters in 2023. We have a few details already, but the full title (if Universal Pictures chooses to name the sequel something other than Fast & Furious 10) is a mystery. Comedian Doug Benson has an idea.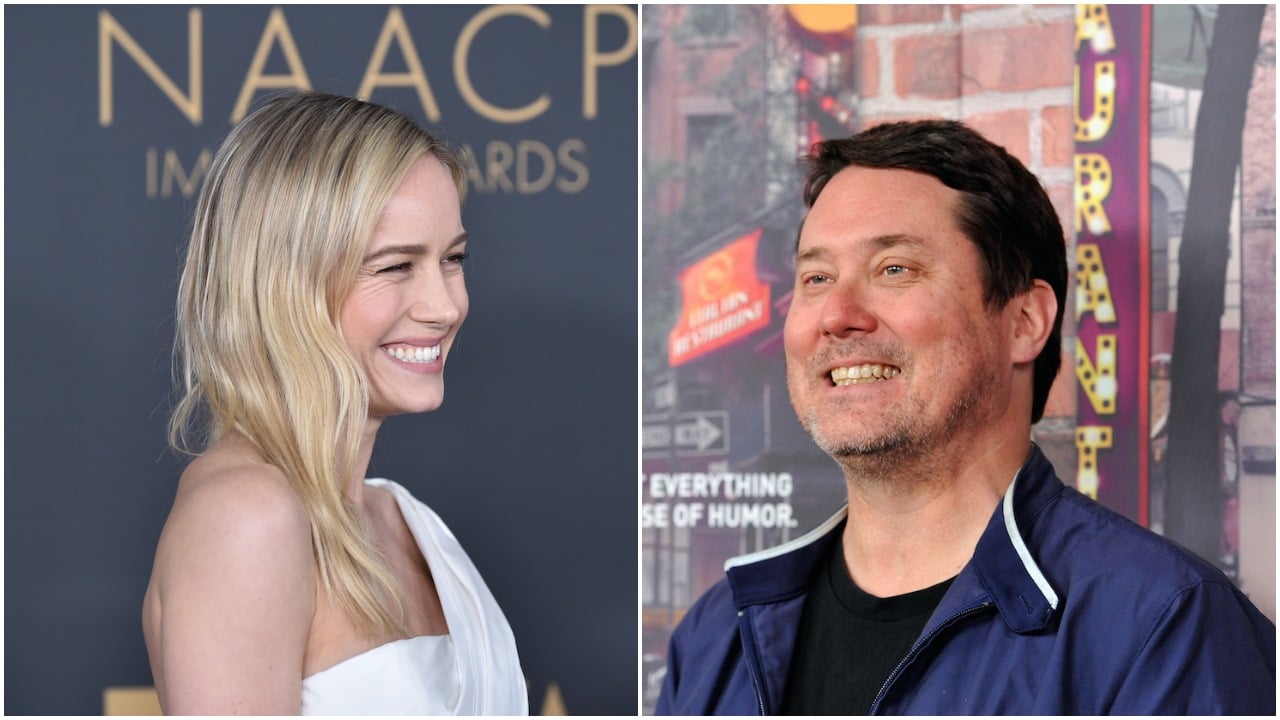 What we know about the 'Fast & Furious 10' cast and movie so far
It's no surprise fans will get another entry in The Fast and the Furious saga. F9: The Fast Saga hit theaters in June 2021, but the release date for the tenth installment won't come until April 2023.
Vin Diesel, Tyrese Gibson, Michelle Rodriguez, Sung Kang, Ludacris, and Nathalie Emmanuel return from F9. Justin Lin, who directed four previous entries in the series (including F9), returns to the director's chair.
Diesel, who served as a producer on six previous entries in the franchise, previously announced Portuguese actor Daniela Melchior had joined the cast.
Comedian Doug Benson congratulates Larson and pitches a title
Many of the films in The Fast and the Furious series have titles that are more than just numbered sequels:
2 Fast, 2 Furious
The Fast and the Furious: Tokyo Drift
Fast Five
Furious 7
The Fate of the Furious
F9
Where the Jaws, Cars, and Toy Story franchises simply went in numerical order, The Fast and the Furious instead have variations on a theme. Will Fast & Furious 10 follow suit? We'll have to wait and see, though Doug Benson pitched a title.
The comedian, who hosts the Doug Loves Movies podcast, quote-tweeted Variety's announcement of Larson joining the cast, and he wasted no time delivering a joke:
"Congrats Brie tell them it should be called 'Fast Ten Your Seatbelts.'"
Benson's title pitch is a joke, but considering some fans believe time travel and multiverses could come into play for Fast & Furious 10, maybe it's not such a far-fetched title.
'Fast & Furious 10' won't be Larson's first action movie
Larson's Oscar at the 2016 Academy Awards came for best actress in a leading role in the drama Room. She has since starred in other character-driven movies (including Glass Castle, Unicorn Store, and Just Mercy), but she's also lent her talents to big-budget blockbusters.
Larson starred as Carol Danvers/Captain Marvel in Captain Marvel, Avengers: Endgame, and the upcoming The Marvels. She also acted alongside Marvel Cinematic Universe stars Tom Hiddleston and Samuel L. Jackson in 2017's Kong: Skull Island.
Fast & Furious 10 won't be Larson's first action movie, and she's thrilled to join the cast:
"[E]xcited doesn't even begin to explain how I feel about joining the Fast family. Thank you for welcoming me in with so much kindness and excitement, @vindiesel," she wrote on Instagram. "[C]an't wait to share more (when I can)."
RELATED: Dwayne Johnson Confirms 'No Chance' He'll Return to 'Fast and Furious'