Brie Larson Went Full 'Method Actor' for 'Room,' Losing Her Body Fat and Rewiring Her Brain
When the Academy Award-winning film Room was in development, nearly every actor in the character's age range pursued the lead role of "Ma." The 2016 Oscar for Best Actress in a Leading Role eventually went to Brie Larson for the part, which she never expected to get.
Larson explains that she relied on method acting for the role, spending months in preparation. She got down to 12% body fat, drew on personal memories, and studied the aftermath of sexual abuse. Larson warned friends and family that she might be different while she was playing the role, which she says "rewired her brain."
Brie Larson became a method actor for her role in 'Room'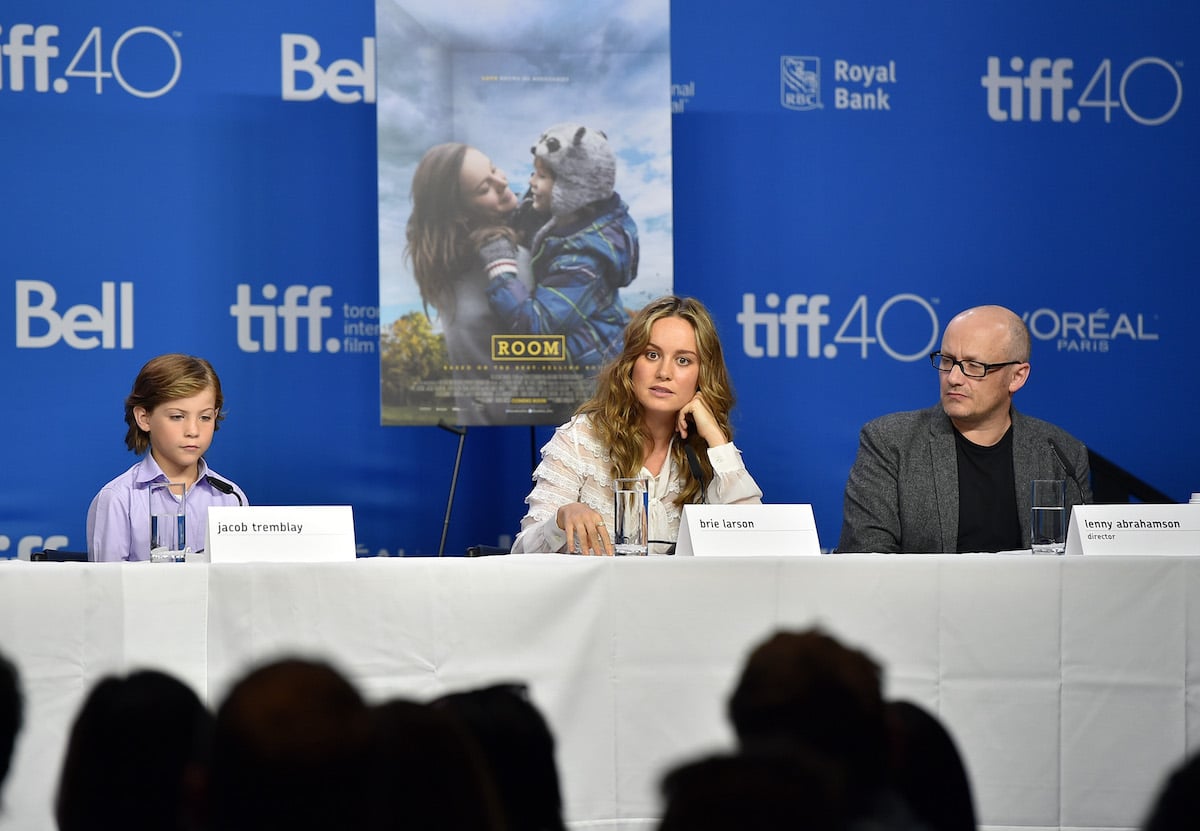 Room is the story of 5-year-old Jack, a boy who has lived with his mother in a small room for his entire life. His mother has been the captive of an unstable sexual deviant, the boy's biological father, for seven years. They plan their eventual escape and the story chronicles their adjustment to an outside world the boy has never seen before. At the heart of the story is the loving bond between mother and son.
According to Variety, Larson prepared for the role for six months, employing method acting to help her embody her character, "Ma." The acting technique involves emulating a given character through imitation. To play a character held captive and sexually abused, Larson studied the impact of sexual abuse on survivors. She also read about people who lived in captivity or solitary confinement.
Larson met with nutritionists to learn the effects of vitamin deficiencies. She even avoided the sun during pre-production so she could match the character's pallor. With the help of a trainer, she reduced her body fat to just 12% and built muscle.
Larson says playing the role was a demanding "emotional marathon" that left her feeling drained. By the end of principal filming, she explained that the emotional intensity level had her at the point where there wasn't enough hydration for the tears she needed to produce.
Larson wins the Oscar for Best Actress
Larson went on to win an Oscar for her performance in Room along with the BAFTA and Golden Globe awards. The film also earned Oscar nominations for Best Motion Picture of the Year, Best Achievement in Directing, and Best Writing, Adapted Screenplay.
Her experience in the film reminded her of her own childhood. Larson called up childhood memories to help her craft the performance.
When she was a child not much older than Jack's character in the film, Larson's mother took her and her sister for a three-week trip to LA. In truth, they'd moved there. They ended up in a small one-room apartment and the memory resonated with the actor who explained that, in hindsight, it was Room in some ways.
As her character did in the film, Larson's mother created a happy world for her daughters. They had little money, but her mother did everything she could to prevent them from realizing the lack. Larson wouldn't learn for years that her parents had divorced.
Other famous method actors use extreme practices
Method acting can take many forms and is used by many famous, award-winning actors today. The Netflix comedy-drama The Kominsky Method is actually based on a popular method acting system.
Benedict Cumberbatch recently used method acting for his role in Jane Campion's The Power of the Dog. The actor explained how the story, based on a book by the same title, addresses toxic masculinity. It explores the consequences when one's true nature isn't accepted or tolerated. The actor learned to castrate bulls and play the banjo. He didn't shower for six days for authenticity.
House of Gucci star Lady Gaga used method acting for the first time for the film. The actor and singer studied the movements of panthers to capture that energy in her performance. She worked with a dialect coach to learn an Italian accent. While critics have mostly praised her performance, many of them found the accent to sound more Russian than Italian.
Her House of Gucci co-star Jared Leto is notorious for method acting. In David Ayer's Suicide Squad (2016), Leto stayed in character 24/7. He sent his co-stars disturbing gifts like rats and dead pigs and even made the director highly uncomfortable.
RELATED: 'Breaking Bad': How Method Acting Nearly Destroyed Aaron Paul: 'I Would Dream as Jesse Pinkman'