Brie Larson on Samuel L. Jackson: 'Our Love Is Real'
Actors Brie Larson and Samuel L. Jackson met while filming the 2017 film, Kong: Skull Island. Since then they've worked together three times, most notably as members of the Marvel Universe.
Larson has taken on the starring role in the record-breaking movie Captain Marvel. Jackson has played the character of Nick Fury.
Over the past three years, the two actors have developed an incredible friendship. And we mean incredible. They sang Ariana Grande's "7 Rings" on Jame's Cordon's Carpool Karaoke.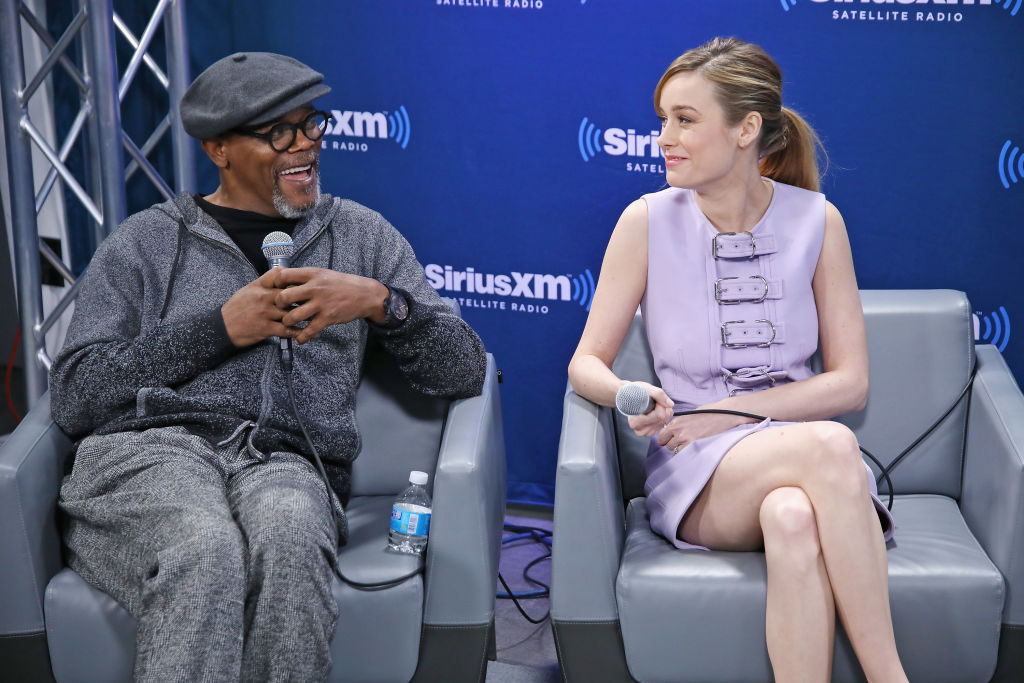 And they sang Bradley Cooper and Lady Gaga's song, "Shallows" together at the Academy Awards during Cooper and Gaga's live performance. Go inside their friendship and learn what each of them has to say about the other ahead.

Jackson on Larson's Marvel role

"She's very aware of who she is and her place in the universe in terms of [who] she is as a person of influence, [and] in terms of her being an actress and her voice being used in the right way," Jackson told reporters during a set visit in 2018.

"She's totally dedicated to making this something, and the way she empowers women already, you know that she's gonna give this character the qualities that will make any woman [and] young girl wish they could be her."

Jackson spoke about his friendship with Larson during a BBC Radio 1 interview saying, "So far, this movie's [Captain Marvel] been an enormous amount of fun, plus, really great to be part of Captain Marvel, or Brie's original story, because we're really great friends."

Jackson on their friendship

During the same set visit in 2018, Jackson discussed his friendship with Larson.
"We're very good friends. We work well together. We laugh together. We sing together. We developed a really, really great relationship when we were on 'Kong.' It's fun to be on the saddle with her," Jackson said.

Jackson's Marvel Universe experience is 'comforting' to Larson
He also said that his experience with Marvel has helped take some of the pressure off of Larson.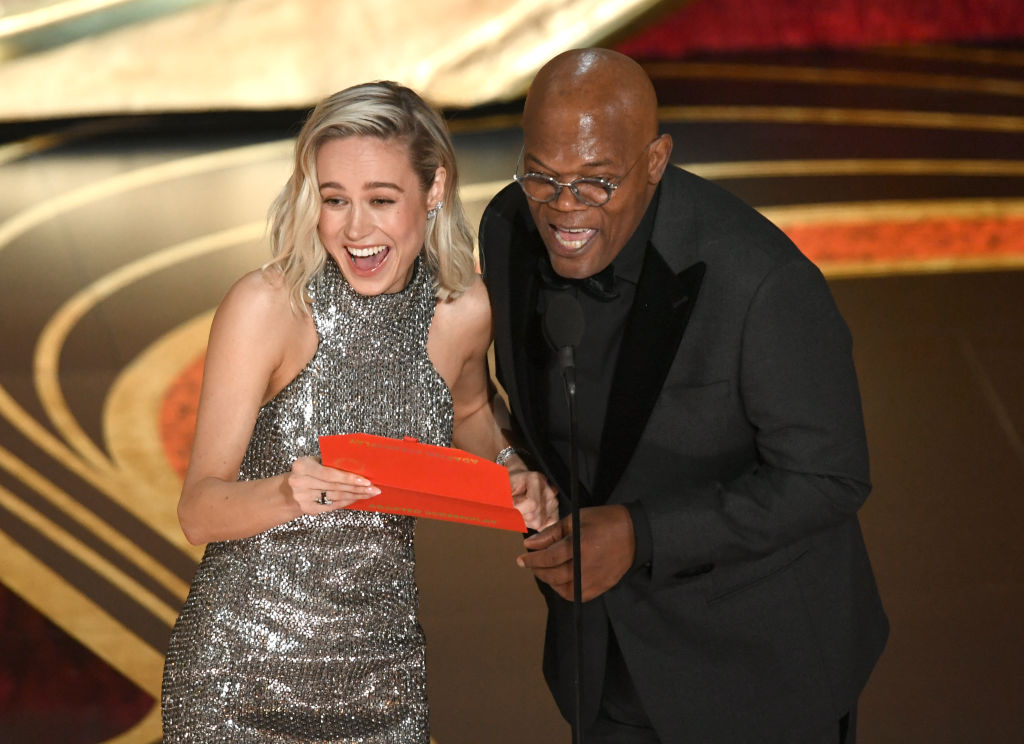 "And I think it's comforting for her to have someone around like me that's actually been a part of this Marvel universe for awhile—[who] kind of understands the largeness and the expectations that are there so she doesn't feel pressure," Jackson said.

Larson on their friendship

During an appearance on Jimmy Kimmel Live, Larson spoke highly of Jackson. "Our love is real," the actress told the show's host, Jimmy Kimmel. Larson also said she and Jackson text regularly and have code words that "deal mostly with people that we hate."

She has also shared her love for Jackson on Instagram. On February 23, 2019, she shared a picture of her and Jackson with the caption, "Best scene partner best travel partner best press partner best partner!" with a heart emoji.
Larson directed the indie film, Unicorn Store, which is set to premiere on April 5, 2019. Jackson has a role in the film, meaning the two spent even more time together over the past three years and will likely spend more time together promoting the film.