Could Brie Larson Play a Popular 'Star Wars' Legends Character, Mara Jade Skywalker?
When Disney purchased Star Wars in 2012, a good majority of the Star Wars Legends became non-canon. However, fans continually ask to see Mara Jade Skywalker appear in a new movie or TV series. Recently, rumors have surfaced that Brie Larson could play Mara Jade when she finally makes her move to canon Star Wars.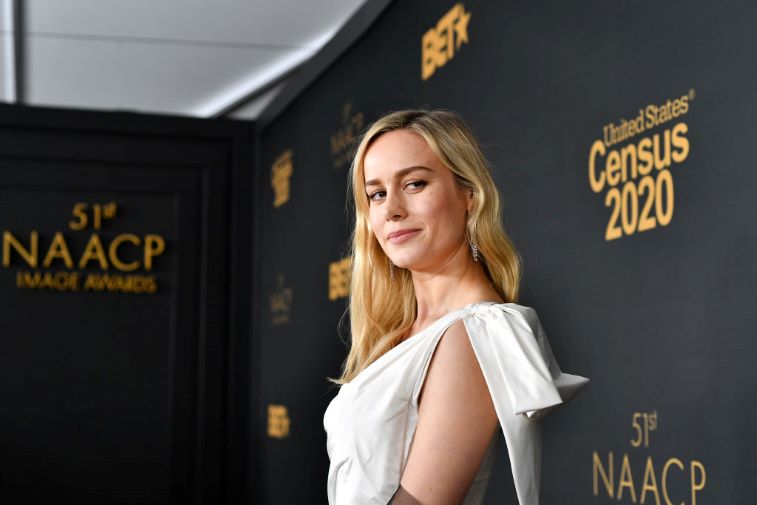 'Star Wars': Who is Brie Larson's possible character — Mara Jade Skywalker? 
Larson's character, Mara Jade, has a bit of a mised history in the Star Wars universe; however, fans love her. She's a fiery, Force-sensitive redhead who began as the Emperor's Hand but switched sides and eventually became a Jedi. 
Mara Jade first appeared in Timothy Zahn's Heir to the Empire in 1991. 
After the death of Emperor Palpatine, Mara Jade grew to become one of the best smugglers in the galaxy. This way of life put her in contact with Lando Calrissian, who she briefly had a relationship with. 
She grew close to Luke Skywalker, and instead of killing him, she fell in love with him.  
What 'Star Wars' movie or TV series could Brie Larson play Mara Jade Skywalker in?
Marvel Cinematic Universe star Brie Larson was rumored to play Ahsoka Tano in Kevin Feige's new Star Wars project. However, now her name is linked with Mara Jade in Fiege's movie, according to We Got This Covered. 
Larson has no problem wielding a lightsaber. She displayed her skills at Ace Comic-Con in October 2019. The Avengers: Endgame star looks like she is ready and willing to hop universes. 
"One knowledgeable source says Feige has told a major actor that there's a specific role he would like that person to play if and when he makes the movie," according to The Hollywood Reporter. 
It would make sense that the director might want to bring his MCU star with him on this venture. However, as with everything else in the Star Wars universe, things are under wraps until Disney and Lucasfilm are ready to announce. So, Larson, as Mara Jade is currently only speculation by various sources.
When will Fiege's 'Star Wars' movie with Larson debut?
"With the close of the Skywalker Saga, Kathy is pursuing a new era in Star Wars storytelling," Walt Disney Studios co-chairman Alan Horn told The Hollywood Reporter. "Knowing what a die-hard fan Kevin is, it made sense for these two extraordinary producers to work on a Star Wars film together."
Lucasfilm president Kathleen Kennedy added in an interview with Rolling Stone in November 2019 that the new film was still "a ways off."
Kennedy adds that the movie is still in discussions. There are no other spoilers at this point. We will keep watching this developing story.