Brie Larson Reportedly Wants to Be the Face of the MCU Like Robert Downey Jr.
When Avengers: Endgame premiered, Robert Downey Jr. was the highest-paid cast member in the Marvel Cinematic Universe. Since several of the original MCU actors including Downey Jr. have departed from the franchise, fans are wondering what characters and actors will step up to fill their shoes. According to reports, Brie Larson wants to be the face of the MCU as Captain Marvel in the same way Downey Jr. was as Iron Man.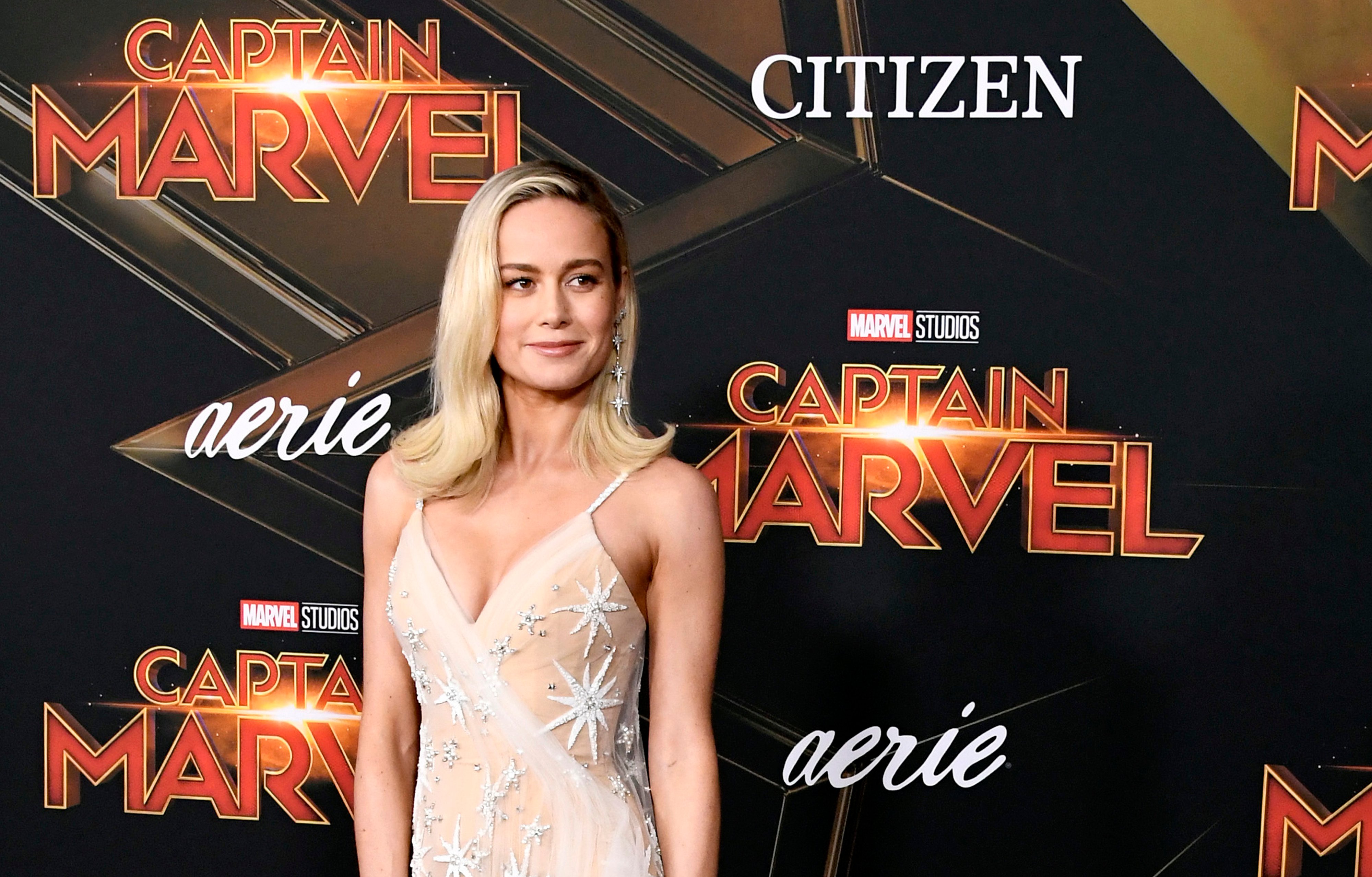 Brie Larson had name recognition before joining the MCU
Captain Marvel premiered in March 2019, and it grossed over $1 billion worldwide. This made the film the first female-led superhero movie to earn $1 billion. Larson then appeared in Avengers: Endgame in April 2019, and it became the highest-grossing film of all time, making over $2 billion worldwide.
When Phase 1 of the MCU began, many of the actors selected to lead the superhero films were up-and-comers. While Downey Jr. was well-known, he was in the process of re-launching his career when he was cast as Tony Stark in 2008's Iron Man. Coming into the MCU, Larson was already a household name after winning an Academy Award for her leading role in Room.
Brie Larson wants to lead the MCU
Following Black Widow in 2020, Tony Stark, Steve Rogers, and Natasha Romanoff will no longer be in the MCU. In their absence, Larson's character Carol Danvers is set to become the leader of the Avengers.
RELATED: Marvel Has Reportedly Met Brie Larson's Demands to Lead the New Team in 'Avengers 5'
According to a report by We Got This Covered, Larson is "reportedly pushing for the same kind of status that Downey Jr. previously held, that made him both the highest-paid member of the studio's roster and the focal point of the marketing and promotion of any of their projects that featured his involvement."
The push to be the face of the MCU comes after Larson was reportedly given a bigger role within the franchise by leading future Avengers movies. Larson pushing for more recognition makes sense given the success of Captain Marvel and Avengers: Endgame and her already-established name recognition.
The actress' role in the franchise
Following Avengers: Endgame, Spider-Man: Far From Home set up Tom Holland's Spider-Man to be the successor to Downey Jr.'s Iron Man. When the fourth Thor movie premieres, Thor will have the longest-running solo movie series in the MCU. However, it seems Captain Marvel has always been set to take over the franchise.
In a March 2019 interview, Marvel Studios president Kevin Feige gave insight into the importance of Larson's casting, saying:
"When we found out that Brie Larson might be interested in joining our world, we had a number of meetings. She was a huge fan of the character in the comics. One of the highlights of my career at Marvel was introducing her at Comic-Con and having her come out on stage and stand there with literally almost everybody else from our movies. There she was at the forefront, and it was a great foreshadowing – not just for how audiences are going to embrace Brie as this character, but also for how Captain Marvel is about to take the lead and be at the forefront of the entire Cinematic Universe."