Brie Larson Once Shared She Questioned if She Was a Good Actor
Brie Larson has a variety of acclaimed performances to her name in both television and movies. But despite her career highs and accolades, the actor confided she wasn't all that secure in her acting ability.
Brie Larson has no idea what inspired her to be an actor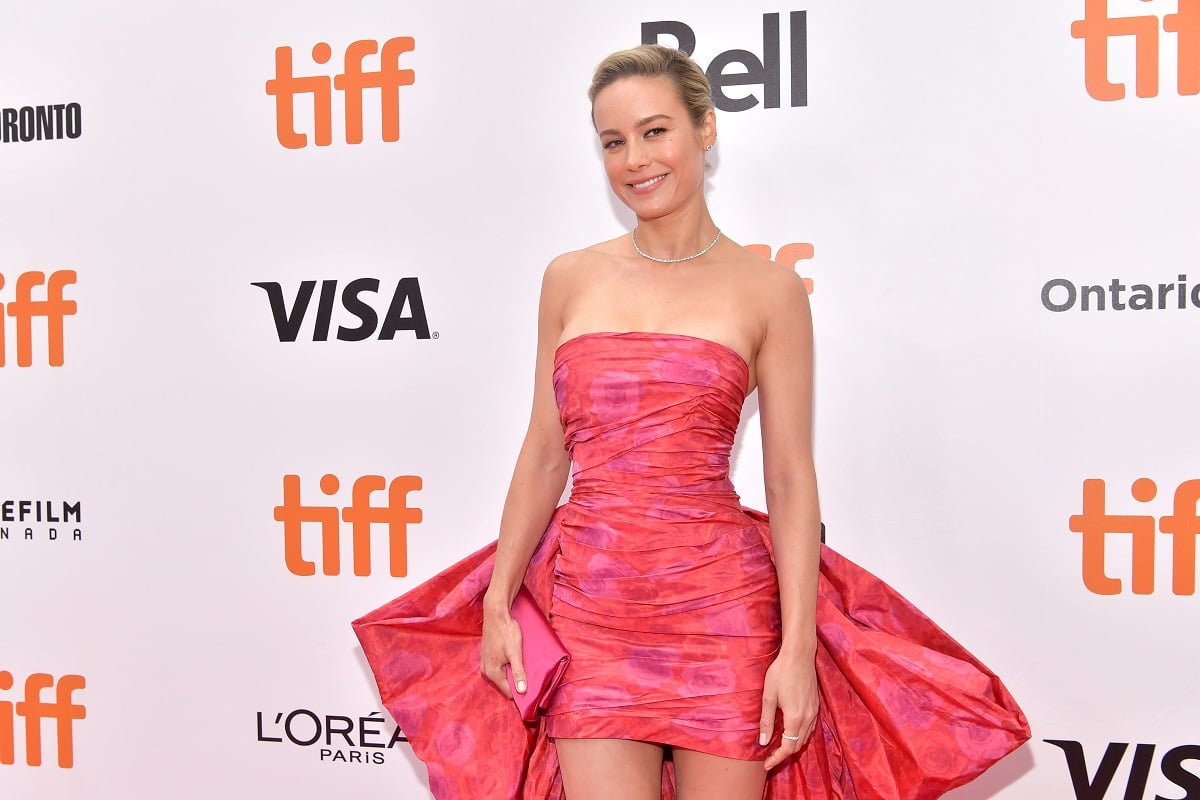 Larson was only six years old when she caught the acting bug. Although she couldn't pinpoint her exact source of inspiration, she was already passionate enough about it to announce her dreams out loud.
"I was six when I told my mom I wanted to be an actor. I think it helped me with my super shyness as a kid. It taught me how to hold a conversation and make eye contact," she said in an interview with Stylist.
But on her path to becoming a star, Larson had many days where auditions didn't go her way. She was tempted many times to quit the business altogether. But opportunities would frequently pop up when the Marvel star was at her lowest, encouraging her to persevere.
"I'd hit the point where I'd go, 'OK, that's it. That's the last dollar. I've got to quit or go to college or whatever.' But that day or the next day, something would happen that would make it strangely apparent I'm supposed to keep doing this a bit longer. It's never failed that the second I hit the last dollar, something turns around," she said in an interview with The Guardian.
Brie Larson once questioned if she was a good actor
Larson's hard work eventually culminated in her being cast in her life-changing role in Room. The Lenny Abrahamson-directed feature generated massive awards buzz in 2015. This resulted in Larson winning the Oscar for Best Actress for the movie a year later. But after winning the ceremony, it changed little about how Larson saw herself as an actor.
"It hasn't changed how I feel about myself. At the end of the day, I still question if I'm a good actor, I still question if I am doing enough to help the world," she once said in an interview with ABC News.
Larson also asserted that she doubted these insecurities would ever change, regardless of any possible future accolades.
"I guess the truth is, for me, no matter what recognition I get, I think I am always going to question myself," Larson said.
Jennifer Lawrence gave Brie Larson advice after her Oscar win
After the lack of confidence that came after winning her Oscar, Larson turned to another Oscar-winner for help. The Captain Marvel star confided to InStyle that she contacted Jennifer Lawrence after picking up the gold statue. And Lawrence would go on to give Larson some helpful advice.
"I was like, 'I don't feel any different. I don't feel better about myself. I still don't feel like I'm a good actress,'" Larson remembered telling Lawrence. "She was like, 'Oh, yeah. That's totally normal. I've had the same thing. Don't think of it like that. Think of it as, like, you got your Ph.D. You're certified; that's it. It doesn't change anything. You can still f*** up. Every judge is still human.'"