Brie Larson Told Sean Evans Why She Appears So Closed Off in Press Interviews
Brie Larson is a remarkable star. She has starred in one of the Marvel Cinematic Universe's most controversial movies, as well as earned an Oscar for her role in the movie Room.
But despite her accomplishments, Larson hasn't always been well-received by fans. Recently she revealed something that may have been holding her back from connecting with people. 
A ground-breaking role and controversy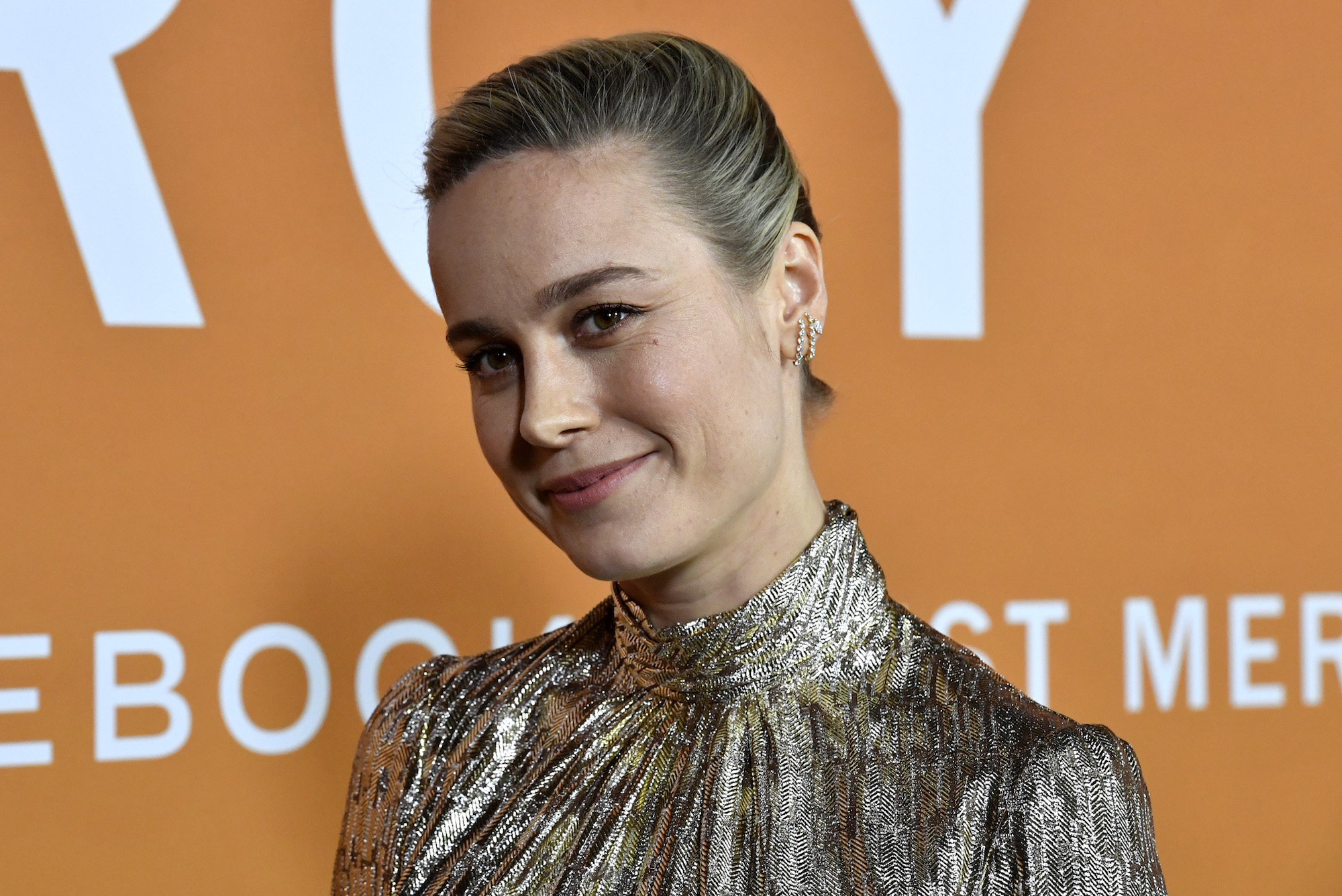 Larson was in two of the biggest movies of 2019 — Captain Marvel and Avengers: Endgame. Although both movies did very well and Larson got great reviews for her part as Captain Marvel in the MCU's first female-led solo movie, she was also the subject of a lot of criticism. 
Much of the negative reaction was centered around the fact that a small number of Marvel fans simply aren't ready for a woman to save the world and carry her own movie. This discomfort was magnified by Larson's unapologetic and outspoken feminism and concern about social issues, such as racism. 
But another part of the controversy stemmed from the fact that she sometimes comes across in interviews as cold and stiff. This was interpreted in the worst ways, with people accusing her of being arrogant and hard to get along with. But Larson recently decided to open up to the public in a new way. 
Brie Larson started a YouTube channel
Fans now have the opportunity to see Larson in an entirely new light. She's launched a YouTube channel, and it shows her being relaxed and enjoying herself. In the first episode, she shared a little about her learning curve with mastering the art of recording the show, and she asked for some tips from her favorite YouTube stars, such as Lilly Singh.
She also talked about how many important things she's learned from the YouTube platform. Then she went on to tell stories about auditions that didn't pan out for her, when she tried out for roles in Star Wars, The Hunger Games, and Terminator. 
Larson says the channel is meant to be a place for her to express herself, both on matters that are very important to her as well as through some silliness. If that sounds like a departure from her usual reserve, well, there's a reason for that. 
She opened up over hot wings
Larson appeared on the YouTube web series Hot Ones, where celebrities are interviewed by host Sean Evans. While the guests eat increasingly hot chicken wings, Evan asks them questions. As Larson bravely ate the spicy stuff, the subject of her YouTube project came up. 
She talked about the fact that for a long time, people's only impression of her as a human being came through the interviews she gave on press days. And she thought she shouldn't show too much of herself.
"I always felt like if I revealed too much about myself that then people wouldn't be able to believe me as other characters," she admitted. "So that's like been something that I've always held really close to my chest." But the YouTube channel is giving her the opportunity to change all that.
"So this is kind of a way of trying to break out of that line of thought and say that there's a lot that people don't know about me…I guess deep down I've just been too scared to be so vulnerable on the Internet. "
Larson's new project is helping her change the way she relates to her fans. Hopefully, as she opens up and allows people to get to know her better, they will stop judging her so harshly. It's worth a try, and at least she seems to be enjoying herself.