'Bring It On' 20 Years Later: What is the Cast Worth Today?
The cheer flick, 'Bring It On,' was a hit with moviegoers in the year 2000. Now, here's how the stars of the movie rank when it comes to total wealth.
Bring It On took theaters by storm during the summer of 2000 with rising stars, including Gabrielle Union and Kirsten Dunst facing off in leading roles. The film was a hit, and the cast members have continued building their fame and fortune over the last two decades.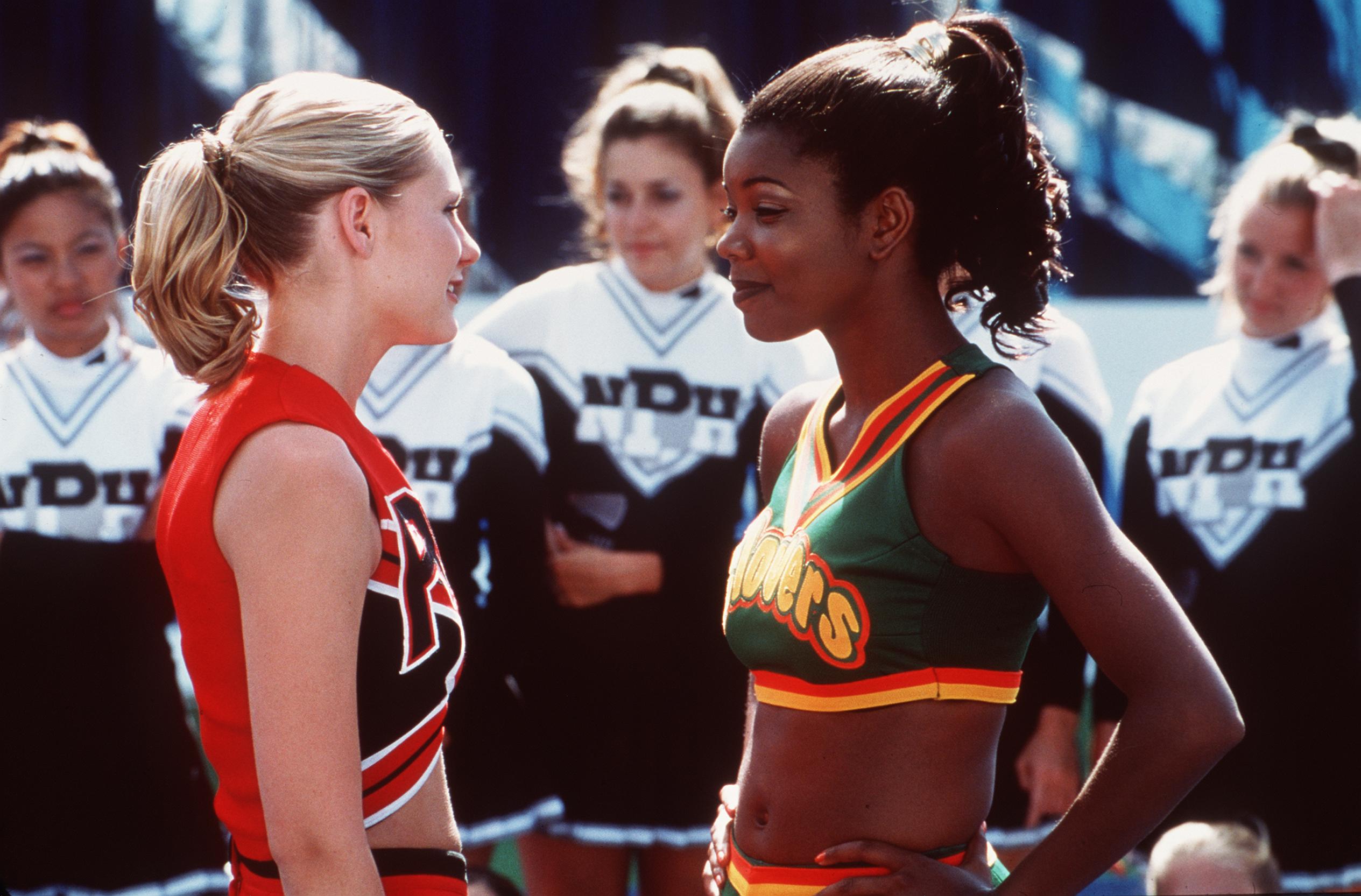 About 'Bring It On'
Sports movies hook fans with realistic stunt sequences and stories of competition and triumph. Comedies tickle the funny bones of audiences who like a good laugh. Bring It On expertly blends the genres to create a remarkably fun movie for fans of sports and comedy.
"A champion high school cheerleading squad discovers its previous captain stole all their best routines from an inner-city school and must scramble to compete at this year's championships," reads the official synopsis. What the description leaves viewers to discover are the witty lines of dialogue, the exceptional performances by the cast, and the actors' impeccable comedic timing.
Bring It On boasts both a Fresh Rating and positive Audience Score on Rotten Tomatoes due, in part, to its infusion of humor within a story of sports rivalry. What's more, the film was a commercial success, bringing in more than $90 million on just an $11 million budget, according to Box Office Mojo.
Considering the popularity of Bring It On, some fans may wonder how much wealth the stars have maintained over the years. With that in mind, here's how the principal actors rank when it comes to total wealth, as estimated by Celebrity Net Worth.
4. Jesse Bradford as 'Cliff Pantone'
After Jesse Bradford portrayed Cliff Pantone in Bring It On, he continued racking up acting credits in films such as W and Dead Awake. TV buffs may have also spotted him in a string of guest appearances on shows, including Code Black. Today, Bradford's estimated wealth amounts to $3 million.
3. Eliza Dushku as 'Missy Pantone'
Before her turn as Missy Pantone in Bring It On, Eliza Dushku had gained experience on the big and small screens, including a recurring role on TV's Buffy the Vampire Slayer. After co-starring in the cheerleading movie, Dushku continued landing high-profile roles. She also made the news after filing a sexual harassment complaint and subsequently finding herself out of work. Including the settlement she received, Dushku's estimated net worth is $20 million.
2. Kirsten Dunst as 'Torrance Shipman'
From Interview With a Vampire to The Virgin Suicides, Dunst already had an impressive resume before her portrayal of Torrance Shipman in Bring It On. Since then, Dunst's career has continued to flourish. Movie buffs will remember her from Spider-Man, Hidden Figures, and other blockbusters. With a track record of winning gigs, Dunst has amassed an estimated $25 million in wealth.
1. Gabrielle Union as 'Isis'
Union began her on-screen career with guest spots on series, such as Moesha and 7th Heaven. And after her breakout role as Isis in Bring It On, Union's career exploded. From Bad Boys II to Breaking In, Union has wowed moviegoers with her authentic portrayals. Plus, the star has stepped behind the camera to produce some of her most popular projects, including the primetime drama, Being Mary Jane. Union tops her Bring It On co-stars with a fortune estimated at $40 million.
Fans can stream 'Bring It On' today
Movie buffs who want to relive Bring It On are in luck. The cheer flick is available to rent or purchase from several streaming platforms, including Amazon Prime Video, VUDU, YouTube, Google Play, iTunes, and Microsoft Store.